Liam Hemsworth's Strict Diet Once Caused A Serious Health Scare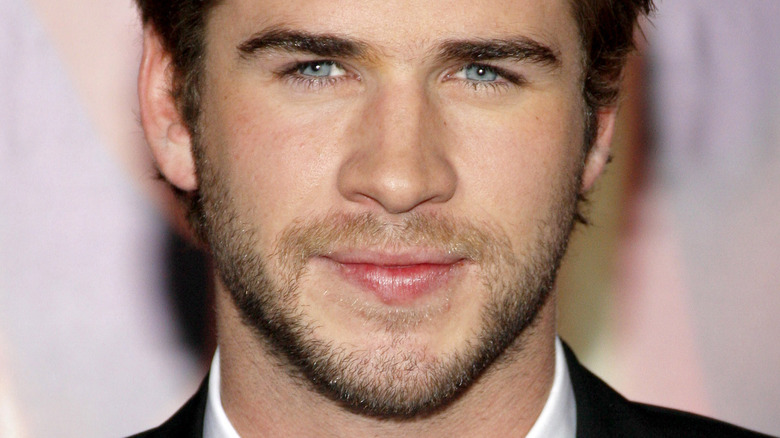 Tinseltown/Shutterstock
Brothers Chris and Liam Hemsworth clearly hit the genetic jackpot with their handsome looks and seriously buff bodies. (And we mean seriously.) Chris, who plays the almighty Thor, was deemed "People's Sexiest Man Alive" in 2014, while fans have unofficially deemed Liam "the hottest man in Hollywood" (to which his ex-wife, Miley Cyrus, then agreed). However, it's not just their genetic makeup that makes them look fantastic — both the "Thor" and "The Hunger Games" actors are massive fitness buffs. Speaking to Men's Journal about his training secrets, Liam revealed that he rarely lifts heavy weights in the gym; instead, he focuses on high-intensity, bodyweight exercises like burpees, pushups, pull-ups, and dips. "I do a lot of pull-ups every day, and that's where I get a lot of my strength from," he said. "And then burpees. Burpees are good for burning fat and really getting your heart rate up. You do 20 minutes or something of burpees, pushups, pullups, and dips, and that's your whole body."
When it comes to his diet, Liam was a known vegan. He told Men's Health that he switched to a vegan diet right before he started shooting his 2016 hit film, "Independence Day: Resurgence." At first, he felt great. "My body was strong, my cardio was high," he said, adding that he tried veganism for health reasons. But then come 2019, the Aussie star was forced to re-think his whole diet after experiencing a serious health scare that led him to undergo emergency surgery. Here's what happened.
Liam Hemsworth developed a 'calcium-oxalate' kidney stone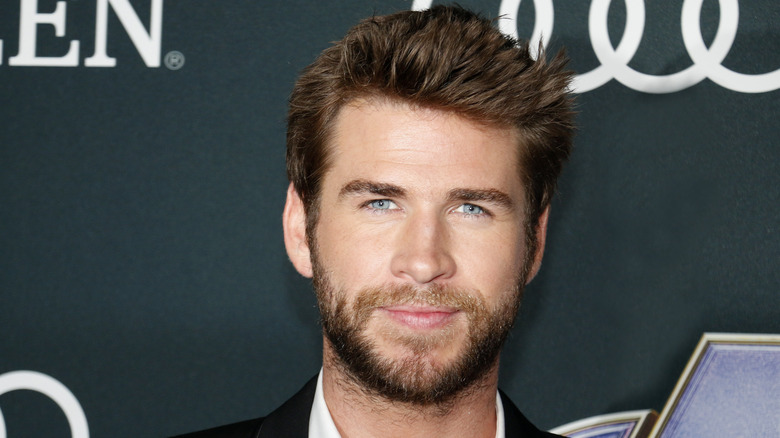 Tinseltown/Shutterstock
Liam Hemsworth had been vegan for almost four years when he started experiencing some health issues while on a press tour for "Isn't It Romantic." He told Men's Health that he had a kidney stone and had to go to the hospital and get an emergency operation. "February of last year I was feeling lethargic. Then I got a kidney stone," he said. "It was one of the most painful weeks of my life."
According to the actor, he had a calcium-oxalate kidney stone, which is caused by having too many oxalates in your diet. Per WebMD, oxalates are found in a lot of green leafy vegetables and legumes, and other foods such as spinach, almonds, potatoes, and soy products. "Every morning, I was having five handfuls of spinach and then almond milk, almond butter, and also some vegan protein in a smoothie," he noted. "And that was what I considered super healthy, so I had to completely rethink what I was putting in my body."
WebMD states that high-oxalate foods should be balanced with other fruits and vegetables to achieve adequate nutrition — and lower the risk of kidney stones. Reducing or eliminating your sodium and sugar intake is also advised as these can only increase your chances of developing stones. Moreover, drinking plenty of water, consuming enough calcium, and cooking or boiling your vegetables can also help reduce the impact of oxalates.
Liam Hemsworth's co-star encouraged him to try veganism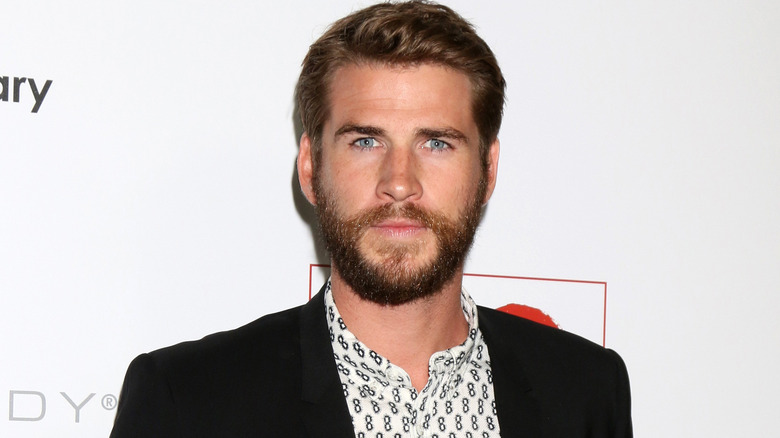 Kathy Hutchins/Shutterstock
Liam Hemsworth previously credited his "The Hunger Games" co-star and known vegan Woody Harrelson for encouraging him to try the vegan diet. He said it was during their press tour for the film when Harrelson advised him to try eating raw vegetables after coming down with the flu. "He's got more energy than anyone I've ever met, along with the nicest guy in the world, so I tried it out," Hemsworth explained, per AskMen. "Since then I've felt amazing and have been eating that way ever since." 
As a vegan, he shared that his go-to breakfast meal was a smoothie consisting of lots of spinach, berries, banana, almond milk, and plant-based protein powder. He also enjoys eating rice, beans, and salads, and from time to time, a slice or two of pizza. Speaking to Men's Journal about the effect veganism had on his life, Hemsworth said: "There are no negatives to eating like this. I feel nothing but positive, mentally and physically. I love it. I feel like it also has a kind of a domino effect on the rest of my life."
But even though going vegan certainly has a lot of benefits, Hemsworth told Men's Health you have to stick to what you think is best for your body. "What I say to everyone is 'Look, you can read whatever you want to read. But you have to experience it for yourself.'" he said. "And if something works well for a period, great, keep doing it. If something changes and you're not feeling great, you've got to reassess it and then figure it out."