Why Sydney Sweeney Was Nervous To Work Opposite Dakota Johnson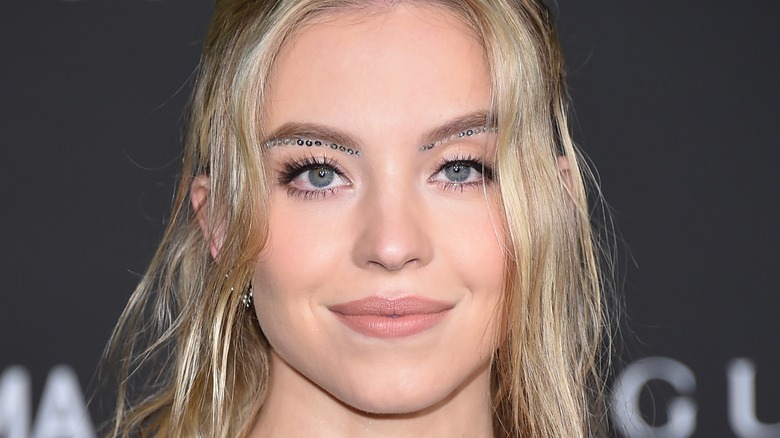 DFree/Shutterstock
Sydney Sweeney, "Euphoria's" superstar who plays Cassie Howard, is all about work ethic. HBO's casting directors didn't see Sweeney as a fit for the character, so she fought for it. "Because it was the first [role] where I felt like I knew exactly who Cassie was and I was worried that someone else might just come in and play her as the blonde girl and the sex symbol, because there's so much more to her," Sweeney told Deadline. "I wanted people to be able to see that there is so much more depth to characters like that." Sweeney did just that, making the character Cassie a complex, compelling person.  
She's done really well financially too, thanks to her success on "Euphoria" and her blossoming career in other ventures, like HBO's "The White Lotus." But she got into some controversy for her comments to The Hollywood Reporter, where she said she was concerned about money should she take time off to have children. "I was worried that, if I don't work, there is no money and no support for kids I would have." Sweeney expanded on her comments after backlash and continues to work. One project, Marvel's "Madame Web," gave her a run for her money for one very funny reason.
Sydney Sweeney found Dakota Johnson 'so hot'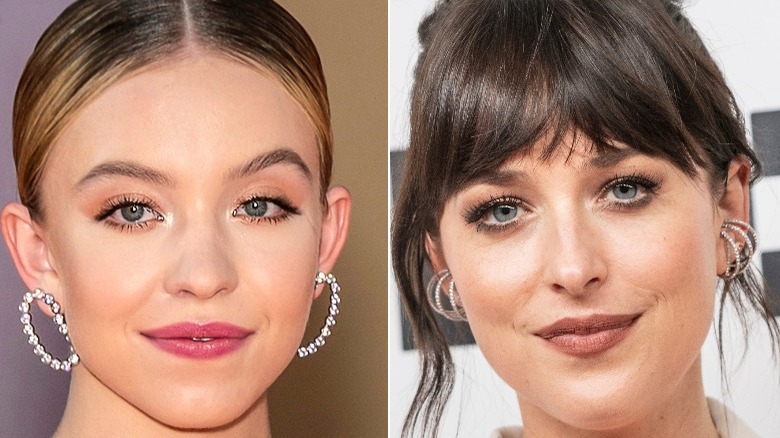 Ovidiu Hrubaru & lev radin/Shutterstock
In Marvel's "Madame Web," Sydney Sweeney stars alongside Dakota Johnson, who plays the titular role, and the experience was a tough one for Sweeney precisely because of Johnson. Rather, it was intimidating for Sweeney because of how attractive Johnson is. "I was a little nervous," Sweeney told Variety. "I have to say — I snuck '50 Shades of Grey' in high school. My parents didn't let me watch it and I watched it. So I'm a huge fan of her. She's so hot." The Variety interviewer asked, "Have you told her that?" Sweeney laughed and said, "No! But, Dakota, you're hot and I loved working with you." So now we know — and Johnson does too! 
Johnson hasn't just charmed Sweeney. Actor Richard E. Grant, who starred in an adaptation of Jane Austen's "Persuasion" alongside Johnson, once told Vanity Fair, "Dakota is instinctively flirtatious, and she seduced all of us. If there's a telegraph pole, she'd charm that into doing her bidding." So the Johnson charm is a real thing in Hollywood and her costars are all getting swept up in it.