Inside Cher's New Relationship With Amber Rose's Ex Alexander Edwards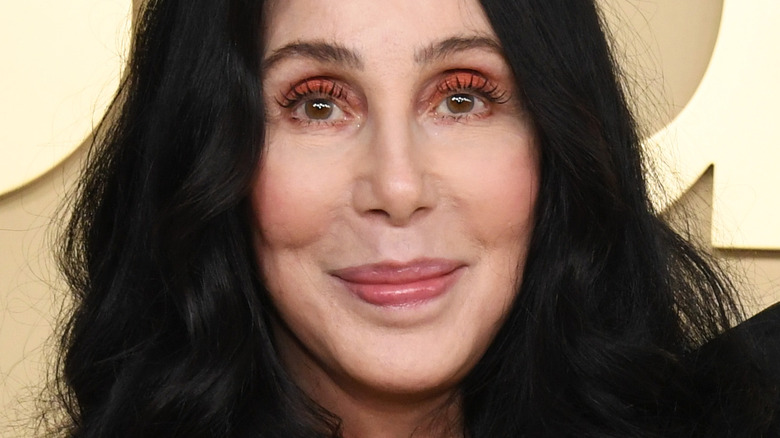 Jon Kopaloff/Getty Images
Cher is cozying up to a new man. The "Believe" star has a history of dating men in the music industry, including previous husbands Sonny Bono and Gregg Allman, and her next beau is no exception. According to HollywoodLife, Alexander Edwards is the vice president of A&R at Def Jam, which represents high-profile talent such as Rihanna and Justin Bieber.
Per People, Edwards was once in a relationship with model Amber Rose, who famously dated Kanye "Ye" West. Edwards and Rose share a son named Slash. After a few years of dating, the two broke up in August 2021. Apparently, Rose discovered that Edwards was cheating on her with multiple women. Without naming him, she took to her Instagram Story to say she was "tired of getting cheated on and being embarrassed behind the scenes." Edwards later confessed that he wasn't faithful, admitting on Instagram Live that he "got caught." He added, "At the end, I don't think anybody can be happy or successful if you're not truly yourself, whether other people understand it or blame you ... It's just who I am, and it's not how [Rose] wants to be loved."
Evidently, Edwards is moving forward from his past drama and finding new love to believe in.
Cher isn't letting haters affect her romance with Alexander Edwards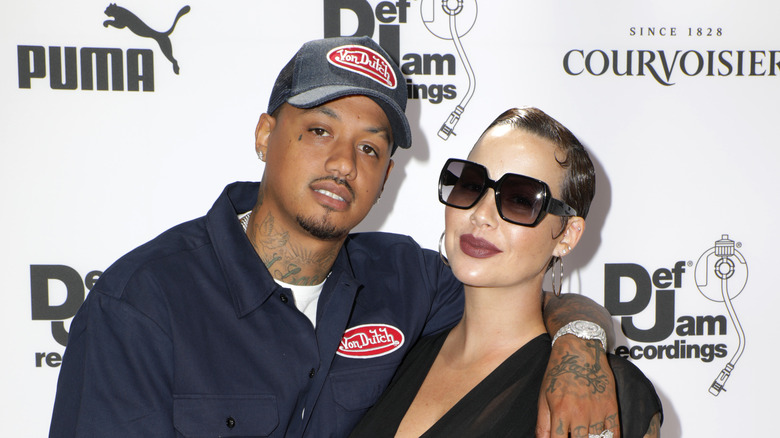 Roger Kisby/Getty Images
New couple alert! Cher is now in a relationship with Amber Rose's ex, Alexander Edwards. On November 2, Cher and Edwards were spotted dining at popular West Hollywood restaurant Craig's with Edwards' friend Tyga, per TMZ. And the lovebirds aren't keeping their romance under wraps. Apparently, after leaving Craig's, Edwards kissed her hand in the car. Rumor has it that Edwards became acquainted with Cher in September. The two posed together at a Paris Fashion Week show, per Metro. On November 6, Cher confirmed their relationship rumors, tweeting, "Alexander" with a heart emoji.
Though the couple appears to be on cloud nine, fans have expressed concern over Edwards' intentions and their 40-year age difference, as Cher is 76 and Edwards is 36. But the icon is taking the criticism in stride. Cher tweeted, "I'm Not Defending us.Haters are Gonna Hate...Doesn' Matter That we're Happy & Not Bothering Anyone." One fan defended their relationship, replying, "It's such a double standard. If a man dates a much younger woman, no one blinks an eye. But when it's the other way around, people have something to say."