What Beau Clark Was Doing Before Vanderpump Rules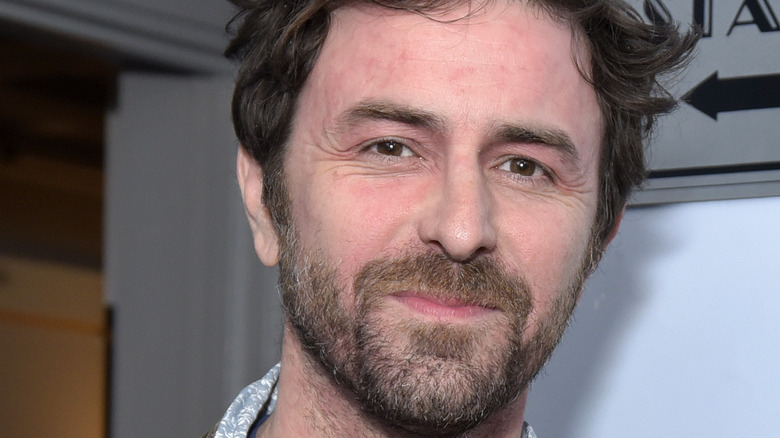 Michael Tullberg/Getty Images
Beau Clark had a rather short-lived "career" on "Vanderpump Rules." He first appeared on the Bravo reality show in 2018 as veteran cast member Stassi Schroeder's boyfriend. Clark's IMDb page reveals he only appeared in 23 episodes of "Vanderpump Rules," as opposed to his future wife's 156 episodes. Over the years, viewers saw Schroeder in several bad relationships — with Jax Taylor, Frank Herlihy, and Patrick Meagher, to name a few, per Us Weekly but it seems like Clark was soulmate material. The two even got engaged on what would be their final season of "Vanderpump Rules," and Bravo's cameras capture Clark's entire graveyard-set proposal.
As a TV personality and published writer, Schroeder was the main breadwinner going into their partnership. In the "Vanderpump Rules" season 8 finale, titled "Unfriended," Clark even revealed that his then-fiancée was putting down the full down payment for the $1.7 million Hollywood Hills home they were buying. "I've been in my apartment with rent control for 15 years," Clark explained. "She's a number one bestselling author. I have a great job, but I can definitely not put 25 percent down on a house right now."
So while Schroeder was making big bucks with books, podcasts, and reality TV, what was Clark up to?
Beau Clark had a career in entertainment before he met Stassi Schroeder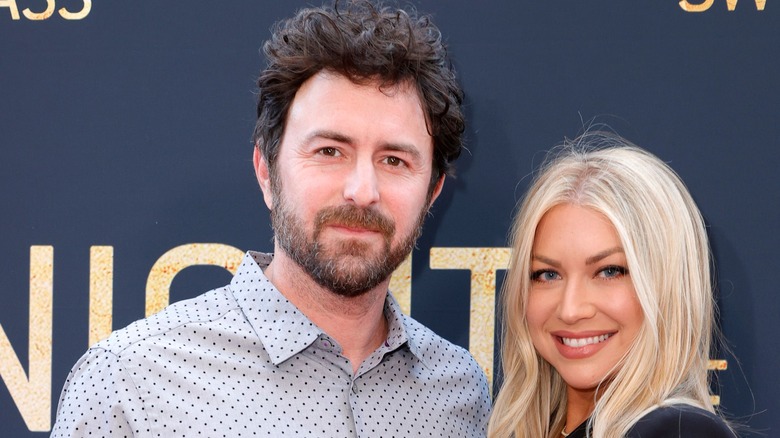 Frazer Harrison/Getty Images
Beau Clark didn't need Stassi Schroeder if he was looking for a career in entertainment. Before he met his future wife, he was working as a commercial casting director in Los Angeles, according to Life & Style. Not only that, but he had a bit of an acting resume before he became a reality star. His IMDb page lists credits on several shorts and music videos, including "Dark Wolf," "The Chase," "The Revenant," and the 2005 Lifehouse video "You and Me," where he had a lot of screen time as "Boyfriend."
Clark told The Daily Dish that when he first moved to Los Angeles he wasn't looking for an acting career, but that it just kind of fell into his lap. "I came out here to direct and get into casting back when I was 22," he said. "But then when you're in the room and someone was like, 'Hey Beau, do you want to do this part for X amount of money?' I'm like, oh yes, because that's a crapload of money. So that's why I randomly did acting." He reiterated that his main job was always in casting and that was what he loved to do.
Beau Clark worried about his family after losing Vanderpump Rules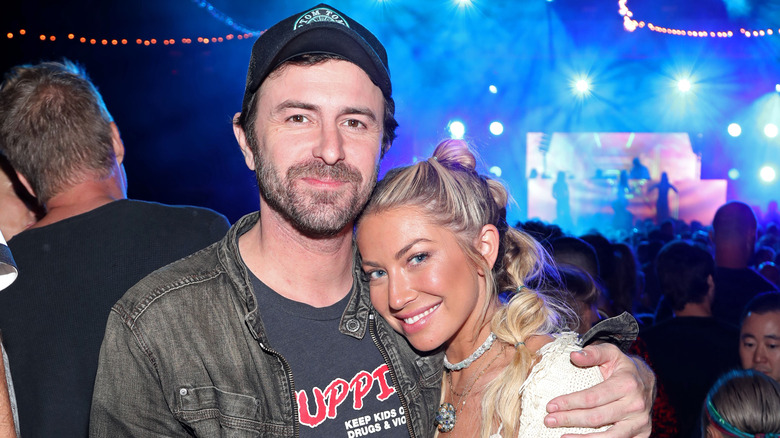 Jerritt Clark/Getty Images
In June 2020, Stassi Schroeder was fired by Bravo amid a racism scandal involving Black "Vanderpump Rules" castmate, Faith Stowers. With Schroeder out, that meant Clark also lost his role on "Vanderpump Rules." Schroeder also lost her podcast, brand deals, and even her longtime publicist amid the fallout. The timing couldn't have been worse, as it was during this time that Schroeder also found out she was pregnant with Clark's baby. The couple welcomed their daughter, Hartford, in January 2021.
During an appearance on the "You're Gonna Love Me" podcast in March 2021, Clark admitted he was worried about making enough money to provide for his family. "I have so much fear of the future," Clark said at the time. "I know I'm going to be a good dad, but how I'm going to take of my daughter, you know ... because work has been slow because of COVID because there are not many things that are being cast. So I'm stressing and I've broken down crying."
With most of their other revenue sources dried up, Clark and Schroeder launched a Patreon podcast about parenting in 2021. As for any future TV jobs, an insider once told Us Weekly that Clark's past experience as a commercial casting director could help the couple find new projects. "Since Beau is also in entertainment, Stassi is hopeful that he can help with getting her future jobs," the source said.