Here's How MC Hammer Really Lost So Much Money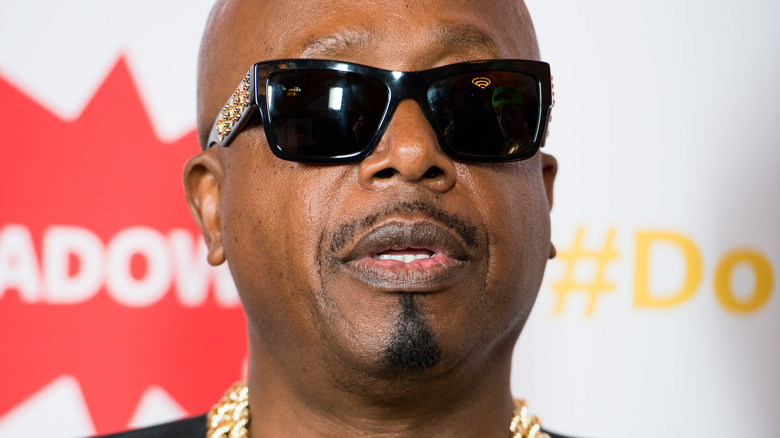 Noam Galai/Getty Images
A class relic from the early '90s is rapper MC Hammer's music video for his track "2 Legit 2 Quit." It contains almost everything to know about the one-time mega star. First, the opulence since the video is over 14 minutes long. Second, MC Hammer's impressive fame, since the star-studded video featured cameos from actors like Danny Glover and Tony Danza, soul legend James Brown, and athletes like Wayne Gretzky and Roger Clemens, via IMDb. Perhaps most importantly, the video showed MC Hammer's famous dance moves. One year earlier in 1990, he exploded in popularity thanks to the song "U Can't Touch This." The track won MC Hammer two Grammy awards and he became the first rapper ever to secure a nomination for Record of the Year, per Vibe. The accompanying album "Please Hammer Don't Hurt 'Em" spent an impressive 21 weeks at the No. 1 spot on the Billboard 200.
Forbes once ranked MC Hammer in its list of the 40 highest-paid entertainers and estimated the rapper earned $33 million from 1990 to 1991, more than Sean Connery, Billy Joel, and Jack Nicholson took home in the same time frame (via AP News). By 1996, the rapper declared bankruptcy. He claimed to only have $1 million in assets at the time but a staggering $10 million in debt, SFGate reported. So how did MC Hammer really blow all his money in the span of a few years?
Lavish living by MC Hammer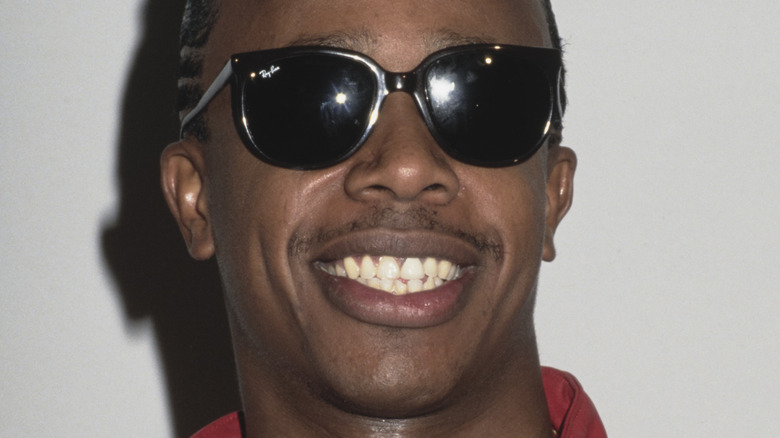 Vinnie Zuffante/Michael Ochs Archives/Getty Images
Taking home impressive checks during the peak of his career, MC Hammer was not afraid to spend money on living the life of luxury. A video tour of the Vista del Sol mansion provides a glimpse at the insane residence MC Hammer used to call home. He spent $12 million on the property in the California Bay Area with no expenses spared. It featured both an indoor pool and an outdoor pool complete with a waterfall, one of three waterfalls on the estate. Just the marble alone throughout the place cost $2 million. "That pop-up TV console in the bedroom? I got the idea at The Mirage in Vegas," MC Hammer told SFGate. He even admitted that some of the features went to waste. "I've only used the marble steam room in my bathroom once and I've probably never even sat on the couch in the living room," MC Hammer said. "I didn't just take the money and say, 'I want to be a blessing to myself.' I took my money and employed 200 people in my community," MC Hammer told Oprah. To afford his mind blowing support team, "I had a payroll of a million dollars a month at times."
Eventually, the rapper and his wife were forced to move out of his dream home. Adding insult to injury, MC Hammer listed the place for a paltry $6.5 million, not much more than half of what he paid for the mansion, per SFGate.
MC Hammer's side hustles also cost him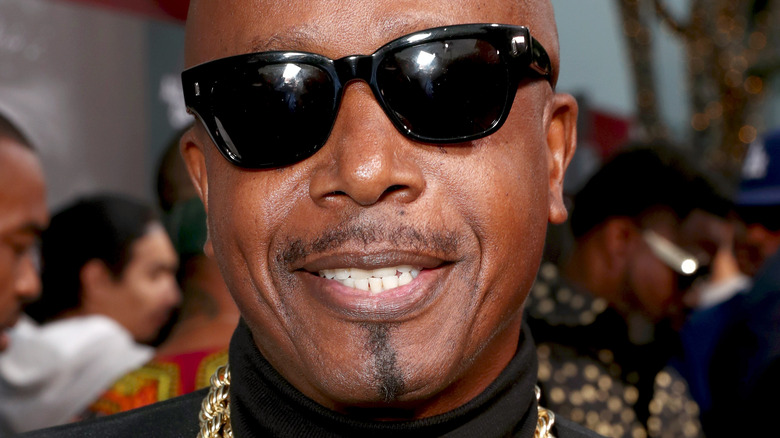 Todd Williamson/Getty Images
Away from his extravagant house, MC Hammer became interested in horse racing. He even bought a racehorse named Lite Light, per Blood Horse. The rapper was once so confident that Lite Light horse would win a race that he bet businessman Carl Icahn, only to lose $35,000 from the race, per Fortune. He also owned several other horses and had a stable of 19 thoroughbreds housed in Oakland Stables. His best performing horse called Dance Floor placed third in the Kentucky Derby, per Thrillist. Instead of using his horses to get around, MC Hammer could choose one of his several modes of transportation, like his private jet or one of two helicopters. 
On the ground, he owned a limo and a souped-up classic Mercedes-Benz, according to The Drive. In fact, he once owned 17 cars, including a Lamborghini, a Hummer, and a Ferrari. Outside of luxury vehicles, MC Hammer founded a record label called Bustin' Records, which cost him $500,000 per month to run, according to SFGate.
Looking back at his infamous dive from a millionaire to being broke, MC Hammer says he would do the same thing all over again. "I really believe in the butterfly effect. Meaning that if I change one thing, everything else changes. I lose the kids I have now. I lose the relationships I have now. I lose the peace I have now. So I'm very happy with my decision," he told Oprah.