Andrew Garfield Opens Up About His Sexuality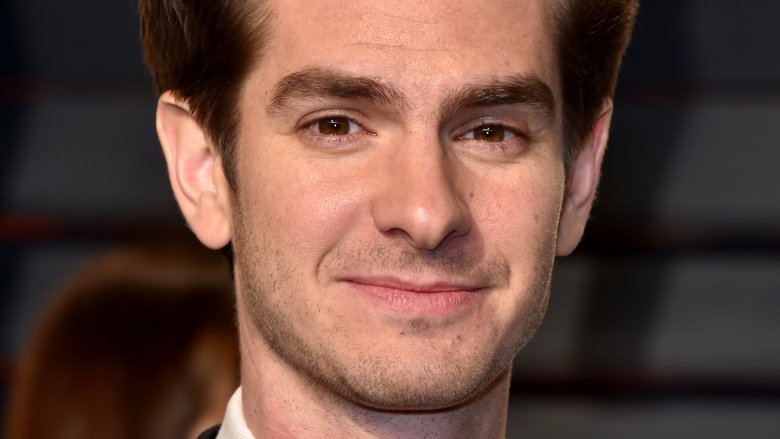 Getty Images
The Amazing Spider-Man star is once again speaking candidly.
On Thursday, Feb. 8, 2018, Andrew Garfield opened up about his sexuality to Out magazine. During the interview, he also discussed his ongoing starring role as Prior Walter, a gay man living with AIDS during the 1980s, in Angels in America. The acclaimed London revival of Tony Kushner's groundbreaking play, which also starred Nathan Lane, will officially transfer to Broadway later in February.
"Up until this point, I've only been sexually attracted to women," the 34-year-old actor began. "My stance toward life, though, is that I always try to surrender to the mystery of not being in charge. I think most people — we're intrinsically trying to control our experience here, and manage it, and put walls around what we are and who we are. I want to know as much of the garden as possible before I pass."
Garfield continued, "I have an openness to any impulses that may arise within me at any time. But, if I were to identify, I would identify as heterosexual, and being someone who identifies that way, and who's taking on this seminal role, my scariest thought was, 'Am I allowed to do this?'"
As Nicki Swift previously reported, Garfield made headlines during the summer when he opened up about his preparation for the iconic play — namely, binge-watching RuPaul's Drag Race — and infamously stated, "I am a gay man right now just without the physical act — that's all" (via People). 
The flippant admission immediately sparked backlash online, with several social media users claiming the actor had oversimplified the gay experience and stereotyped the LGBTQ community. Soon after, Garfield backtracked on his statements, telling the BBC's Newsbeat, "That's of course not what I meant at all," and insisted that his words had been "twisted" and "taken out of context." 
"That discussion was about this play and how deeply grateful I am that I get to work on something so profound," he continued. "It's a love letter to the LGBTQ community. We were talking about, 'How do you prepare for something so important and so big?' and I was basically saying, 'I dive in as fully as I possibly can.'"
Garfield recently clarified to Out, "I think part of what I was trying to say was about inclusion and about that openness to my impulses."