Why Waka Flocka Flame And Tammy Rivera Couldn't Make It Work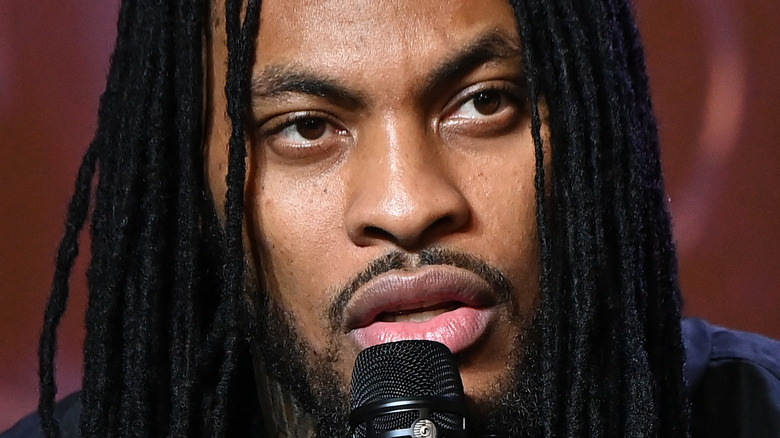 Paras Griffin/Getty Images
Upon joining "Love & Hip-Hop: Atlanta" in 2014, rapper Waka Flocka Flame and his wife Tammy Rivera quickly became fan favorites. The couple, who met in 2011, officially tied the knot in 2014, but postponed their wedding ceremony after the rapper's brother passed away.
The couple went on to land their own reality show, "Waka & Tammy: What the Flocka," which now airs on WE tv. In 2019, Waka opened up about their long-term relationship and revealed that they had an instant connection. "[Rivera] was wearing a peppermint dress [and] she was looking so good. It was just her energy and her look," Waka exclaimed during an interview with the New York Post. To which Rivera added, "He told me I was going to be his wife the first time we met."
The pair went on to reveal more candid details about their marriage, including how they were able to overcome Waka's past infidelities. "I have grown from that. I needed to be separated [from Rivera] because I just needed to slow down," Waka said. However, the two were ultimately unable to maintain their relationship and the couple split shortly after.
Why Waka Flocka and Tammy Rivera could not make it work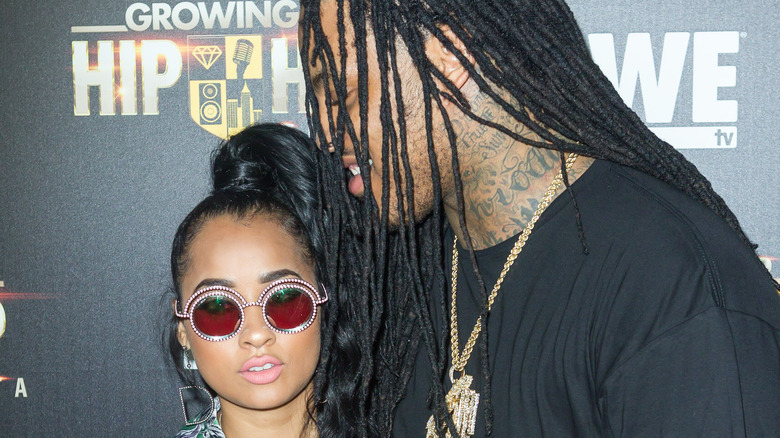 Jamie Lamor Thompson/Shutterstock
In March 2022, Tammy Rivera confirmed that she and Waka Flocka had officially separated after eight years of marriage. "Y'all not gon' Waka me to death with those damn questions, talking 'bout Waka and all that stuff," Tammy said, during an Instagram Live session, via BET. "I said the man fine, him and Charlie good, we good, we are not together and that's cool. We're good. We're in good spaces." The "All These Kisses" singer went on to explain that she and the rapper have committed to co-parenting Charlie, Rivera's daughter from a previous relationship, but had officially ended their romantic relationship.
Waka and Rivera have yet to explicitly provide a reason for their split. However, the "Hard in Da Paint" rapper recently revealed that the two simply grew apart. "It just feels more comforting to say, 'Man, I feel like I caused it,'" Waka said during an interview with Hip Hop DX. "That's me being a bigger man. That's not saying me, I'm the reason that we split." Waka or Rivera have yet to explicitly reveal the final straw that led to the deterioration of their marriage, but the two did make do on their promise to continue filming their reality show.
Waka Flocka calls Tammy Rivera is best friend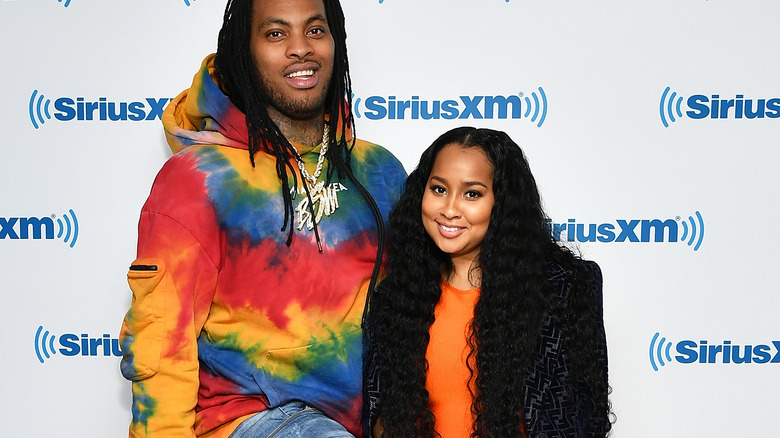 Slaven Vlasic/Getty Images
Despite recently going their separate ways, Waka Flocka and Tammy Rivera maintained their commitment to filming the third season of their show, "Waka & Tammy: What the Flocka." In a clip from the show, Rivera simplified the reason for her breakup from the rapper and suggested that their marriage was irreparable. "Sometime you go through to much to go forward and sometimes you go through too much to go backwards," Rivera said. Elsewhere in the clip, the "Only One" singer recalls the couple going through "separations, breakups, and cheating scandals," which seemingly contributed to their split.
And while it appears as if the duo has officially ended their romantic relationship, Waka has maintained that Rivera is still one of his closest confidants. "That's my best friend, that's my dog," Waka said during an appearance on "It's Tricky with Raquel Harper." He added, "People just want it to be fighting and hating and something happened. Hell no, we're just grown."