What Really Started Kelly Osbourne And Giuliana Rancic's Feud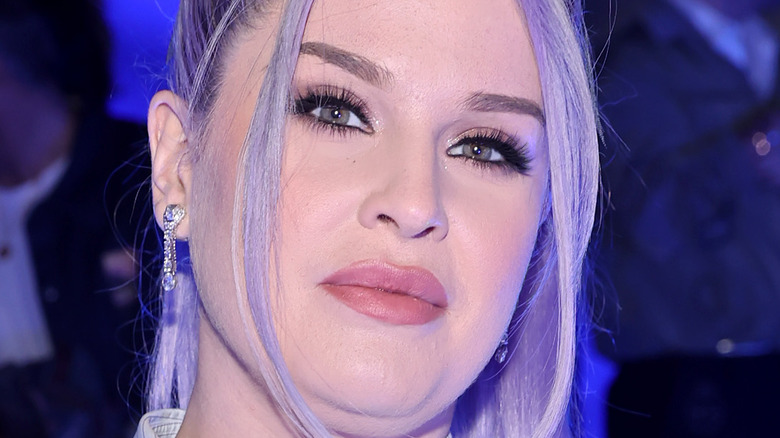 Amy Sussman/Getty Images
Kelly Osbourne isn't a stranger to faux pas or saying problematic things. She does come from a pretty eccentric family. One of Osbourne's most problematic comments that tarnished her image was in 2015. She was co-hosting "The View" at that point and was giving a passionate statement against former President Donald Trump, who was running for the presidency at the time. 
In regards to his hateful comments against Mexicans, Osbourne said, "If you kick every Latino out of this country, then who is going to be cleaning your toilet, Donald Trump?" Even her co-hosts called her out right then and there, and Osbourne received a ton of backlash online.
However, it was at that moment that her feud with Giuliana Rancic was reignited. Rancic started as a co-host on "E! News" all the way back in 2005 and even portrayed herself as her on-screen journalist self in moves like "Fantastic Four: Rise of the Silver Surfer" and "Bring It On: Fight to the Finish." She then went on to co-host "Fashion Police" alongside her "E! News" job. Her original co-hosts included Joan Rivers, Osbourne, and George Kotsiopoulos. And Osbourne's issue with Rancic started because of a "Fashion Police" episode.
Kelly Osbourne and Giuliana Rancic were co-hosts on 'Fashion Police'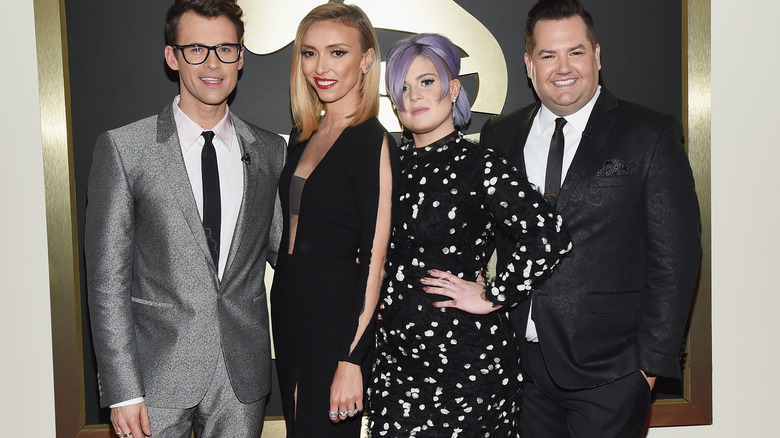 Larry Busacca/Getty Images
Kelly Osbourne and Giuliana Rancic didn't seem to have an issue with one another while they were co-hosts on "Fashion Police," but that all changed with Rancic's now-infamous comments during the 2015 Oscars. While breaking down looks, Rancic said Zendaya's outfit and dreadlocks, "I feel like she smells of patchouli oil. Or weed." These comments were seen as racially insensitive, with Zendaya calling her out  on Twitter. "There is already a harsh criticism of African-American hair in society without the help of ignorant people who choose to judge others based on the curl of their hair," the "Euphoria" actor wrote.
Following the episode, Osbourne tweeted, "I DID NOT MAKE THE WEED COMMENT. I DO NOT CONDONE RACISM SO AS A RSULT [sic] OF THIS I'M SEREIOULSY [sic] QUESTIONONIG [sic] STAYING ON THE SHOW!" But as some pointed out, Osbourne laughed at Rancic's comment and no one pushed back during the show. Whether it was Rancic's comment or the online comments directed at Osbourne about the situation, this was the last straw for Osbourne. E! News reported that Osbourne was leaving "Fashion Police" the same week Rancic apologized. 
Months after she left, Osbourne told The Wrap in August 2015 that she'd "never admit to liking Giuliana [Rancic] because I don't." The TV personality then said she doesn't think Rancic is a good person. "And I think she's a liar," Osbourne finished. She also said that she'd return to "Fashion Police" only "if certain people weren't there."
Kelly Osbourne blamed Giuliana Rancic for 'The View' backlash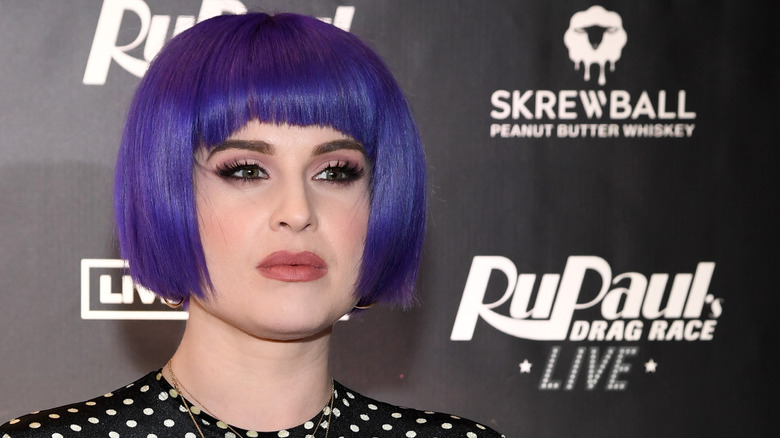 Ethan Miller/Getty Images
Kelly Osbourne didn't stop talking about the feud with Giuliana Rancic and the incident that started it. She told Remix magazine in August 2015, "People are responsible for their own words so I couldn't give a f**k about that," via Stuff. Interestingly enough, Osbourne started talking about Rancic's Zendaya comments again when her "The View" comments went viral. Again, Osbourne's comments about Latinos got a lot of hate, and she told Us Weekly she thinks the comments harsher because of Rancic. "Do you know why? Because of people like Giuliana Rancic," she said. "Don't blame me for other people's mistakes. I wasn't edited. It wasn't a premeditated attack. And if I watched it, I would hate me too. So I have no problem, and I would do whatever I have to, to make it right. But don't compare me to her." 
Rancic replied to all of Osbourne's renewed disdain for her not commenting. "I don't think I need to comment," Ranic said while on E! News, via Us Weekly. "I've got to take the high road on this." A source also told People that Osbourne's comments are "pathetic," per Yahoo. "[Rancic's] not going to let Kelly's comments bother her," the source also said. "She thinks Kelly should find something or someone else to obsess over."