Zendaya Reveals How Giuliana Rancic's Controversial Remarks Changed Her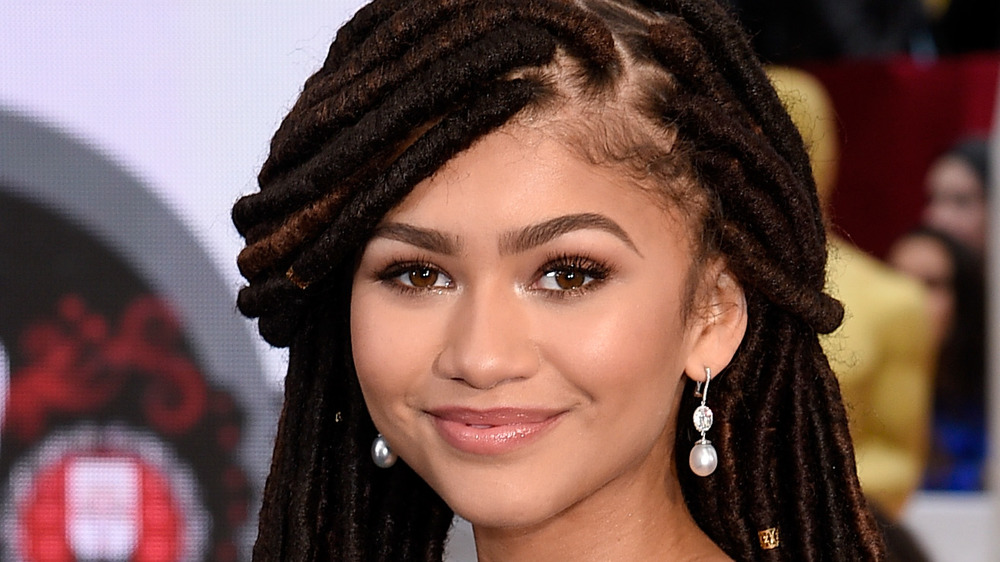 Kevork Djansezian/Getty Images
Over the years, the Fashion Police have made headlines plenty of times, with the hosts' sharp tongues frequently getting them in trouble (ahem, Joan Rivers!). The show aired on E! from 2002 to 2017, and other big names like Giuliana Rancic and Kelly Osbourne also made hosting appearances. Of course, the program also had a slew of big names sit down as guest stars, including Khloé Kardashian, Melissa Rivers, and NeNe Leakes.
In 2015, Rancic made headlines for controversial remarks that she made about former Disney star Zendaya (via Time). Rancic was covering the Oscars when she joked with viewers that the red carpet must smell like "patchouli" and "weed," referencing Zendaya's choice to wear dreadlocks to the event. The television personality faced plenty of scrutiny from viewers, fellow celebrities, and even her Fashion Police co-hosts, with many calling the comments offensive and racially insensitive. 
Shortly after, Rancic issued an apology. "I see why people took offense," Rancic said on Today. "I thought that the joke was not edited in the proper way, and that's just something I have to live with. It's very important for me to just get out there and tell the real story, and I knew I would have my moment." In the interview, Rancic also reiterated that she finds "racism reprehensible."
So what does Zendaya think of Rancic's comments six years later? Keep scrolling to find out.
Zendaya used Giuliana Rancic's comments for change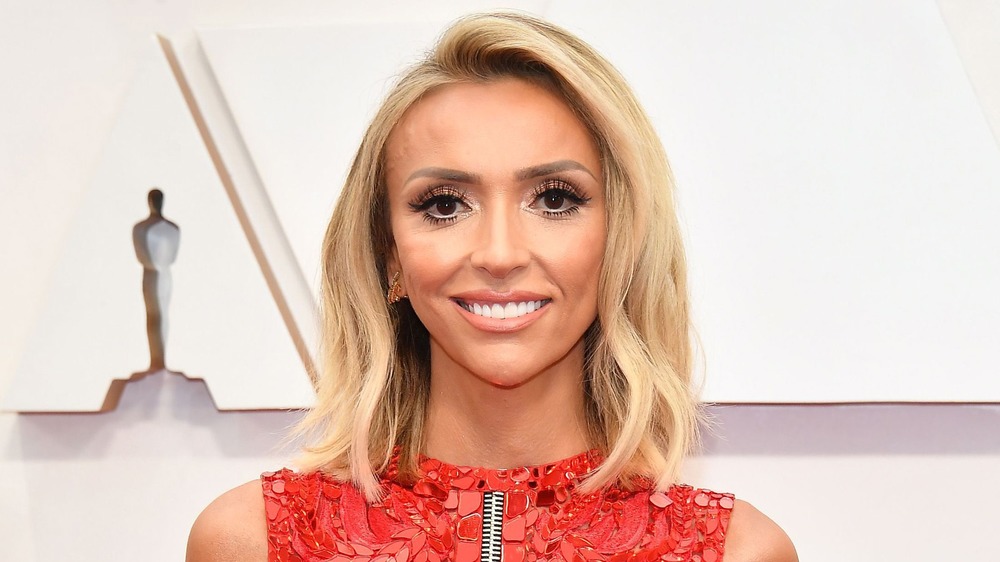 Amy Sussman/Getty Images
In a March 2021 interview with W Magazine, Zendaya sat down with her Malcolm and Marie co-star, John David Washington. The pair talked about several topics, including the controversial comments that Giuliana Rancic made about Zendaya's dreadlocks in 2015. "That's how change happens, and it made me think, 'How could I always have a lasting impact on what people saw and associated with people of color?'" Zendaya told the publication. After Rancic's comments, Mattel created a Barbie doll modeled after Zendaya's Oscars outfit. The actor and singer has remained an outspoken advocate against racism, colorism, and other forms of bias.
After the initial uproar in 2015, Zendaya shared a statement, lashing out against Rancic. "There is a fine line between what is funny and disrespectful," she wrote. "Someone said something about my hair at the Oscars that left me in awe. Not because I was relishing in rave outfit reviews, but because I was hit with ignorant slurs and pure disrespect." 
Two days later, after Rancic's apology, Zendaya shared another statement to forgive Rancic for the harsh words publicly. "I appreciate your apology and I'm glad it was a learning experience for you and for the network," Zendaya said on Instagram. The actress also said that she hopes anyone that was "affected by Rancic's word could also find it in their hearts to accept the apology."