Rose McGowan Reacts To Former Manager's Death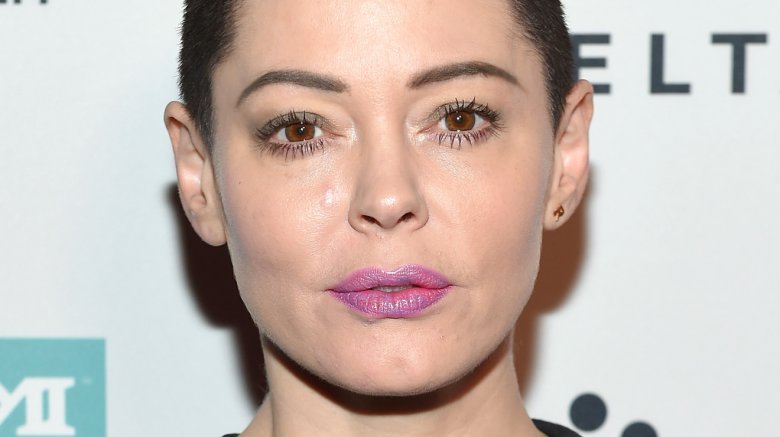 Getty Images
The actress-turned-activist is breaking her silence.
On Saturday, Feb. 10, 2018, Rose McGowan took to Instagram to share her thoughts on the recent death of her former manager, Jill Messick.
"For Jill: May your family find some measure of solace during this pain," she captioned a photo of the sun. "That one man could cause so much damage is astounding, but tragically true. The bad man did this to us both. May you find peace on the astral plane. May you find serenity with the stars." 
As Nicki Swift previously reported, Messick, a veteran producer and studio exec, died by suicide at 50 years old on Wednesday, Feb. 7 in Los Angeles. She was reportedly diagnosed with bipolar disorder and had privately battled depression for years. 
Messick had represented McGowan, who was one of the first actresses to speak out against Harvey Weinstein, in 1997 — the same year the former Charmed star accused him of rape. She went on to work at Weinstein's company Miramax until 2003. In an apparent attempt to refute McGowan's sexual assault claims in the fall of 2017, Weinstein's attorney publicly released emails between Messick and Ben Affleck, which they argued defended their client. 
In a statement to Deadline, Messick's family confirmed the news of her passing and claimed that she was "collateral damage" in the scandal surrounding the disgraced film producer. 
"Over the past few months, many women have come out with allegations against Harvey Weinstein, including Rose McGowan, who has repeatedly spoken with the press, striking out against not only her alleged attacker, but a great many others," read the family's statement, in part. "One of them was Jill, who chose to remain silent in the face of Rose's slanderous statements against her for fear of undermining the many individuals who came forward in truth."
"Seeing her name in headlines again and again, as part of one person's attempt to gain more attention for her personal cause, along with Harvey's desperate attempt to vindicate himself, was devastating for her," the statement continued. "It broke Jill, who was just starting to get her life back on track."
Messick is survived by her two children, Jackson and Ava; her partner, Dan Schuck; her father, Michael; and her brother, Jan.