Ryan Reynolds Is Open To Working With Taylor Swift On The Silver Screen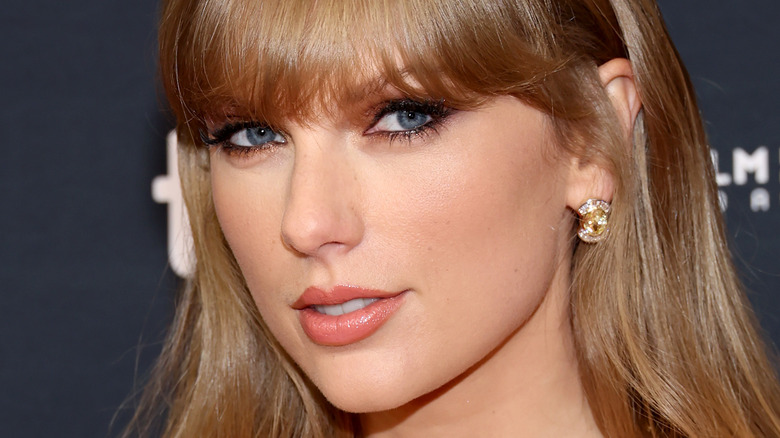 Amy Sussman/Getty Images
Taylor Swift has dated three Marvel actors: Jake Gyllenhaal, Harry Styles, and Tom Hiddleston. According to People, the singer was in a relationship with Gyllenhaal — who later portrayed Mysterio in "Spider-Man: Far From Home" — for three months in 2020. Fans speculated that the song "All Too Well" was inspired by what happened between them. Gyllenhaal denied those rumors, telling Esquire, "It has nothing to do with me. It's about her relationship with her fans."
In fall 2012, Swift and Harry Styles sparked dating rumors, per PopSugar. In December 2012, they were spotted walking in New York City for their first public outing, and in January 2013, they broke up. The "Adore You" singer, who portrayed Starfox in "Eternals," explained on the "Howard Stern Show" in 2020 that he's actually "flattered" that Swift has written songs about him. "She's a great songwriter," he said. "So at least they're good songs."
And in 2016, the "You Belong With Me" singer had a three-month relationship with Tom Hiddleston, who is known for portraying Loki in the Marvel Cinematic Universe. A source told Us Weekly that the singer broke up with him due to the relationship being too public. The actor has no hard feelings, though. "Taylor is an amazing woman," he said in a GQ interview. "She's generous and kind and lovely, and we had the best time."
Now, it seems that people have taken interest in the singer joining her exes in the MCU.
Ryan Reynolds said he'd do anything for Taylor Swift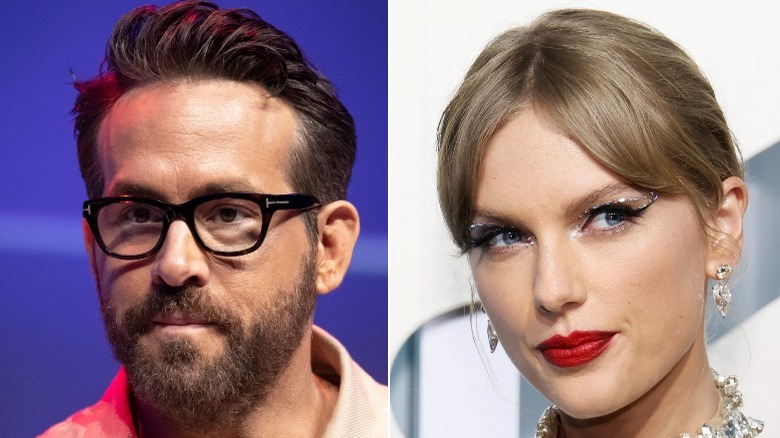 Arnold Jerocki & Dia Dipasupil/Getty
If Ryan Reynolds had his way, he would absolutely star alongside Taylor Swift in the MCU. According to Entertainment Tonight, rumors about Swift making an appearance in "Deadpool 3" sparked when the teaser trailer showed the filming location for the "All Too Well" short film, which happened to be Lively and Reynolds' lakeside home in New York. Although the actor denied the rumors, he was enthusiastic about possibly including her in the cast. "Are you kidding me?" he told the media outlet. "I would do anything for that woman. She's a genius."
Taylor Swift and Blake Lively's friendship started in 2016 when they hung out in Australia together, per People. The singer was on her "1989" tour, and the actor was in the area for the filming of the shark thriller, "The Shallows." They reportedly spent the day petting kangaroos and riding roller coasters. Although it isn't known who contacted who first, Lively had been a fan of Swift for a while.
The friendship between the women then expanded into a family friendship after Lively introduced Swift to Ryan Reynolds. According to BuzzFeed News, Reynolds helped the "Speak Now" singer with a Halloween costume in 2016, lending her his Deadpool costume. The singer has also mentioned the Hollywood couple's children in her songs.
Whether or not a Swift-Reynolds collaboration actually happens, we're here for it!