The Tragic Loss Of Ree Drummond's Father-In-Law, Chuck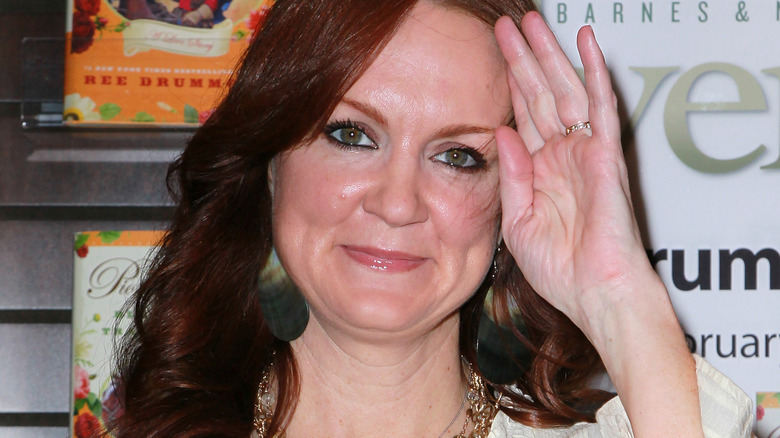 David Livingston/Getty Images
Ann Marie "Ree" Drummond turned her love of Midwestern home cooking into a multi-million-dollar brand, The Pioneer Woman. It started with a small blog she began writing in 2006. "I had some pictures of my kids I wanted to show my mom, and our email was slow and mean," she explained on her website. "I sat down and started a blog in five minutes and had no vision, plan, or idea. It was a total accident and still is." Ree's life before fame and fortune had been very different. Still, her love of family has always been one of her core values, so it's no surprise she was left reeling by the death of her father-in-law, Chuck Drummond.
According to Ree's book, "Black Heels to Tractor Wheels," she'd been a city girl, a self-proclaimed food snob, and a vegetarian when she met her hubby-to-be, Lee Drummond. He was a "fourth-generation cattle rancher" whose family had built a reputation for raising high-quality stock, which Chuck passed on to his sons.
Chuck also constructed Ree's family home, which ultimately launched her career after a couple of much-needed tweaks. "When we moved in, we remodeled the kitchen because we decided we needed to paint a water stain on the ceiling, and six months later, we suddenly had a new kitchen," she shared in a Q & A. Given the significant role Chuck played in Ree's life, it's no wonder she's heartbroken over the tragic loss of her father-in-law.
Ree Drummond's father-in-law Chuck died peacefully in his sleep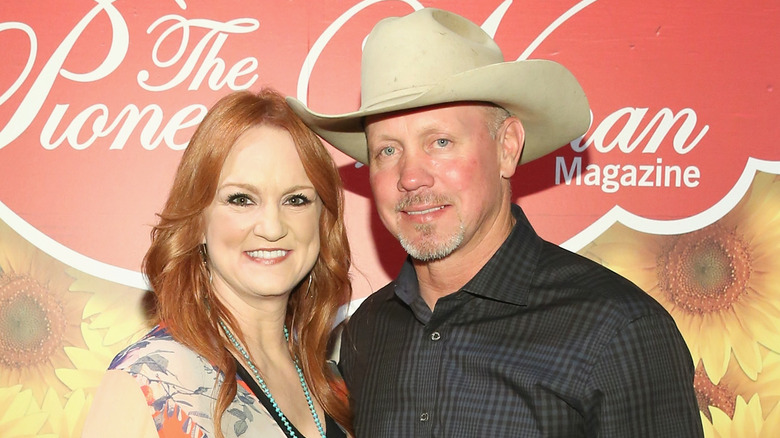 Monica Schipper/Getty Images
Ann Marie "Ree" Drummond, "The Pioneer Woman," launched her career with a blog. So, it was fitting she announced her father-in-law's death on her site. Ree shared that Chuck Drummond died "peacefully in his sleep." She said the 79-year-old had been suffering for some time and "was finally ready to go." Ree explained she'd waited to post the news because the family needed time to process their grief and to "shed some tears." But, because Chuck had been a part of her blog since its inception, she felt it necessary to inform fans.
Many think the Pioneer Woman has a strange marriage because she's the primary breadwinner while her cowboy hubby takes the back reigns. However, as was his dad, Ladd Drummond is one of Ree's most prominent supporters. "My father-in-law was so kind to me. In the twenty-six years Ladd and I have been married, we've never had a moment of conflict," Ree wrote. She said "Pa-Pa" was always handing out her cookbooks and tuning in to watch her QVC appearances.
Chuck had been a widower since losing his wife, Nan Drummond, four years ago. Ree had been close to her, too, and she paid tribute in an Instagram post. "My mother-in-law, my husband's mom, my children's grandmother, my friend," Ree wrote. "We lost her last night, and I'm not sure any of us know quite what we're going to do without her. She was magnificent."