The Unexpected Reason Zendaya Had To Repeat Kindergarten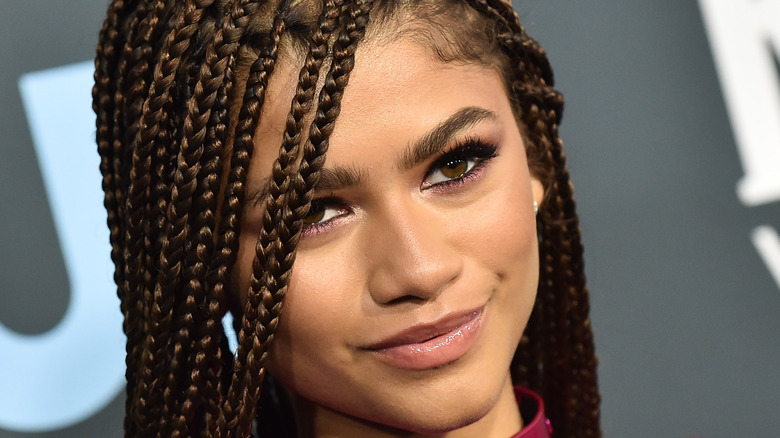 DFree/Shutterstock
Zendaya is an award-winning multi-hyphenate who is best known for her television roles in "Shake It Up!" and "Euphoria," as well as her film roles as M.J. Watson in the "Spider-Man" films opposite Tom Holland. However, fans might not expect to hear that a young Zendaya had to repeat kindergarten (via Insider). Zendaya's mother, Claire Stoermer, is a teacher (via People), which makes this revelation even more intriguing.
Understood.org provides a list of reasons why students might get held back a grade in the United States, and the top reason given is related to students' academic performance. Kindergarten is typically the grade in which students learn the basics that will serve as the foundation for the rest of their educational career, so it's conceivable that Stoermer wanted to give little Zendaya the best start possible. 
But apparently, Zendaya getting held back wasn't because she was doing poorly in reading, writing, and arithmetic.
Zendaya was shy as a child
According to her mom Claire Stoermer, Zendaya repeated a year of kindergarten to improve her social skills. Stoermer explained in an interview with Vogue, "She would sit in the circle with the other kids and be totally silent."
In an interview with GQ, Zendaya also addressed how her shyness has affected her career, telling the magazine, "In this industry, I had to learn how to do small talk and stuff, because I guess I would kind of come off cold to people because I didn't really know how to start conversation. I remember my stylist was like, 'You come off kind of cold. People think you're mean because you don't talk,' when really I just was too nervous." (Similarly, former Disney Channel costar Bella Thorne once explained in an interview with Us Weekly that she and Zendaya weren't close friends when they began working on "Shake It Up!" because the two were made to compete with each other.)
Zendaya has praised her mother's abilities as an educator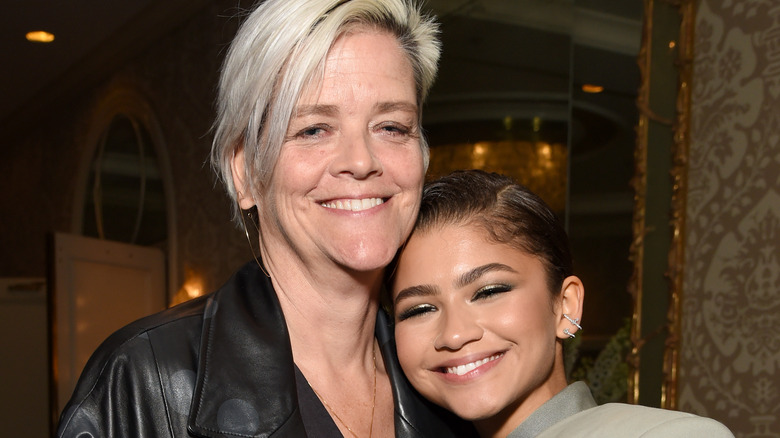 Michael Kovac/Getty Images
Although Zendaya has had to work to become less nervous, including repeating kindergarten, she has nothing but praise for her mother's teaching. In a joint interview with Michelle Obama for Teen Vogue, Zendaya said of her mom Claire Stoermer, "Growing up, I watched my mom teach in the heart of Oakland, California, at inner-city schools that were always underfunded. My mom went above and beyond, working constantly to open her students' eyes to an education that could lift them far beyond their current circumstances."
In 2018, Zendaya and Stoermer visited the Oakland elementary school where Stoermer taught for 20 years, per ABC7 News. There, the actor led hands-on science and technology activities alongside the telecommunications company Verizon and a nonprofit organization called Project Lead the Way.
Of her mother's passion for teaching, Zendaya told Teen Vogue: "Watching her was magical; it instilled within me a true appreciation of and devotion to the importance of education. If I wasn't in entertainment, I'd be a teacher in a heartbeat — guaranteed!"