Bella Thorne Opens Up About Her Relationship With Zendaya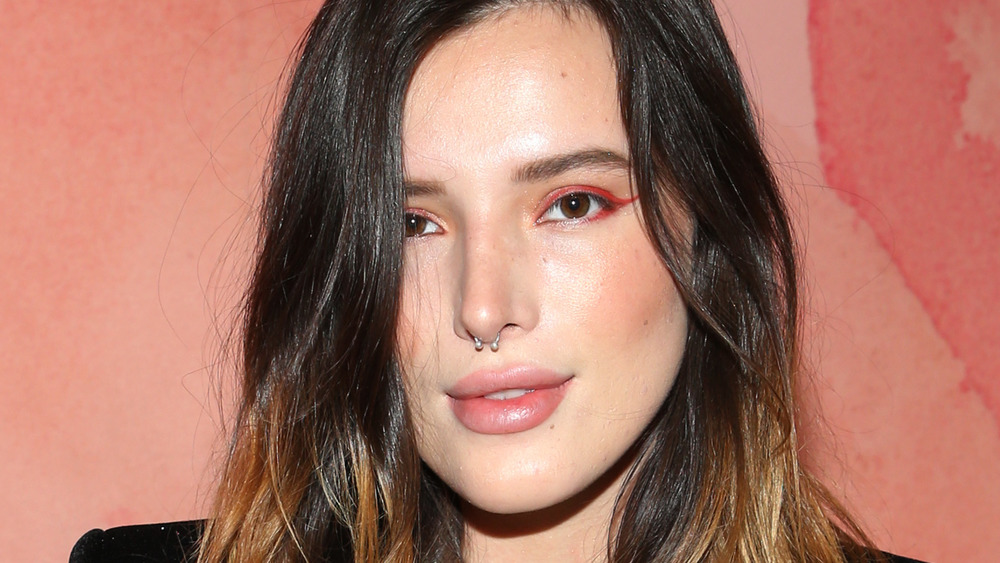 Phillip Faraone/Getty Images
In 2010, Bella Thorne and Zendaya were two up-and-coming Disney darlings enjoying success on their new show, Shake It Up. At the time, the young actresses were only 13 years old — and naturally, entering newfound stardom was overwhelming and somewhat confusing. While both Thorne and Zendaya would go on to enjoy successful careers after their Disney days, they still had their fair share of struggles when they first started on Shake It Up.
Though fans assumed that Thorne and Zendaya were just as close in real life as they were in the show, that wasn't necessarily the case, as Thorne has previously detailed to J-14. Thorne has been candid about the pressures that both she and Zendaya faced as young actresses, and despite the fact that she and Zendaya were going through the same changes when the show first started, they didn't lean on each other for support as much as they could have. 
More than 10 years after Shake It Up first premiered, Thorne has opened up about her initial relationship with Zendaya and how it's grown over the years. Keep reading for all the details.
Bella Thorne and Zendaya 'weren't friends' during the first season of Shake It Up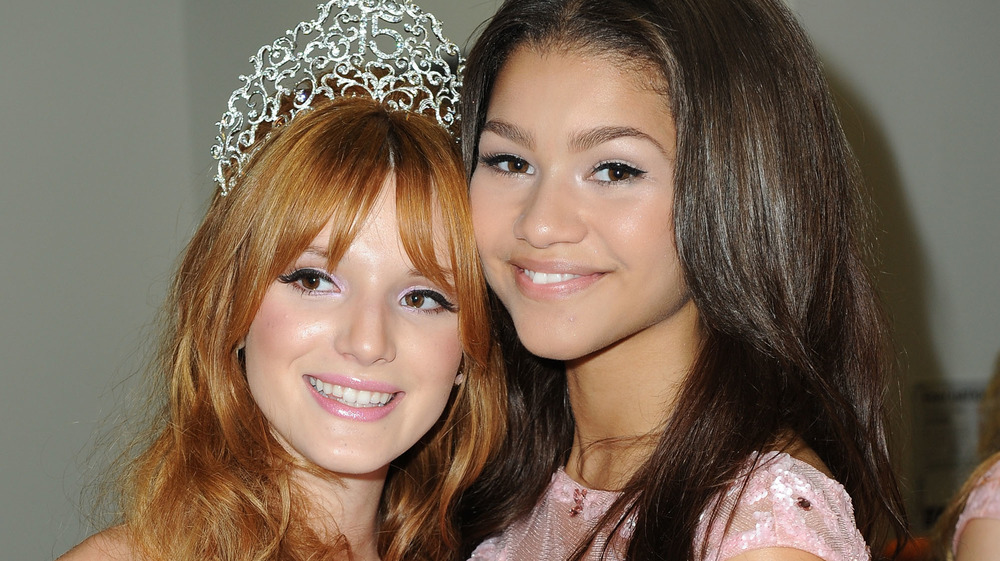 Allen Berezovsky/Getty Images
While CeCe Jones and Rocky Blue may have been pals in Shake It Up, the same wasn't necessarily the case for the actresses who played the characters. Bella Thorne and Zendaya had a lot in common when they started the show, but as Thorne has revealed, it wasn't easy for them to see eye-to-eye. In an interview with Us Weekly, Thorne admitted that she and Zendaya "weren't friends" in the first season of Shake It Up, and that it "took [them] those other two seasons" to become close. Thorne also recalls feeling like "everyone [was] pitting [them] against each other."
Despite feeling initial competition with one another, Thorne and Zendaya were eventually able to become friends. "We were really able to put our cards out on the table and understanding each other," Thorne explained in her interview, adding that the duo had a "beautiful talk in the middle of a sound stage" which would help solidify their newfound friendship.
Now, over a decade later, Thorne and Zendaya have both grown into successful careers. Thorne now says that she "loves" Zendaya, and is happy that the Euphoria star is finally "getting the recognition she deserves." While rumors have always swirled that the former co-stars don't like each other, Thorne doesn't have any time for the fake drama and only wants to see Zendaya succeed.