Inside Bella Thorne And Zendaya's Relationship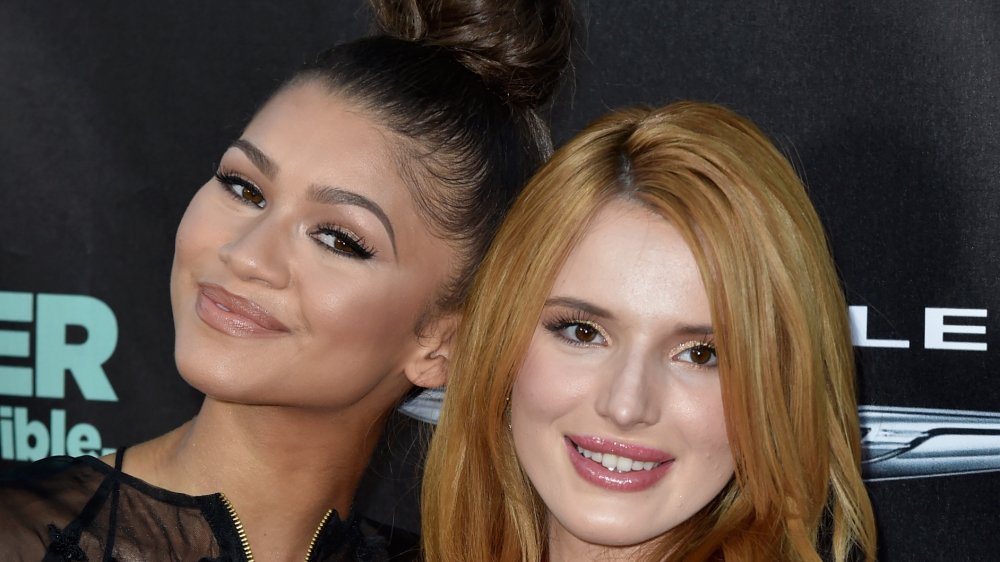 Frazer Harrison/Getty Images
There's something to be said about Zendaya and Bella Thorne being Disney Channel royalty. Both young women practically grew up on-screen on the hit series Shake It Up. Though the show ended in 2013 after three seasons, the two stars continued to be great friends despite their careers going in entirely different directions. Zendaya — who starred in Spider-Man: Far from Home and The Greatest Showman — went off to win an Emmy nomination for the hit 2019 drama series Euphoria, per Entertainment Tonight. Meanwhile, Thorne took her talents to the adult entertainment industry, earning a Vision Award from Pornhub for her directorial debut of the adult film Her & Him, according to Page Six. 
So how do these two women who are opposite sides of Hollywood keep their relationship alive through the pressures of the film industry? Keep scrolling to learn more about these leading ladies' friendship. 
Zendaya and Bella Thorne were pitted against each other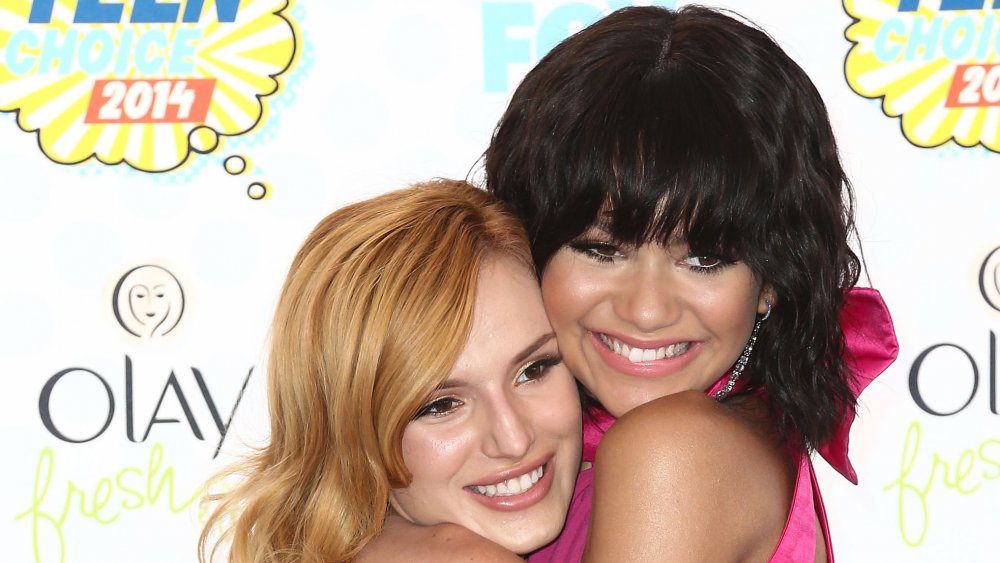 Imeh Akpanudosen/Getty Images
They say the best friendships take a little work, and Zendaya and Bella Thorne's relationship is no different. According to a 2017 interview with J-14, Thorne said she didn't hit it off with Zendaya at first because they were forced to compete with each other. 
"Zendaya and I were put in a very unfortunate position where we were kind of forced to compete against each other [during Shake It Up], which made the whole first season of the show just very awkward for us," she said. "We wanted to love each other, but yet we were constantly being put against each other. It was, 'Who's better at this?' and 'Who's better at that?'" 
Ultimately, the girls chose to not fight with each other and take control of their own relationship, which led Thorne to have a great support system through controversy in later years. 
Are Zendaya and Bella Thorne still friends?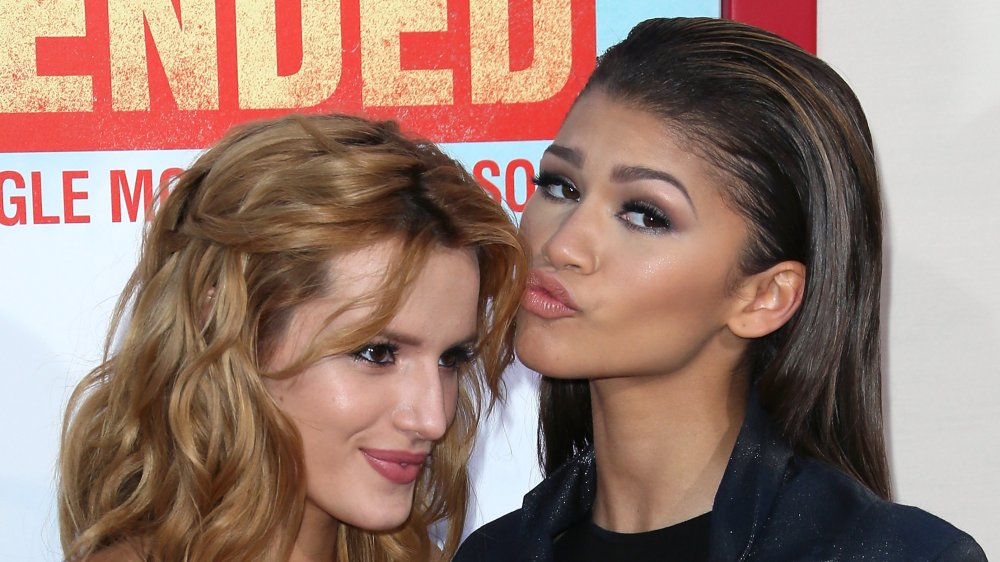 David Livingston/Getty Images
Though Bella Thorne and Zendaya's careers went in different directions, the on-and-off-screen besties still kept in contact. In a February 2017 interview with J-14, Thorne shared, "We text each other all the time, and we're always sending photos back and forth." 
They might even talk and laugh about all the ways people still pit the actresses against each other even years after their Shake It Up days. In a 2018 tweet, Thorne retweeted a "#BeautyBattle" post from Seventeen Latin and wrote, "Beauty battle? That's not right. Damn it's been years and people still wanna pin us against each other in some way.
love you z." 
Zendaya was also super supportive when Thorne's nudes were leaked in June 2019 and media folks, including Whoopi Goldberg per HuffPost, chose to slut shame the young actress. Many celebrities sent supportive words to Thorne, however Zendaya called to make sure she was really okay. In an Instagram caption, Thorne wrote, "@zendaya called me today to make sure I was ok, we talked a lot about this generation, the one before us as well, and how as women we shouldn't feel bad about ourselves [or] our bodies." 
Since both girls are incredibly busy – Zendaya cranking out new projects and Thorne scamming OnlyFans users — it's possible they don't speak as often, but there's no evidence that their shared love has diminished one bit.