Zendaya, Tom Holland Reportedly Dating Quietly For 'Privacy Reasons'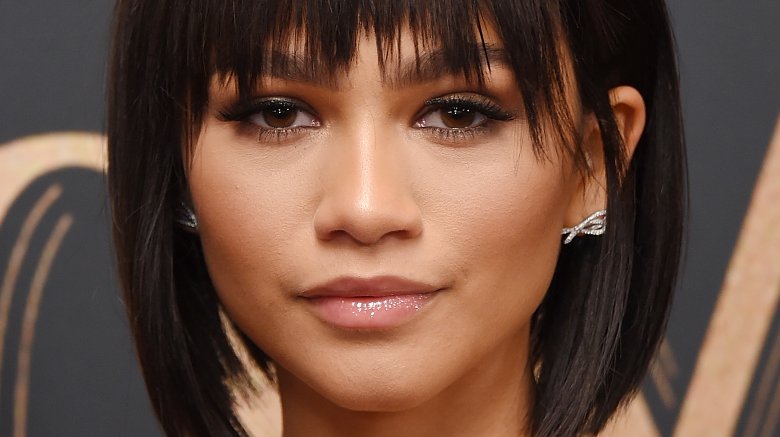 Getty Images
After months of rumors, it looks like the Spider-Man: Homecoming co-stars are indeed a couple.
According to an Entertainment Tonight report, published on Wednesday, Dec. 13, 2017, Zendaya (full name Zendaya Coleman) and Tom Holland are allegedly still dating, despite previously denying their relationship.
"They are really connected," a source told the website. As the insider added, the pair have been understandably trying to keep their romance quiet for "privacy reasons." 
But according to a recent Us Weekly exclusive, the cute couple met up with The Greatest Showman star's parents for dinner in New York City on Saturday, Dec. 9. "Tom has met Zendaya's family and they love him," a source told the magazine. "They are still seeing each other, it's been about a year."
As Nicki Swift previously reported, Holland, 21, and Zendaya, also 21, have been romantically linked since mid-July 2017. According to an E! News source at the time, "They got to know each other while on set. They became friends and started getting romantic a few months ago." Meanwhile, another insider told People, "They've been super careful to keep it private and out of the public eye but they've gone on vacations with each other and try and spend as much time as possible with one another."
The Marvel stars have been known to poke fun at the speculation surrounding their love lives. Over the summer, Zendaya linked to an article which discussed their supposed blossoming romance on Twitter, writing, "Wait wait...my favorite is when it says we go on vacations together HA! I haven't been on a vacation in years! hbu @TomHolland1996???" To which Holland quipped, "Does the press tour count?"
However, Zendaya outright refuted the rumors in August 2017. "We are friends," she told Variety's Young Hollywood issue. "He's a great dude. He's literally one of my best friends. This past how many months we've had to do press tours together. There's very few people that will understand what that's like at 20 years old." 
As she explained to ET around that time, "[The dating gossip] happens all the time, and of course we expected it. I mean, it comes with the territory. It comes with the job, so it's all good."