Yolanda Hadid Experienced A Heartbreaking Loss As A Child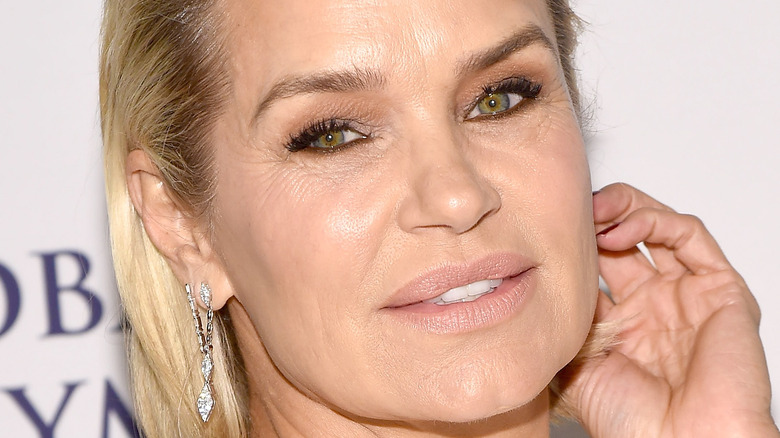 Gary Gershoff/Getty Images
Yolanda Hadid seems to have it all. The former "The Real Housewives of Beverly Hills" star is mom to two gorgeous daughters (hey, Bella Hadid and Gigi Hadid!), has a successful reality TV career, a lifetime of modelling behind her, and a seriously impressive net worth of $45 million, according to Celebrity Net Worth. What more could you ask for?
But it hasn't always been that way for the star, who was born Yolanda van den Herik and grew up in the Netherlands. Though she's got millions in the bank now and is living the lavish lifestyle most of us could only ever dream of in glamorous Beverly Hills, Yolanda grew up very differently before making the move to the U.S. "I am extremely thankful for my humble beginnings. It was a much more simple life than my blessed California lifestyle," she told CVLUX magazine in 2016 of her more modest upbringing, much of which stemmed from a horrific tragedy involving her dad that left her mom a single mother and Yolanda with a new purpose.
Yolanda Hadid's dad died in a car accident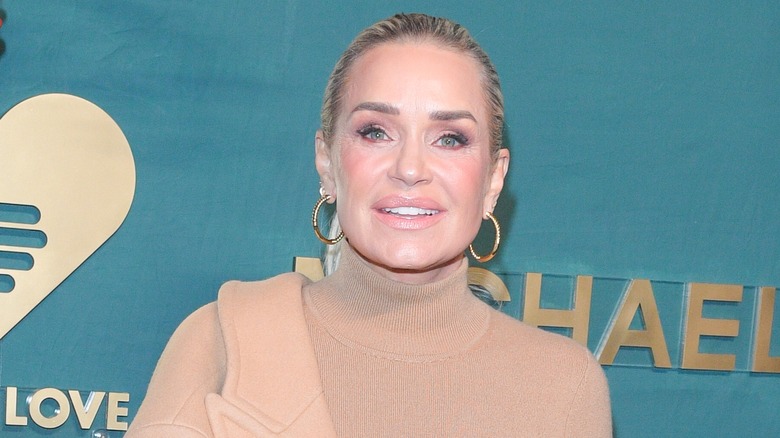 Lev Radin/Shutterstock
Tragedy struck the van den Herik family when Yolanda Hadid's dad was killed suddenly in a car accident when she was just 7 years old, leaving her mom Ans van den Herik to raise her and her brother, Leo van den Herik. It was then that the young Yolanda made a choice; to be strong and provide for her devastated family. "I so vividly remember that winter day of the funeral when my feet were nervously dangling off the church bench as I looked at my devastated mother, brother and family," Yolanda wrote on her website of the tragedy that changed her life forever. "In my little mind, I kept telling myself not to cry and to be strong. I truly believe that at that particular moment, an unexplainable power came over me as I consciously decided that I was going to be the provider for our family."
"The Real Housewives of Beverly Hills" alumni also touched on the newfound purpose she felt during a 2018 appearance on "Larry King Now," where she admitted of losing her dad without warning, "It changed me forever. I remember sitting at the church in my little town and looking to the side and seeing my mom and my brother, my family all in tears. In that moment, I made the choice, like, 'Okay, I'm the one that has to be tough and strong to take care of all of them.'"
Yolanda Hadid's mom rarely spoke about her dad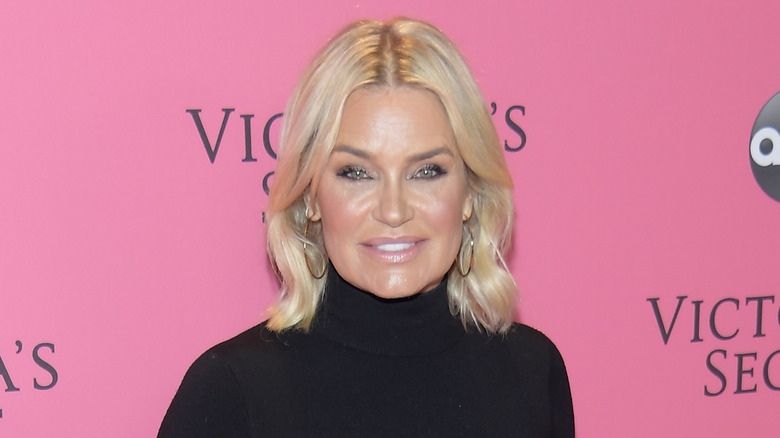 Roy Rochlin/Getty Images
Sadly, the tragedy of losing Yolanda Hadid's dad, who was only in his 30s when he died, proved too much for Yolanda's mom, Ans van den Herik, and the reality star admitted her mom rarely spoke about her dad, which only caused her more pain. "I cried myself to sleep at night and learned to deal with the loss of the most important person in my young life, my daddy," Yolanda recalled on Yolanda.com. She also revealed how the loss affected some of her relationships in later life, particularly her romantic relationships, admitting on "Larry King Now" that she didn't understand at her young age why her dad left her. "I've had this complex my whole life with men that anything abandonment — like if they stopped talking to me, I'd freak out and I'd go back to being 7 years old," she shared.
Yolanda then sadly went on to lose her mom in 2019 after she was diagnosed with cancer. "Thank you for loving me the way that you did and for making me the woman that I am today," Hadid wrote on Instagram alongside several black and white throwback photos of her mom. "Rest In Peace my beautiful mama, I will honor you for the rest of my days..... Until we meet again. I LOVE YOU," she added. Yolanda's daughters, Bella Hadid and Gigi Hadid, also shared touching tributes to their grandmother on Instagram.