Teresa Giudice Discusses How She Really Feels About Her Infamous RHONJ Table Flip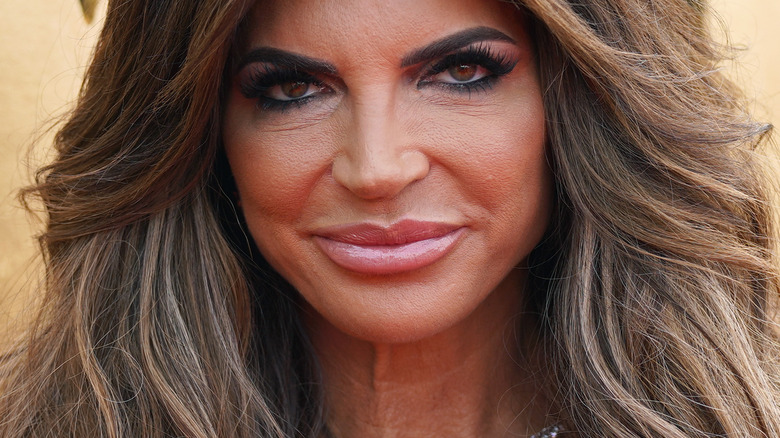 Presley Ann/Getty Images
Teresa Giudice's infamous table flip during "The Real Housewives of New Jersey" Season 1 happened thirteen years ago, but fans will never forget it. The iconic moment happened in the Season 1 finale during a dinner party at a restaurant hosted by Giudice. The housewives were seated at a table when their castmate Danielle Staub walked in with an agenda. They had been talking about Staub's shady past all season long and when Staub attempted to face off with her castmates, Giudice became enraged and flipped their table, per People.
Producer of "The Real Housewives" franchise Andy Cohen is used to seeing a lot of drama on the shows but he named the table flip the "craziest" moment of all time. "The table flip on ('Real Housewives of New Jersey') ... I think that ushered in a new moment of shock and awe on my part," he told Today.
Giudice became so known for her table flip, that she incorporated it into her "Dancing With The Stars" routine, per Entertainment Weekly. Although Giudice can make light of her heated moment years later, she recently admitted her true feelings about losing her temper that night.
Teresa Giudice regrets getting physical on RHONJ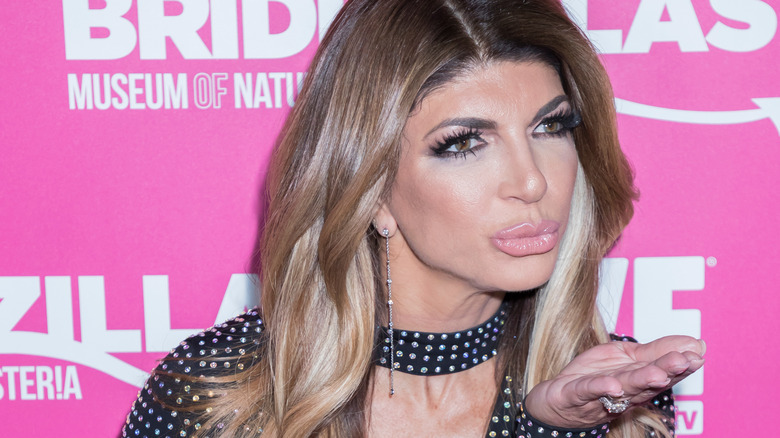 Sam Aronov/Shutterstock
Teresa Giudice sat down with Danny Pellegrino for his podcast, "Everything Iconic with Danny Pellegrino." She was asked if there was anything she would take back from her time on "The Real Housewives of New Jersey." Giudice responded, "I mean, obviously ... I don't like when I've gotten, like, physical. I know everyone loved the table flip, but you know, listen, that's not practical in today's day and age, to behave that way." Giudice went on to say that the two things she regretted were the time she encouraged Danielle Staub to pull Margaret Josephs' hair during Season 10 and when she threw tableware toward Josephs in Season 12.
"You're gonna see in the new season me working on myself. Like, I'm trying to work on myself ... not to get triggered. So even if people are coming for me like they always do, to you know, work on not getting triggered," Giudice promised.
While Giudice may not be flipping any more tables, she is still in the middle of a lot of drama in "RHONJ." During the Season 13 finale, a fight between Giudice and her family members Melissa and Joe Gorga became so heated that there was a major falling out, per Page Six. The Gorgas ended up not attending Giudice's wedding to Luis Ruelas. Season 13 is not slated to air until next year, so fans will have to wait to see if Giudice became more "Namaste."