People Rave Over Luke Bryan's 2022 CMAs Performance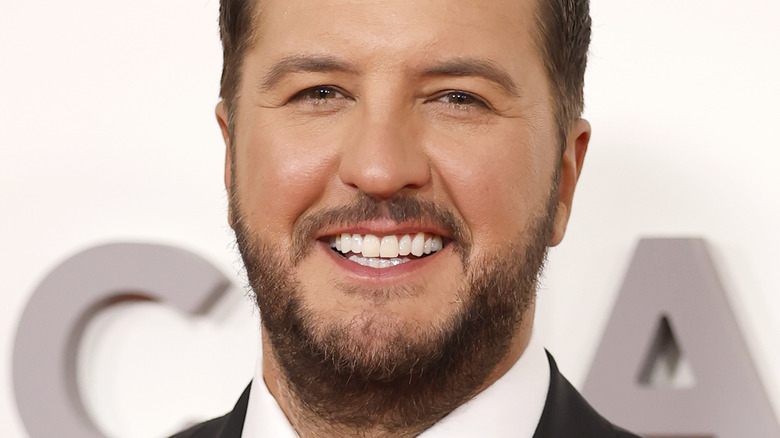 Jason Kempin/Getty Images
For years, Luke Bryan has been a fan favorite in the country music industry. He proved that to be true when he did BuzzFeed Celeb's "Thirst Tweets" in 2020. He read tweets from his fans, complimenting him on his smile and his dance moves, as well as thirsting over his rear end in his jeans. Reading all of the tweets prompted the singer to say, "Some of my fans need to go to church."
The "I Don't Want This Night to End" singer recently experienced an unexpected moment onstage that further proved how entertaining he is. According to Music Mayhem, a shirtless man climbed up on the stage while he was performing "That's My Kind Of Night" at a concert on November 5. Instead of getting security to escort the fan off the stage, he let him run around as he realized the fan just wanted to have some harmless fun.
The "American Idol" judge also knows how to touch people's hearts with his music. "The first time I heard "Country On," I loved what was being said. I loved who it was being said to [Americans]," he told Country Now about his latest single. He mentioned that he also loved how "classic-sounding" the song was. And it seems that fans love the song as well.
Luke Bryan continues to be a fan favorite of country music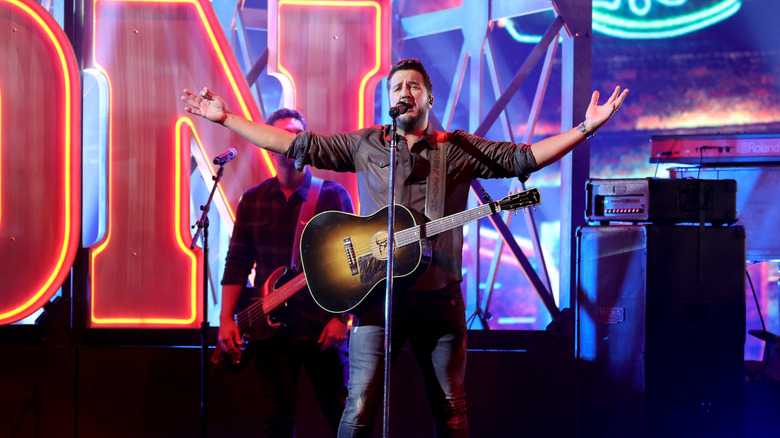 Michael Loccisano/Getty Images
Fans couldn't get enough of Luke Bryan's performance at the CMAs on November 9. "One thing is certain, @lukebryan has left his mark in this genre," one user tweeted. Another fan tweeted about Keith Urban giving the "Play It Again" singer a standing ovation after his performance, loving the support country music artists have for each other. "From hosting to performing we are blessed by @lukebryan tonight!" another fan tweeted.
The "One Margarita" singer explained how he's able to mix in some hip-hop and pop sounds into his music. He told the Dispatch that he would perform at college bars, and once he stepped offstage, he saw the college students dancing wildly to hip-hop songs. The desire for that to happen when his songs played at bars was the reason why Bryan released "Country Girl (Shake It for Me)."
And it seems that the party-like enthusiasm and energy has helped him with his hosting skills, as he hosted the CMAs for the second year in a row. Rob Mills, Walt Disney Television Executive Vice President, told Music City that the "American Idol" judge has "explosive energy" and "signature charm," which is why he was chosen to host the CMAs again this year.