Peter Reckell Explains Exactly Why Bo Started Calling Hope 'Fancy Face' On Days Of Our Lives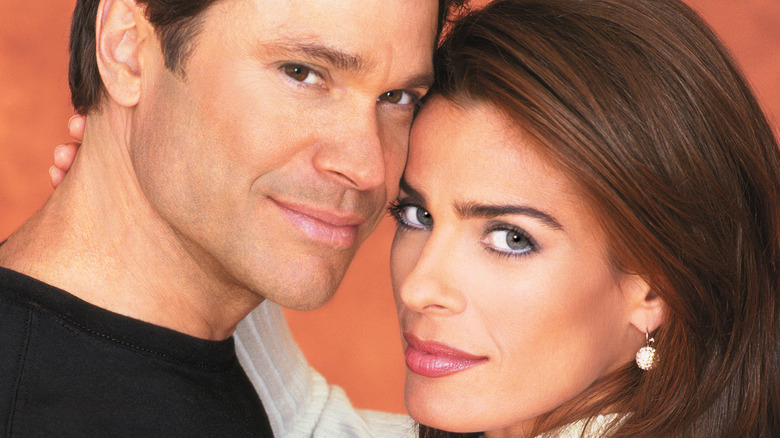 Getty Images/Getty Images
"Days of Our Lives" viewers have seen many couples come and go throughout the soap opera's 57-year run. There have been fleeting couples that offered up bits of entertainment before burning out, and then there have been lifelong love stories that have captivated fans for decades. The most beloved pairings in Salem have been the ones who fought through adversity to stay together and continue to be drawn to one another for years.
Couples such as Doug and Julie Williams, Steve Johnson and Kayla Brady, Maggie and Mickey Horton, Chad DiMera and Abigail Deveraux, Jennifer Horton and Jack Deveraux, Sami Brady and EJ DiMera, and John Black and Marlena Evans have all become "DOOL" icons when it comes to the sudser's epic romantic storylines, per Fame 10. Of course, one other couple has been a favorite since the 1980s — Bo and Hope Brady, played by Peter Reckell and Kristian Alfonso.
Bo and Hope's relationship has been one of the most heart-warming and exciting to ever appear on daytime television, and their lengthy history ties them together forever.
Bo and Hope have a long history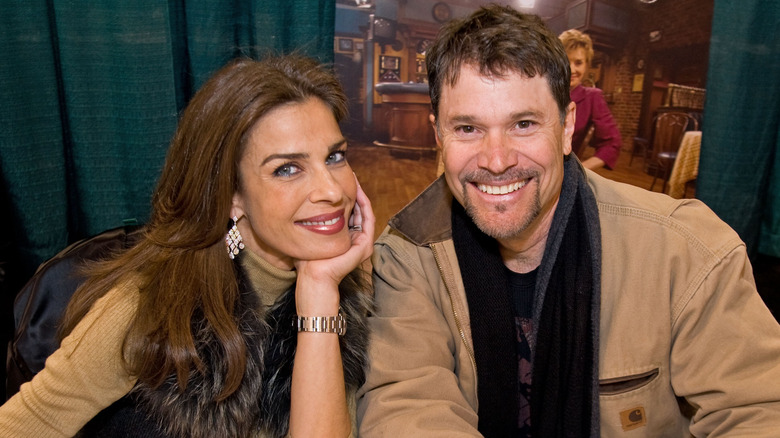 Timothy Hiatt/Getty Images
Longtime "Days of Our Lives" fans may remember Bo Brady and Hope Williams' first meeting. Bo took an instant liking to Hope after meeting her in a bar and offered her a ride on his motorcycle, per TV Fanatic. He then discovered she was still a teenager and waited to pursue anything further. After Hope turned 18, she and Bo grew closer and even admitted they were in love with each other. However, Hope's father was unhappy with her choice of partner and pushed his daughter to end the relationship.
Hope later agreed to marry crooked politician Larry Welch (Andrew Masset), and Bo was devastated. He decided he couldn't let the love of his life marry another man, so he crashed the couple's wedding and kidnapped Hope, taking her away on the back of his motorcycle. The pair shared a passionate kiss and professed their undying love for each other (via Soaps).
Bo and Hope had to overcome many obstacles, but they eventually tied the knot, though their relationship was never easy. Both were presumed dead at different times and split up on several occasions. However, they could never stay apart and always found a way to make it back to one another. Over the years, the couple has become one of the best soap couples of all time, and they even have their own song and nicknames for each other.
Bo and Hope reunited on Beyond Salem in 2022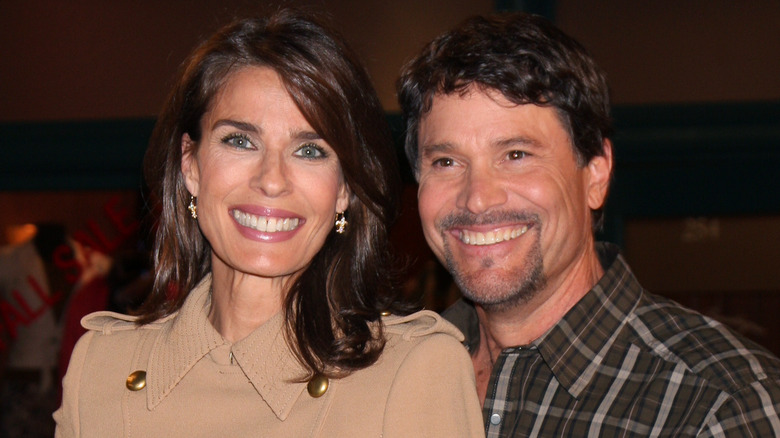 Kathy Hutchins/Shutterstock
Fans were heartbroken when Peter Reckell opted to leave the show, and a few years later, Kristian Alfonso also left "Days of Our Lives." However, the pair returned to reprise their iconic roles in the soap's spin-off series "Beyond Salem" in 2022 (via TVLine). The couple reunited on-screen, and viewers were thrilled to see them together again. As the actors promoted their project, they gushed about their character's past, including their fond memories.
In an interview with Soap Opera Digest, Reckell said, "There are many, many amazing memories from the show, but the one that stands out the most is the whole storyline that involved New Orleans. It had everything: romance, adventure, juggling, and that's where 'Fancy Face' came to be." Explaining the origins of Bo's nickname for Hope, he added, "We were doing tons of material every day, and Hope was supposed to be off someplace safe, and I turned around and looked at that smiling smirk on her face and couldn't think of what to say, so I called her 'Fancy Face.' I think it's moments like that that helped the audience connect to Bo and Hope."
Bo and Hope will definitely go down in history as an epic supercouple, and fans are still holding out hope that they'll see them together again in the future.