How Days Of Our Lives' Jackée Harry Found Her Way Back To Soaps
Michael Bezjian/Getty Images
At this point in her career, Jackée Harry has become a household name. The actress has starred in so many movies, and TV shows that fans of all ages should recognize her famous face. Fans of holiday movies might have seen Harry in films such as "Christmas Cupid," "My Christmas Inn," "A Christmas for Mary," "Broadcasting Christmas," or "A Husband for Christmas." Meanwhile, longtime fans may recognize the actress from her work on television shows such as the 90s hit sitcom "Sister, Sister" and "227" — which earned her an Emmy Award — or movies like "Ladybugs." In recent years, Harry had appearances on series' like "Young & Hungry," "Everybody Hates Chris," "2 Broke Girls," "The Paynes," "Glee," and "Girl Meets World."
While Harry may be known for her comedic chops in films and on primetime, she's also a star on stage, where she's performed in many Broadway productions such as "Damn Yankees" and "A Christmas Carol" (via Soap Hub). She's also no stranger to daytime television. In fact, the well-known actress showed off her dramatic side when she landed the role of Lily Mason on the former fan-favorite soap opera "Another World," where she starred alongside iconic actor Morgan Freeman, per The History Makers.
However, Harry's soap opera resume runs deeper than just her "Another World" character.
Jackée Harry now plays Paulina Price on Days of Our Lives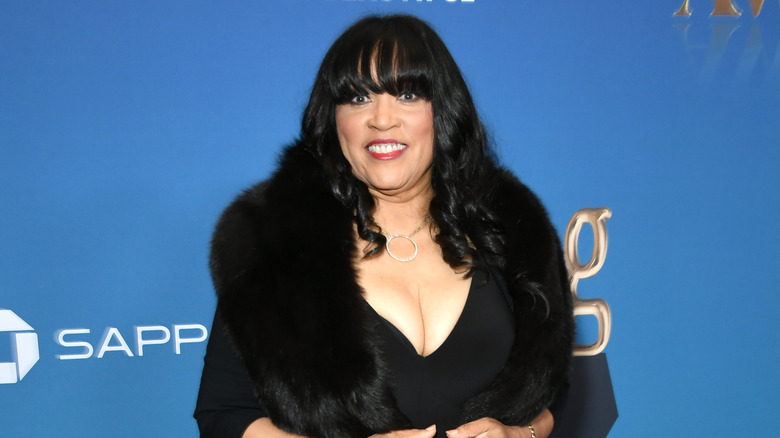 Jc Olivera/Getty Images
Longtime soap opera fans will likely remember Jackée Harry as Lily Mason on "Another World," a role she held from 1983 until 1986. However, the actress recently returned to her soap opera roots when she took the role of Paulina Price on the Peacock sudser "Days of Our Lives." Paulina came to town as the beloved aunt of Lani Price (Sal Stowers), per Soaps in Depth. However, she had a dark secret. She was actually Lani's biological mother. Lani's life was turned upside down by the revelation, but the pair worked through their issues and began to bond as mother and daughter before Lani was unfortunately sent to prison for killing her biological father, TR Coates (via Soap Central).
After debuting on "Days," Harry told Soap Opera Digest that she was happy to jump into the role of Paulina for many reasons. One of which was that the character was described as strong-willed, full of life, powerful, and very wealthy. "As soon as they said she would have money, I said yes," Harry said.
However, there was more to Harry's decision to return to the world of soaps than just Paulina's wealth.
Paulina was created with Jackée Harry in mind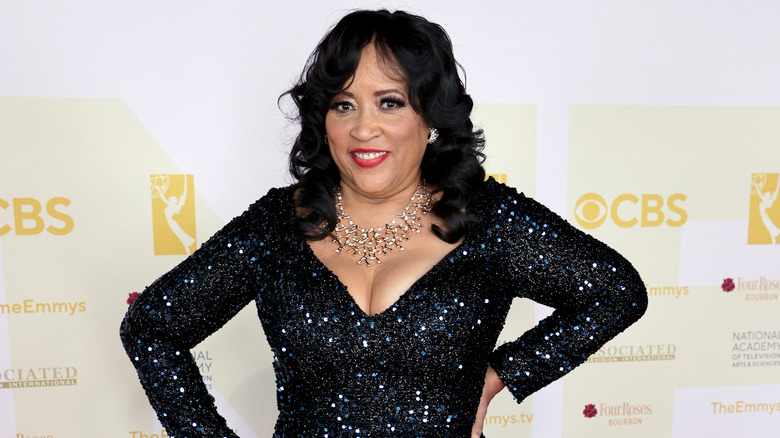 Kevin Winter/Getty Images
Jackée Harry previously admitted that she was intrigued by the role of Paulina Price on "Days of Our Lives," especially since the character was created for her to portray. "The show's head writer Ron Carlivati had a character in mind. He and co-executive producer Albert Alarr asked me if I wanted to play it," Harry explained to TV Insider. "That's really what you want as an actor — someone to create a character just for you. The idea of it being [ongoing] appealed to me," she added.
During an interview that was posted to the soap opera's official YouTube channel, Harry admitted that she was excited to join the sudser and help give the show more diversity. Harry explained that she joined "Another World" because of the Black storylines, which is another reason the role of Paulina appealed to her so much. "So getting on "Days," which was another big storyline coming up for people of color and African Americans, it was lovely. I had to up my game because it has changed. It used to be a little more formula on "Another World," but I got here, and they're working hard," she said (via Soaps Spoilers).
Since joining the cast, Harry has been knocking it out of the park as Paulina, and fans have grown to love the wild and spunky character's presence in Salem.