Megan Fox Unleashes Biting Comeback To Latest Social Media Critic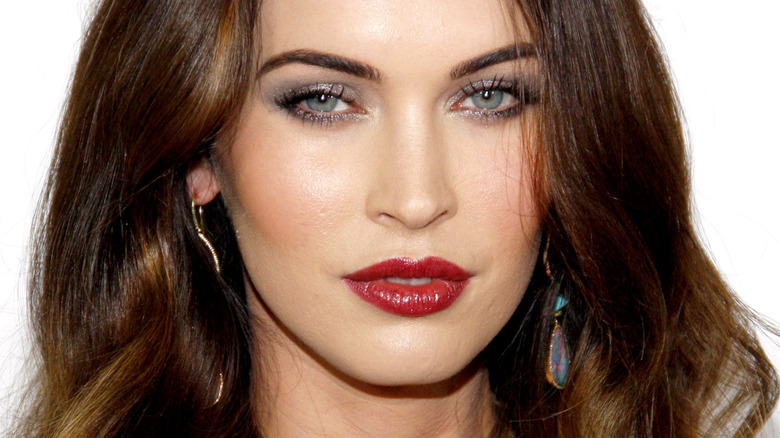 Tinseltown/Shutterstock
Move over Heidi Klum — Megan Fox is in the running for the next Queen of Halloween! Fox and her boyfriend Machine Gun Kelly sported not just one, but three looks in 2022 for Halloween. Costume number one saw Fox and Kelly dressed up as Pamela Anderson and Tommy Lee. Fox shared a series of pictures on Instagram of the two recreating poses of the famous '90s couple. "But are these even costumes," Fox captioned the post.
Fox and MGK's next look was quite controversial and they both received a lot of backlash from fans. Fox shared an Instagram post of her dressed in a dominatrix-like outfit being led by a chain by Kelly, who wore a priest's robe. In a video within the post, she is shown kneeling down while the rapper placed a communion wafer in her mouth. "On Sundays we take communion," Fox wrote. "Disrespectful on so many levels. Disappointed," a fan commented. "I am a Muslim, but will defend the Christian religion. No one has the right o make fun of anyone's religion," another wrote. 
The couple's final Halloween look created even more buzz, but for an entirely different reason.
Megan Fox responds to a fan who questioned her grooming habits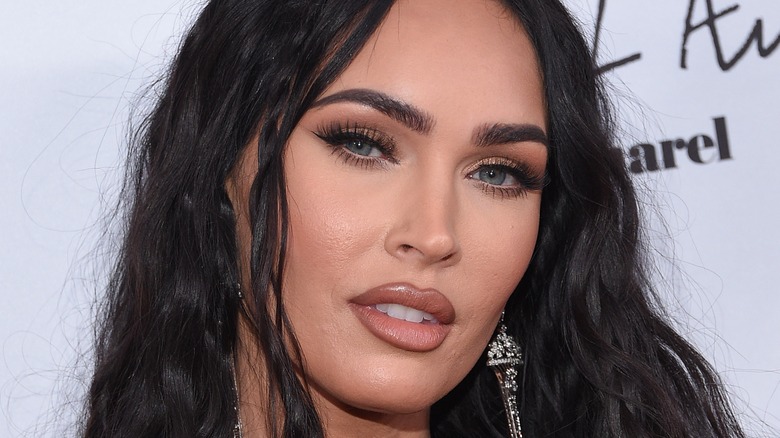 DFree/Shutterstock
Although Halloween 2022 is over, it appears Megan Fox can't get enough of the spooky holiday. In November 2022, Fox took to Instagram to share a post showing her and Machine Gun Kelly dressed as elves. Fox wore a white skirt with a slit that ran almost to her waist, exposing a tattoo on her inner thigh. One follower mistook the tattoo for body hair and commented (via Page Six), "All that money and she can't buy a razor. She's now off my 'list.'" Fox was ready with a scathing reply, writing, "Are you mistakenly referring to my tattoo? Either way I'm devastated to be off your list. Was hoping you'd wife me."
Fans were quick to defend the "Jennifer's Body" star. "It's a tattoo, why you zooming in so much!" one person commented. "the amount of people judging her appearance rn is really disturbing. jesus didn't we learn better in kindergarten?" another wrote. However, many people were also fooled into thinking the tattoo was Fox's hair. "The BUSH !!!!!" one Instagram user replied. "Wait am I the only one noticing Megan fox has a bush!? Do I need to grow a bush now bc Megan fox has one!?" another person wrote. 
Fox may just have unwittingly started a new trend!