Jeff Bridges Gets Candid About Overcoming His Health Struggles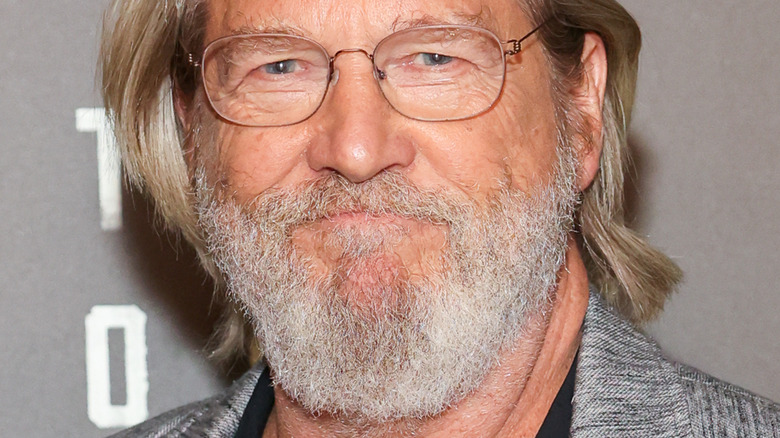 David M. Benett/Getty Images
Actor Jeff Bridges shocked fans in 2020 when he announced that he had been diagnosed with non-Hodgkins lymphoma. "As the Dude would say.. New S**T has come to light," Bridges tweeted. "I have been diagnosed with Lymphoma. Although it is a serious disease, I feel fortunate that I have a great team of doctors and the prognosis is good." He further explained that he had started treatment and planned to keep fans updated on his health.
Unfortunately for the Oscar-winning star, Bridges' health troubles temporarily worsened. In May, he revealed to People that he was "pretty close to dying" after he contracted COVID-19. The "Big Lebowski" actor explained that his immune system was weakened due to chemotherapy treatments, leaving him highly susceptible to the respiratory virus. "I was in surrender mode. I was ready to go. I was dancing with my mortality," he revealed.
Now, Bridges is further opening up about his cancer diagnosis and opening up about the depths of his health complications.
Jeff Bridges had to learn to walk again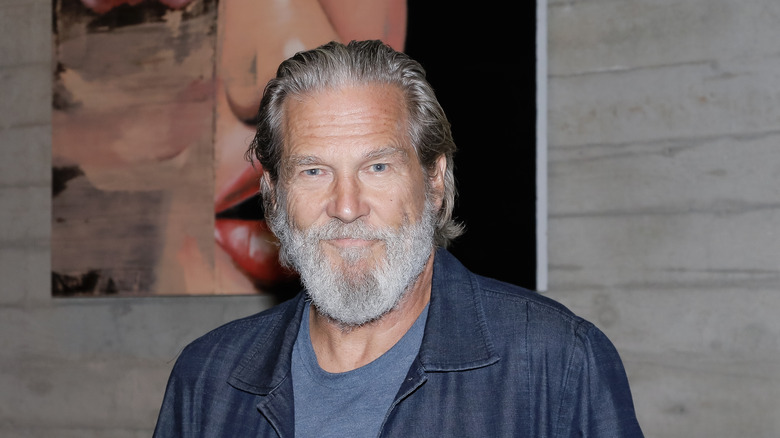 Tibrina Hobson/Getty Images
Following his cancer diagnosis and subsequent bout with COVID-19, Jeff Bridges is on the road to recovery. The actor spoke with Entertainment Tonight in June and revealed that he has been "feeling good ... Cancer-wise, yeah remission, and COVID, you know, that made my cancer look like nothing, that COVID," Bridges exclaimed. He went on to quip that COVID-19 nearly "wiped" him out, but emphasized that he is doing much better these days.
Now, Bridges has detailed the steps he took to regain his health. In an interview with The Independent, the "Hell or High Water" star revealed that he needed a trainer to help facilitate his rehabilitation. "The first goal was how long I can stand up," Bridges told the publication. He went on to reveal that he was temporarily unable to stand for longer than 45 seconds, until he obtained a trainer to help resolve the issue. Bridges added that his ultimate goal was to be able to walk his daughter, Haley, down the aisle. "Finally, one day I said, 'Maybe I can do it, you know?'" Bridges recalled. "And it turns out I not only got to walk her down the aisle, but I got to do the wedding dance. That was terrific."