Why Derek Jeter's Lavish New York Estate Is Going To Auction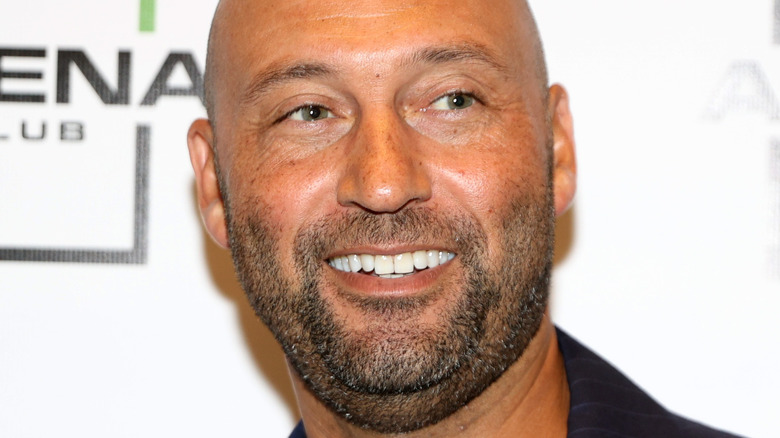 Shareif Ziyadat/Getty Images
The New York lakeside estate of Yankees legend and former Miami Marlins CEO Derek Jeter is going to auction. According to People, Jeter purchased the sprawling property in 2002 for just $425,000. Known as the Tiedemann Castle, the estate has a special connection to Jeter, as it was where his maternal grandfather spent his childhood after being adopted by the Tiedemann family — the home's original owners — in the 1950s. The property is located only 45 miles from Manhattan and consists of several homes featuring eight bedrooms, 12 bathrooms, and four kitchens. It also has a sprawling lawn with an infinity pool, lagoon, boat house, and "a replica of the Statue of Liberty overlooking the lake," among its many other interesting features.
After first listing the home in June 2018 for $14.75 million and failing to find a buyer, Jeter attempted to make the sale by dropping his asking price to $12.75 million in March 2021, according to Forbes. The lavish estate was on and off the market for months until November 2022, when the auction was announced. Let's take a closer look at why.
Derek Jeter's New York estate failed to garner interest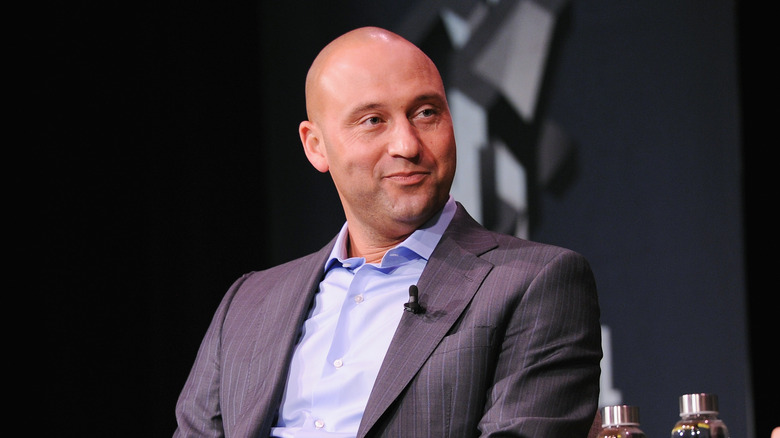 Craig Barritt/Getty Images
Derek Jeter's sprawling New York estate is going up for auction after more than four years on the market and no potential offers. Per Daily Mail, the 4-acre property will hit the auction block on December 15, 2022, with a minimum bid of just $6.5 million. The listing states that the house underwent a "meticulous 15-year extensive renovation with unparalleled attention to detail, taking it beyond its original grandeur." Paramount Realty USA will handle the auction, in partnership with the property's listing agent, Diane Mitchell of Wright Bros. Real Estate. In a statement, Mitchell said, "This is a truly special property in so many ways, which is why we feel that it is so appropriate to sell by private auction — let the buyer name their price."
The news of the property's auction comes just two months after news that Jeter's former mansion in Tampa Bay, otherwise known as "St. Jetersburg," will possibly be demolished. Per People, Jeter famously rented to exes Tom Brady and Gisele Bündchen, may soon be turned into a commercial space after its succeeding owners applied for a commercial demolition permit — though they have not yet finalized the application. Jeter sold the 30,000-square-foot estate, which boasts seven bedrooms, nine bathrooms, and a six-car garage, for a staggering $22.5 million in May 2021. It was reportedly the most impressive home to ever hit the market in Tampa Bay and was likewise the most expensive and largest property ever built in the area.