Emma Thompson Is Painfully Honest About What Life Was Like After Her Public Split From Kenneth Branagh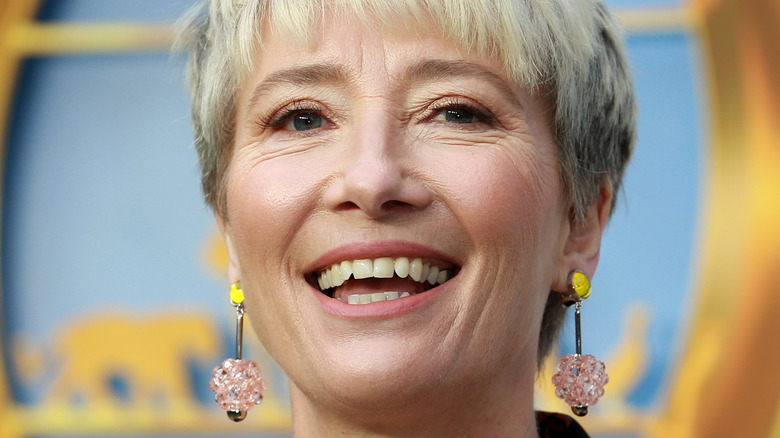 Fred Duval/Shutterstock
Some celebrity breakups are so monumental that people continue to talk about the fallout even decades after they occurred. Such is the case of Emma Thompson and Kenneth Branagh's divorce — which occurred in 1995, by the way. The beginning of the end came when Helena Bonham Carter was cast in "Frankenstein," a film that starred and was directed by Branagh. Carter and Branagh reportedly got together on the set of that film, while Branagh was still married to Thompson, according to InStyle. But they didn't confirm their relationship until years later (after the divorce). 
Now, Thompson and Carter have both insisted that there's no remaining bad blood between them. In 2013 Thompson told The Sunday Times that she and Carter are actually pretty similar, in that they're both, "slightly mad and a bit fashion-challenged. Perhaps that's why Ken loved us both. She's a wonderful woman, Helena."
That doesn't mean, of course, that Thompson was always this cool about it.
Emma Thompson said she was 'half alive'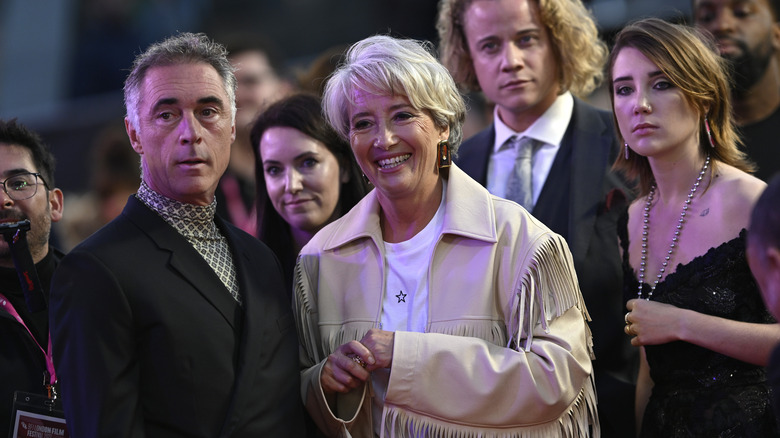 Gareth Cattermole/Getty Images
In her recent profile for The New Yorker, Emma Thompson admitted that learning of her then-husband Kenneth Branagh's affair was crushing. "I was utterly, utterly blind to the fact that he had relationships with other women on set," she said. "What I learned was how easy it is to be blinded by your own desire to deceive yourself." She continued, "I was half alive. Any sense of being a lovable or worthy person had gone completely." Now, before we all start crying, this story does have a happy ending. 
Right after her split from Branagh, Thompson was filming an adaptation of Jane Austen's "Sense and Sensibility," which is where she met her future husband, Greg Wise. In the movie, Wise plays the rake Mr. Willoughby, but in real life, he's the one who Thompson said picked up the pieces of her broken heart. They've now been together for 27 years and married for 19. 
This is the love story that was truly meant to be, as Thompson herself recalled on The Graham Norton Show in 2020 (via Entertainment Tonight), "Before he did the job, he went to see a friend of his who was a bit witchy and she said he would meet his future partner on the film." He initially thought the "witchy" friend was Kate Winslet, but then, according to Thompson, "Then things happened that probably shouldn't have happened, and it's been 25 years in May."