The Truth About Emma Thompson's Marriage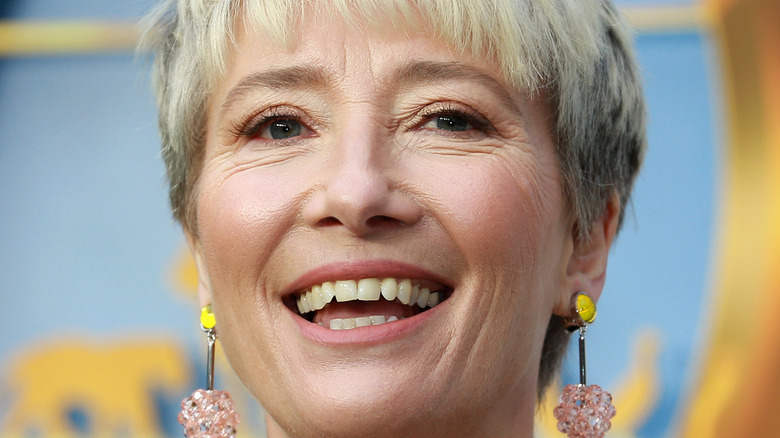 Shutterstock
Emma Thompson's marriage to husband Greg Wise is one of Hollywood's most long-lasting relationships. Just like Tom Hanks and Rita Wilson, Kevin Bacon and Kyra Sedgwick, and a handful of other celebrity couples, the pair have been together for over 25 years. They met on the set of "Sense and Sensibility" in 1995 while she was still married to actor-director Kenneth Branagh. Soon after she announced her split from Branagh after six years of marriage amid rumors he had an affair with Helena Bonham Carter, Thompson and Wise starting dating — and they quickly realized that were meant to be.
In 2020, the "Love Actually" actor explained why she and Wise's stars were aligned right from the start, according to a friend with a pretty good prediction. During an interview on "The Graham Norton Show," Thompson said that before landing his breakout role on "Sense and Sensibility," Wise "went to see a friend of his who was a bit witchy and she said he would meet his future partner on the film," per "Today." She was right...
Keep scrolling to find out the truth about Thompson and Wise's marriage, how her good friend and their "Sense and Sensibility" co-star Kate Winslet almost got in the way of their epic love story, and how the two "hold on through the bad bits."
Greg Wise and Emma Thompson were destined to be together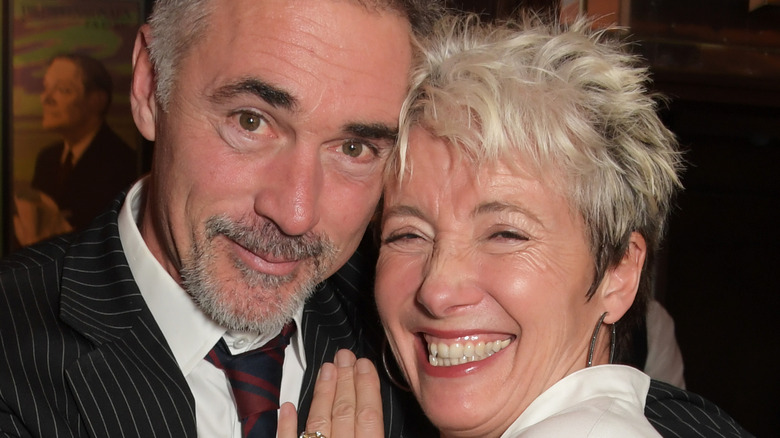 David M. Benett/Getty Images
Emma Thompson's husband Greg Wise knew he was going to meet his true love while filming "Sense and Sensibility"... he just didn't suspect it was going to be her. Instead, he thought his soulmate might be Kate Winslet, so he asked her out on a date to see if his "witchy" friend's prediction was right. "He took her to Glastonbury, and she was so bored, and he thought, 'This isn't going to work, who can it be?'" said Thompson (per "Today"), who was married to Kenneth Branagh at the time. "Then things happened that probably shouldn't have happened, and it's been 25 years in May."
Wise also opened up about the story to Express in 2018, revealing Winslet was the one who pointed out that he and Thompson were "right for each other."
Thompson and Wise ended up getting married eight years later — and have been together ever since. But despite their successful marriage (they also share a daughter, Gaia), Thompson has made it clear it's not always easy. "You've just got to hold on through the bad bits," she said (per Now to Love), "and if you get through to the other side it's always better. I think people in long, happy marriages tell a lot of fibs, like, 'Yes, it's been marvelous,' whereas I say, 'No, sometimes it's been awful.' I hope it carries on, but we don't know. We're very clear. We say, 'Well, this is nice, isn't it?' We don't take anything for granted."