Here's How Much Emma Thompson Is Really Worth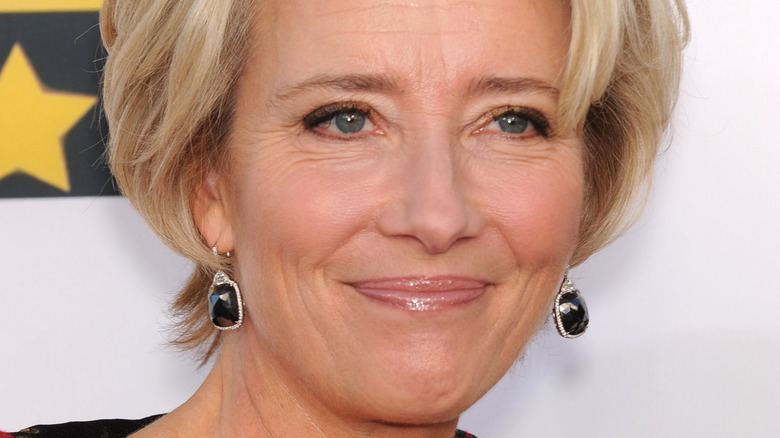 Shutterstock
If you were asked to name your favorite movie featuring Emma Thompson — one of the most notable Emmas in Hollywood — you might have trouble choosing just one. That's because, over the course of her lengthy career, she's had more than just a few notable roles. Just check out "The Remains of the Day," "Sense and Sensibility," "Much Ado About Nothing," or "Love Actually," not to mention her work in a handful of the "Harry Potter" films. Obviously, the British star is a massive success, and she likes to use what she has in the bank to help others succeed as well.
In November 2020, a "political support fund for women" ... [was] launched with the financial backing of ... Thompson," according to The Guardian. The purpose of the fund is to help women who face "multiple barriers," including financial ones, get into politics. "Our political system was built for men who — generally — had women to do everything else for them — caring for the elderly and the infirm, sustaining the domestic environment and all the endless and unpaid work that that entails," the star explained, per the outlet. Thompson put up $70,000 "to kickstart the first round." 
While she can definitely afford to offer up that kind of funding, Thompson has also faced a legal situation that cost her a rather sizable amount of money. Read on for more.
Emma Thompson lost a small fortune in a legal battle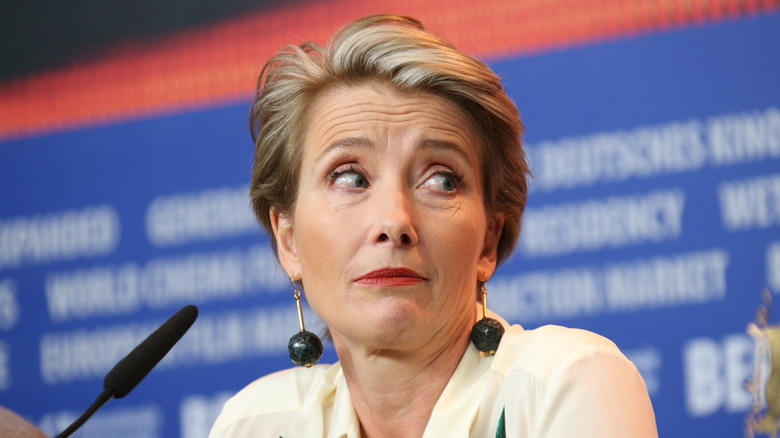 Shutterstock
Emma Thompson is not only a respected actor, but she's also a writer and producer. While that's brought her an enviable amount of success, it's also brought her legal issues. For instance, in 2012, Thompson was sued by "another writer who penned a script about a love triangle involving art critic John Ruskin, his teenage wife Effie Gray, and pre-Raphaelite painter John Everett Millais," according to The Hollywood Reporter. Eve Pomerance claimed that Thompson's story — which became the film "Effie Gray" — infringed on "two [copyrighted] screenplays, 'The King of the Golden River' and 'The Secret Trials of Effie Gray,' both concerning the same subject matter as the one that Thompson wrote." While the star won the suit, it was just one legal battle involving the movie.
Thompson also went up against playwright Gregory Murphy who claimed that she "had copied his stage play 'The Countess' and a later script for a movie version" of the "Effie Gray" story, per the Daily Mail. The two had even met up to possibly work together, but "negotiations broke down over when the money would be paid." While Thompson won when it came to the issue of plagiarism, in 2015, Murphy "managed to get part of the costs ruling overturned," and Thompson and her team had "to pay a big chunk of the bill" — a whopping £325,000 (around $460,000).
Fortunately for Thompson, she could afford it. According to Celebrity Net Worth, she is worth $50 million today.