The Real Reason Emma Thompson Will Never Get Plastic Surgery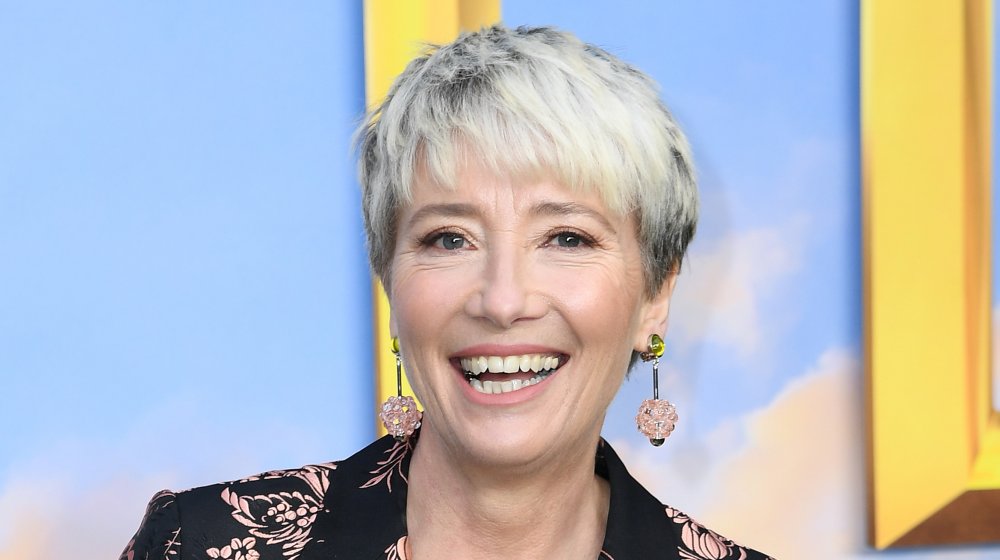 Gareth Cattermole/Getty Images
From Emma Roberts to Emma Watson, Hollywood is filled with leading ladies who all share the same first name. Among the pack, there is one actress who surpasses all of them with her longevity and prestige in the industry: Dame Emma Thompson. With her illustrious acting career (which has spanned multiple decades) the Sense and Sensibility star is instantly recognizable.
Per the New York Times, Thompson "grew up in an acting family," her father the creator and performer of a children's show, and her mother a Scottish actress. The future Love, Actually star then attended Cambridge University, where she was even a member of the Cambridge Footlights, a drama club at the prestigious school. Throughout her career, she's won an Oscar, been nominated for awards, and dated fellow A-listers such as Hugh Laurie.
Throughout it all, Thompson has played by her own rules, and yet, as the New York Times revealed in an interview with the 60-year-old actress in 2019, she's found herself in a midlife crisis. "The denial of aging is unhealthy," she told the outlet. "There's lots of these roles that are in fact imposed on you by society ... then you suddenly go — am I any of those things? And if I'm not, who am I?" While she could easily follow suit like so many of her Tinseltown peers and elect to go under the knife, the Harry Potter actress scoffs at the idea. Here's the real reason Emma Thompson will never get plastic surgery.
Emma Thompson doesn't think plastic surgery is "normal"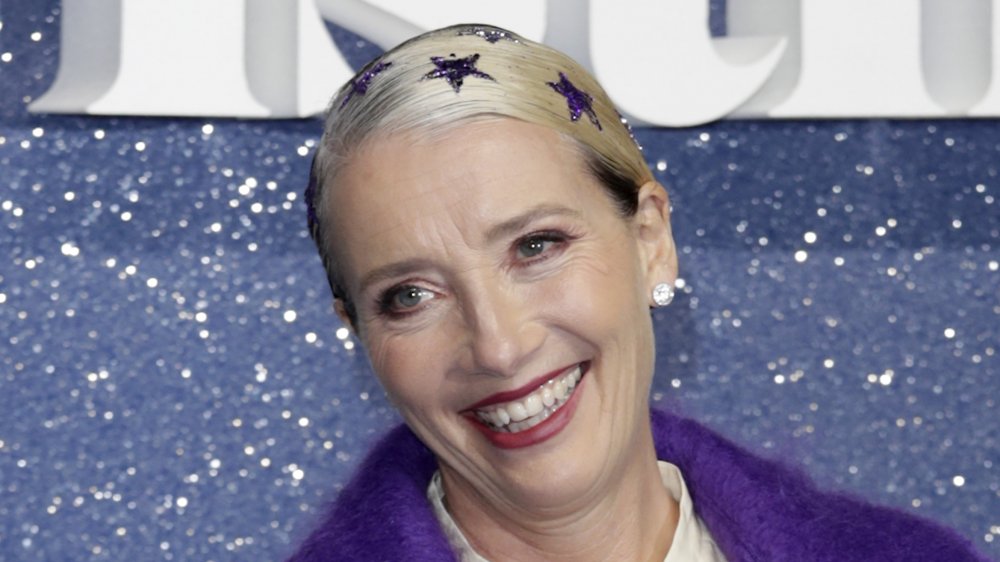 John Phillips/Getty Images
While Hollywood is filled with stars who have elected to go under the knife (and others who have unsuccessfully denied rumors), Emma Thompson feels the obsession with plastic surgery has gotten "psychotic."
In an interview with Hello magazine, the Saving Mr. Banks star spoke very candidly about her opinions on something she views as an unhealthy fixation. "It's mad. It's not a normal thing to do, and the culture that we've created that says it's normal, is not normal," she dished, adding that it's "chronically unhealthy and there's this very serious side to all of that because we're going to end up with this sort of 'super-culture' that's going to suggest to young people, girls and boys, that this looks normal."
Some of what Thompson is saying may, in fact, be true. With all the scary psychological effects that happen as a result of using social media and the current rise of plastic surgery procedures inspired by Instagram, perhaps the British-born actress has a point. What's more, her carefree lifestyle is one that others are jealous of. As Nisha Ganatra, director of Thompson's flick Late Night, told the New York Times, she's envious of the actress' ability "to live her life with such brilliance and grace," adding that she stays "present and humble." As Ganatra summed it up for the outlet, "I asked her, 'What's it like to have all the answers?' She just laughed and said, 'I don't.' But she does."