Why Sheryl Crow's First Album Was Never Released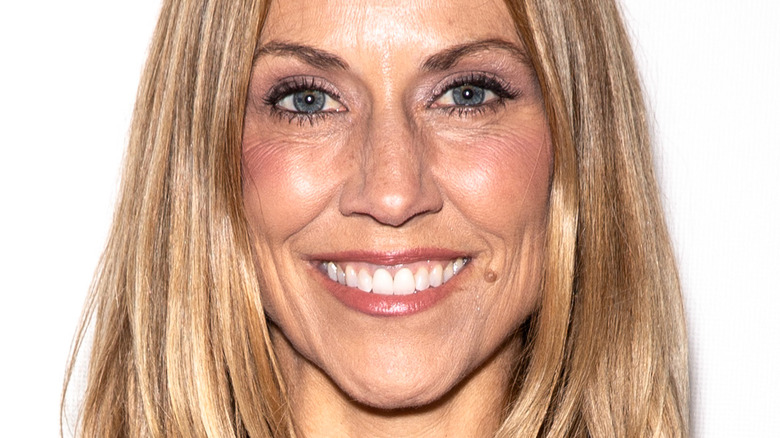 Ron Adar/Shutterstock
Sheryl Crow's talent and musical journey has continuously taken her to new heights and allowed her to establish herself as one of the most successful women in music. With nine Grammy Awards and over 50 million albums sold worldwide, the "All I Wanna Do" hitmaker has enjoyed quite the success. With that being said, just because we're used to seeing Crow at the forefront of her performances, doesn't mean she didn't start out in the background.
Before topping the charts and winning countless trophies for her mantelpiece, Crow was a backup singer for both Rod Stewart and Michael Jackson, per Biography. During a 2017 televised interview on "Today," Crow revealed she would perform a duet of "I Just Can't Stop Loving You" with Jackson each night on the "Bad" tour, expressing it was an "amazing" experience to be a part of. Six months before bagging the job, Crow revealed she was actually "a school teacher in St. Louis." In the same interview, fans also found out that Crow once sang the jingle to a McDonald's advert in the '80s, admitting that she "made more money from that 45-minute job than she did" while teaching.
Before she knew it, Crow would be on her way to releasing her own albums. However, there were a few false starts.
Sheryl Crow attempted first album was 'too produced' and 'slick'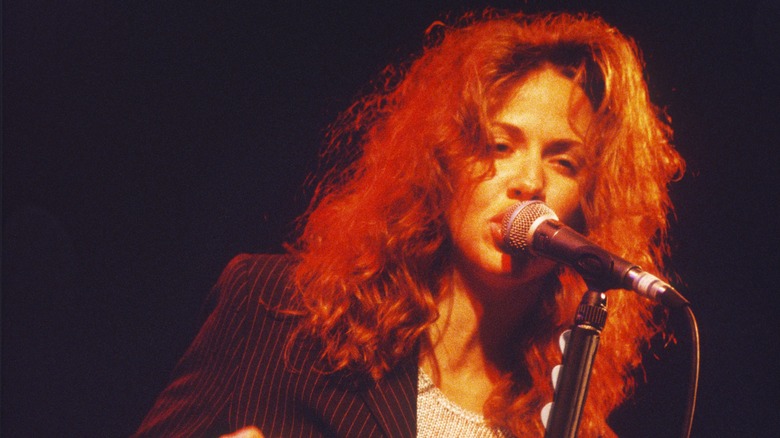 Gie Knaeps/Getty Images
After touring the world as a backup singer, Sheryl Crow signed a record deal with A&M in 1991 and had plans of releasing her debut studio album shortly after. As noted by SoundBoard, the "If It Makes You Happy" hitmaker was supposed to release a self-titled record in 1992 that ultimately got scrapped. The outlet noted that it was supposed to be released on September 22 of that year and that her label had already prepared a press folder and a promotional tape for DJs to start playing. During a 2009 interview with Reuters, it was said that Crow and her label mutually agreed that the shelved album was not worth being put out and chose to start fresh on another. As previously reported by The Scottish Sun, the singer was quoted to have said the project was "too produced" and "slick."
The unreleased songs didn't all go to waste, however. Canadian superstar Celine Dion recorded "Love You Blind" for the B-side to her single "If You Asked Me To," per WhoSampled. On what was supposed to have been Crow's album opener, her song "All Kinds of People," was later recorded by Tina Turner for her 1995 "Wildest Dreams" album.
Even though Crow's album never hit shelves, promotional copies of the album on a cassette tape can be found for sale on Discogs.
Sheryl Crow's first proper debut album was a smash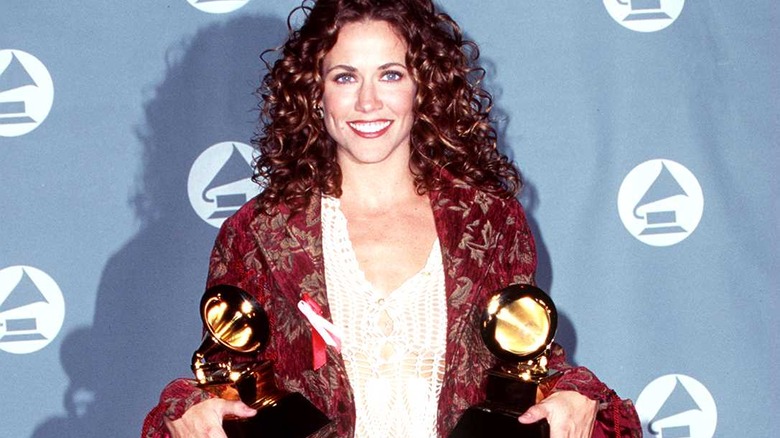 Tammie Arroyo/Getty Images
Sheryl Crow's self-titled album may have never seen the light of day, but that doesn't mean it was the end of her recording career. In fact, it was the complete opposite. In 1994, she released what is considered her official debut, "Tuesday Night Music Club," which took Crow to superstardom. Peaking at No. 3 on the U.S. Billboard 200, the album would spend 100 whopping weeks on the chart and be certified 7x platinum by RIAA for selling over 7 million copies in the U.S. alone. The LP contained the hit singles "Strong Enough" and "All I Wanna Do," the latter securing Crow Grammy Awards for Record of the Year and Best Female Pop Vocal Performance as well as Best New Artist the following year.
As noted by Reuters, "Tuesday Night Music Club," is Crow's best-selling album to date but was initially a slow-burner because listeners were unaware of who she was at first. However, after hitting the road and performing every night, she soon built up a loyal fanbase. "I look back on it and those days seem extremely precious to me now," she told the outlet in 2009. "There was an earthiness and a realness to it, of going out and playing the music for the experience of it, and building a fan base from nothing."