Celine Dion Has A History Of Health Problems Involving Her Iconic Voice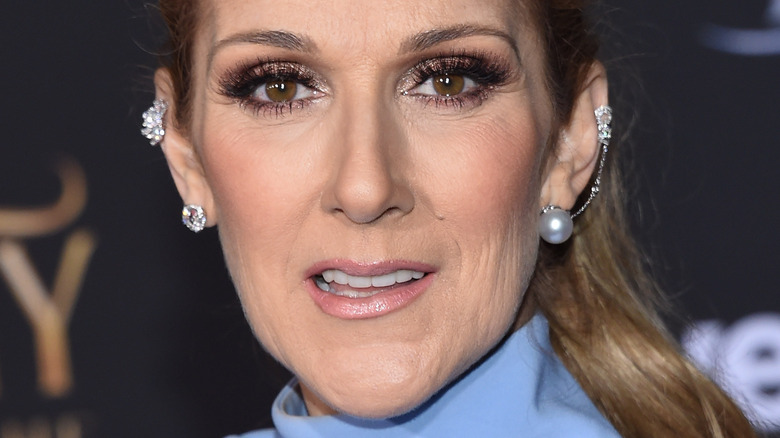 DFree/Shutterstock
Celine Dion has been struggling with her health in recent years. In October 2021, the legendary songstress announced the postponement of her Las Vegas residency after having "severe and persistent muscle spasms" that were preventing her from performing. She planned to return in March, but ultimately cancelled the remaining shows of her world tour as she continued to recover from her condition. "I was really hoping that I'd be good to go by now," she said in a statement posted to Instagram. "But I suppose I just have to be more patient and follow the regimen that my doctors are prescribing." She added, "I'll be so glad to get back to full health, as well as all of us getting past this pandemic, and I can't wait to be back on stage again."
Her sister, Claudette Dion, shed light on her ongoing battle and told the media that it had nothing to do with her golden voice. "I don't believe so, no," Claudette said, as quoted by ABC News. "She shared with me that the stage had a steep incline when she was performing, [and] that would cause problems to her muscles, legs, and feet." She added, "When it comes to her muscles, I know she had to do exercises and stay in shape every day. She always gives 110 percent." But, while Celine's current condition does not affect her ability to sing, the Grammy award-winner has struggled with health problems concerning her iconic voice in the past. Per People, she even had to undergo surgery for a medical condition she developed in 2018. 
Celine Dion had vocal cord inflammation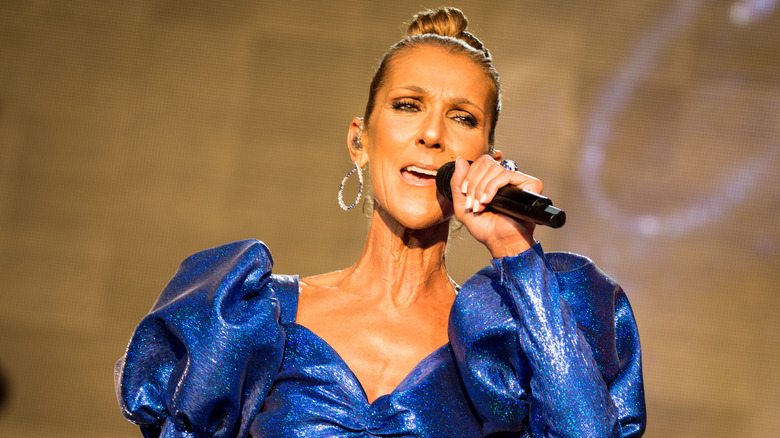 Tom Rose/Shutterstock
In February 2012, Celine Dion had to cancel several scheduled shows in Las Vegas after she was diagnosed with "a weakness in her right vocal cord, secondary to a viral illness," according to The Hollywood Reporter. The songstress reportedly flew to Los Angeles for a check-up after experiencing problems with her voice while doing a soundcheck. "I had no control of my voice whatsoever," she recalled. "We thought that after a few days rest I would improve, but it wasn't getting any better. ... I guess it was worse than I thought." Dion's doctor, UCLA's Gerald Berke, identified the problem and prescribed six to eight weeks of vocal rest. "He assured me that with the amount of rest he prescribed, I would be back to 100 percent," said Dion. "Obviously, this is the worst thing for a singer, not being able to do your shows. I feel worse knowing that I'm disappointing my fans."
Just a few weeks after her announcement, however, Dion announced that she had recovered and was returning on stage to perform again starting July 2012. The "My Heart Will Go On" singer posted a message on her official website thanking her fans for their thoughts and unwavering support. "During this recovery period, so many fans, many of whom were inconvenienced by the cancelled shows, have posted kind words of encouragement on my website," she said (via E! Online). "I'm so grateful for their thoughts and their support...more than they'll ever know."
Celine Dion underwent a surgical procedure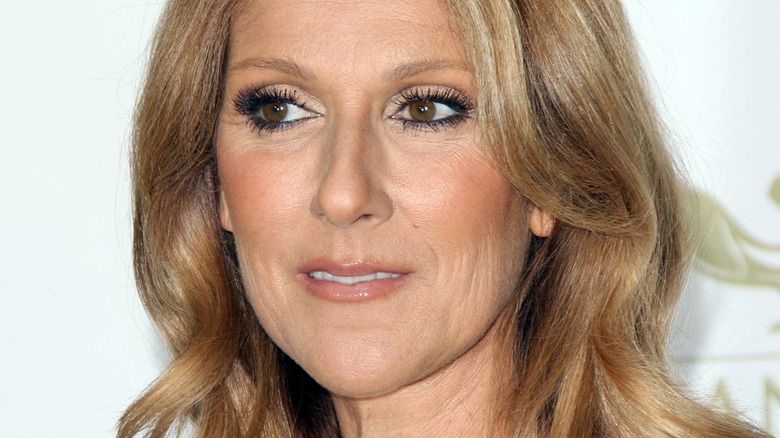 s_bukley/Shutterstock
Six years after she had a vocal cord inflammation, Celine Dion underwent a minimally invasive medical procedure for another health issue involving her legendary voice. According to a press release, the singer had a condition in her middle ear known as the Patulous Eustachian tube, "which causes hearing irregularities" and makes it "extremely difficult" for her to sing. "She has been experiencing this condition for the past 12-18 months but it has been successfully treated with various ear drop medications," the statement read. "During the past couple of weeks these medications have no longer been working to treat the condition, so she will undergo a minimally invasive surgical procedure to correct the problem."
The procedure prompted Dion to cancel another round of shows in Las Vegas that year; but just two months later, she was back and better than ever. Per People, Dion returned to the stage at The Colosseum at Caesars Palace in May 2018, and was met with a standing ovation. Addressing the crowd, she said, "I'm extremely happy to be back. The stage is kind of my home away from home and I have to admit I can barely stand on my feet tonight as I am a little bit nervous."
Back in 2012, Dion told Today that no matter what happens with her voice — even if she never gets to sing again — she would be alright. "Don't get me wrong. I love what I do. But I don't hold on to that," she said. "When you have children (she has three with her late husband Rene Angelil), you have accomplished a lot."