Here's Why NSYNC Really Broke Up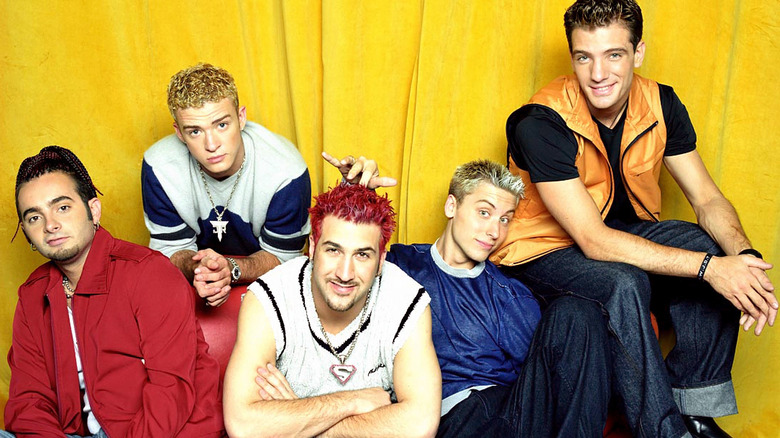 Bob Berg/Getty Images
Long before One Direction was ever a blip on the radar, NSYNC soundtracked the '90s and early '00s with hits like "This I Promise You," "It's Gonna Be Me," and "Bye, Bye, Bye." During their seven-year run, JC Chasez, Chris Kirkpatrick, Joey Fatone, Lance Bass, and Justin Timberlake combined buttery smooth vocals with energetic dancing to dominate the pop charts, snag multiple awards (although they never managed to win a Grammy) and become a lasting fixture in pop culture. And, while the group definitely received a boost from frontman Timberlake's obvious star power and stage presence — along with the attention garnered from his high profile relationship with Britney Spears — each member brought something unique to the group. 
Of course, NSYNC's friendly rivalry with fellow boy banders the Backstreet Boys also helped bolster interest. To this day, fans of each respective group are passionate about which boy band reigned supreme. However, the Backstreet Boys have sold more albums than NSYNC, which is likely due to the fact that they came out a few years earlier and have remained active on-and-off ever since. Unfortunately, NSYNC split in 2002, shattering the hearts of fans everywhere. Unlike many other groups to have come before them, NSYNC has never officially gotten back together. And, judging from the timeline of events, it appears that their breakup was inevitable. 
Justin Timberlake went solo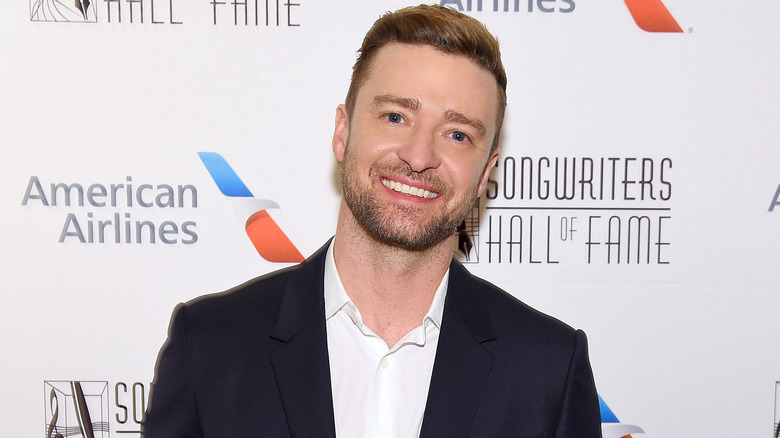 Larry Busacca/Getty Images
Justin Timberlake was the most visible, most pushed, and ultimately, most popular member of the band. And in 2002, the same year NSYNC announced that they'd be taking a "temporary" hiatus following their highly successful Pop Odyssey tour, Timberlake leveraged his position as the group's frontman to announce a solo album. Prior to Timberlake's foray into solo stardom, he addressed rumors that asserted his solo efforts would mark the end of NSYNC. "There's no reason my solo career and NSYNC can't coexist in the same universe," Timberlake shared with the New York Post ahead of the release of his first album, "Justified." 
However, according to Timberlake's band members, his solo efforts ultimately torpedoed NSYNC's future. During a 2018 interview with HuffPost, Joey Fatone spoke of NYSNC's demise. "It was, 'OK, after [Justin] does his thing, blah, blah, blah, we'll get back together and move forward and do what we got to do," said Fatone. "And then it was like, nope. The record company wanted to push Justin, I guess, is what it was. He got bigger and bigger." A decade earlier, Lance Bass shared in his memoir, "Out of Sync," that Timberlake ultimately decided to end the group. "We're definitely broken up. It's not a hiatus. Justin made it clear that he wouldn't be interested in discussing another album any time soon," wrote Bass. 
Will NSYNC ever get back together?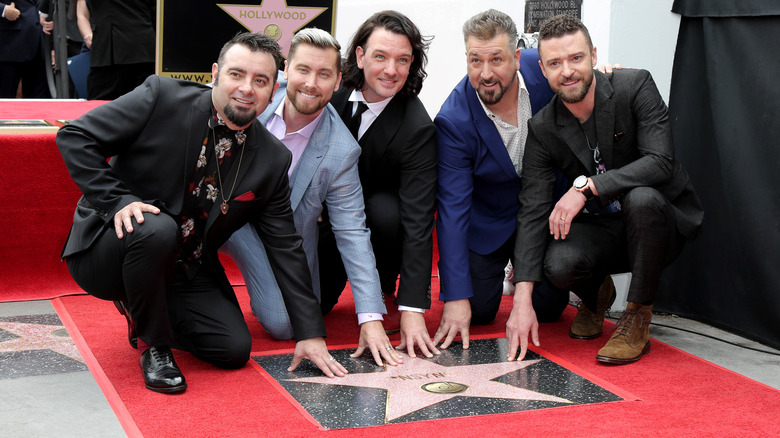 Kathy Hutchins/Shutterstock
Many reporters (and fans) alike have floated the idea of NSYNC getting back together. Over the years, some group members have waffled over the possibility of the group reuniting. Joey Fatone considered the idea after he and his NSYNC band members (sans Justin Timberlake) joined Ariana Grande on stage during her 2019 Coachella set. "When we did the Coachella one, I mean, there's talks about possibly toying with the idea," Fatone told Entertainment Tonight. "But we really don't know. I'm only one [member]. There's others." '
During that same interview, Fatone shared that Timberlake doesn't want to do a reunion. In 2021, the "Senorita" singer didn't seem open to the idea. "I don't have a crystal ball for what will happen with the music industry in the months, or years, to come," Timberlake shared with Radio Times. "That's something that weighs on my mind in a heavy way. We will have to see what happens in terms of live music and I appreciate the question, but my focus right now is on Palmer" (via Mirror UK).
Despite never giving their fans (thus far) a full-fledged reunion, NSYNC has at least performed together on a number of occasions, including their 2003 Grammy Awards BeeGees tribute performance medley, and their 2013 surprise MTV VMA Vanguard Award performance. In 2018, NSYNC also reunited to receive their star on the Hollywood Walk of Fame.