Why Morena Baccarin Didn't Like Kissing Ryan Reynolds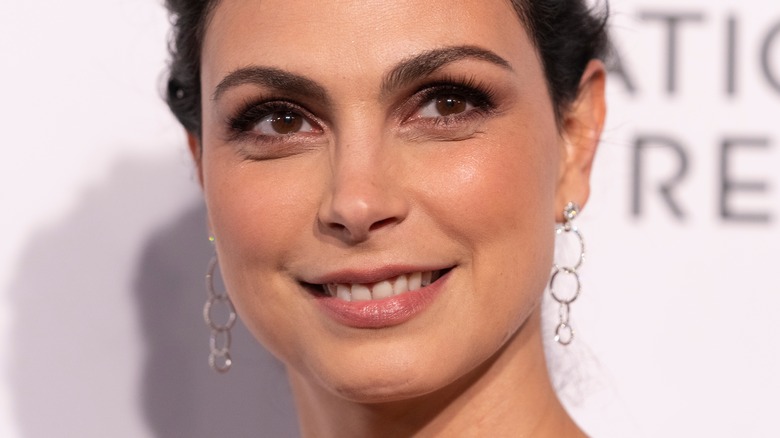 lev radin/Shutterstock
Ryan Reynolds' Wade Wilson and Morena Baccarin's Vanessa Carlysle aren't what you would call the picture-perfect couple in "Deadpool," but the two sure managed to make every viewer think otherwise. Their chemistry was off the charts, and according to Reynolds, they made it work because they were already friends to begin with.
"We were very lucky from the get-go. We knew each other before, it takes a very unique person like Morena to play this role, you have to be able to go toe to toe with a guy who is a mentally unhinged mercenary, she does it so beautifully and we knew the first time she did that scene with me in the bar we were so right," he shared with Desde Hollywood. A producer on the film also said they had an unparalleled dynamic right from their very first screen test. "When Morena came in you could instantly feel the sexual chemistry between the two of them," they said (via Express). "Not only was it sexual chemistry but there was actually comedic chemistry too."
Despite the two actors being total professionals, Baccarin did admit that there was one thing she didn't love about working with Reynolds on "Deadpool," and that's kissing him.
Morena Baccarin said kissing Ryan Reynolds was like kissing a 'giant latex condom'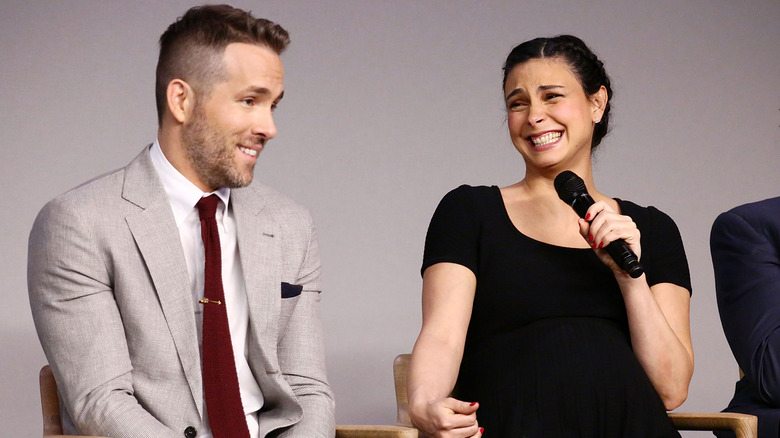 Astrid Stawiarz/Getty Images
Kissing superheroes is no fun, at least according to Morena Baccarin. The "Homeland" actor admitted that while working with Ryan Reynolds on "Deadpool" was a dream, snogging him was a challenge since the actor had to wear a full bodysuit most of the time.
"I keep saying that kissing him in that mask is like kissing a giant latex condom," she told People. "It basically just smells like rubber the entire time." Baccarin also got to kiss Reynolds with his "ugly" face on and confessed that she was apprehensive about it at first. "I'm not going to lie to you looking at that thing was crazy, and the first time I saw it I said, 'I got to kiss that?'" she quipped (via Desde Hollywood). "There was red stuff coming out but it was all very alive, it was oozing. But that's what was beautiful about them that they're going to make it."
Baccarin also said Reynolds' mask made it extra difficult to convey emotions. "He was a trooper. I feel like, when I looked at his face, it was harder to connect with him, with the person," she recalled. "And then when it was just him... I just felt like I could actually see his eyes. So it's a little challenging to act with the mask, essentially. But he's still him, and I think he must feel the difference of how people react to him."
Morena Baccarin on her steamy scenes with Ryan Reynolds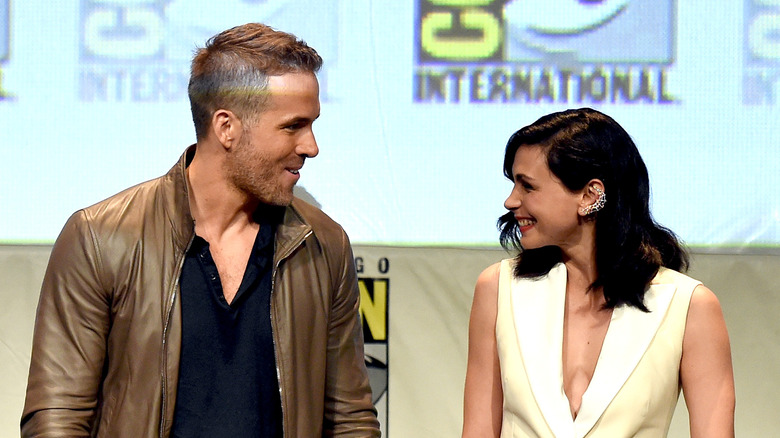 Kevin Winter/Getty Images
Aside from the kissing scenes, Morena Baccarin admitted that the love scenes were even more challenging to shoot. In an interview on "Live! with Kelly and Michael," she joked that the experience was "terrible. It was really painful, guys. I mean, the guy is just so ugly. He's gross... mean guy, no sense of humor." But she went on to share that she felt self-conscious, especially since she had just given birth then. "I was a little intimidated, I'd had a child... as a woman, you feel more judged, I think, than the guys do in this kind of scenario. The good news is Reynolds was incredible supportive and made sure that there was no awkwardness." 
"[T]here's a lot of laughing. And that stuff is always uncomfortable," she told Collider. "But, we made the best of it and by the end of the day you're like 'okay, where do you want me, how do you-?' you're like spreading your legs and you're like whatever, it's just, you get so used to each other."
It wasn't really surprising that Baccarin shared how much she enjoyed working with Reynolds. "This guy works so, so hard, and is so smart about the choices that he's making," she told HuffPost. "It was a total joy! It was just the best movie experience I've had. It was so intoxicating being around him."