Lil Pump Arrested After Calling Cops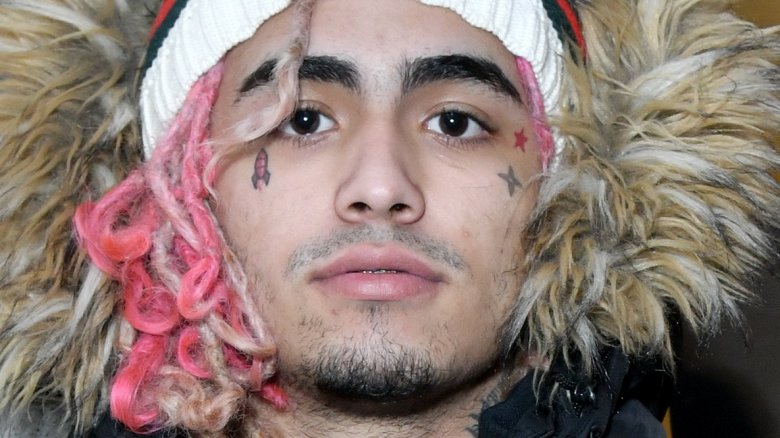 Getty Images
The 17-year-old rapper was taken into police custody.
TMZ reports that Lil Pump, whose real name is Gazzy Garcia, was arrested by police at his apartment in San Fernando Valley, Calif. on Wednesday, Feb. 14, 2018. Prior to his arrest, Pump's manager reportedly called the cops, recounting his client's story that three men had attempted to enter his home around 4 p.m., shooting a gun at the door.
However, Pump's account of what happened didn't exactly line up with evidence authorities found at the scene. While there was a bullet hole in the door, the bullet reportedly appeared to have been fired from inside the house rather than outside of it. According to TMZ, police also took notice that Pump had been smoking marijuana.
After leaving, cops reportedly returned to Pump's home later that day with a search warrant. They allegedly found a handgun in the bushes near Pump's home. While the gun reportedly wasn't loaded, police apparently found ammo in the home, along with marijuana. Pump was arrested for firing a weapon in a residence.
In addition to the charges against Pump, his mother is reportedly under investigation for potentially endangering a minor, as Pump had been home alone at the time of the incident.
TMZ notes that Pump maintains that three men had been trying to enter his home. He claimed that he'd fired because he was afraid, and he reportedly thinks that he may have shot one of the men. According to the gossip rag, there may be surveillance footage that shows men attempting to get inside Pump's home.
People reports that, following his arrest, Pump was held at the Sylmar Juvenile Hall in Los Angeles. He's since been released and is on house arrest, according to The Blast. He reportedly has to wear an ankle monitor.
Surprisingly, Pump didn't seem too concerned with recent events when TMZ caught up with him on Thursday, Feb. 15. "We got rich lawyers," he told TMZ's camera guy. "The best lawyers in the planet."