How Many Kids Does Andy Cohen Have?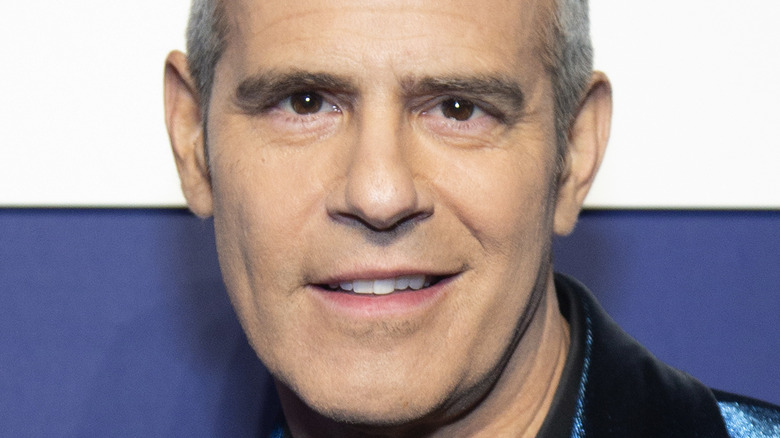 Santiago Felipe/Getty Images
Television host Andy Cohen is known to audiences primarily for his work on Bravo, and he can be one to stir up some controversy with the celebrities he encounters. Despite his sometimes polarizing public persona, Cohen has remained open about his personal life too.
As Cohen discussed with Oprah Daily, he is openly gay. He is also a father, having welcomed his first child, a son named Benjamin, through surrogacy in 2019, as reported on by People. Discussing how he expected to be as a father upon Benjamin's birth, Andy shared with People, "I think I will be [a] strict [dad], but I have a sense of what to get hysterical about and what to let slide. I don't want to be a helicopter dad. I don't want to stress him out. I don't want to stress myself out."
It seems that Andy has enjoyed fatherhood enough that he has chosen to have more than one child, and he explained that he was in the process of trying for a second child in August 2021, per E! News.
Andy Cohen welcomed his second child in 2022
Andy Cohen welcomed a daughter named Lucy Eve Cohen in April 2022, as he announced on his Instagram account at the time. He later introduced Lucy to his "Watch What Happens Live with Andy Cohen" audience a few weeks after her birth, reported People. Andy was also quoted by People as having said of Lucy's birth, "As I held Lucy in the hospital, just she and I, late into her first night, I was so moved by all of your love and support. I want you to know that your virtual cheerleading of my starting a family on my own has lifted me up when I most needed it."
Andy even brought Lucy along with him to BravoCon 2022, as shared by Bravo itself. He has also shared videos of her on his Instagram account, including one in which she can be seen sporting a hairstyle similar to that of the cartoon character Pebbles Flintstone.
Andy Cohen isn't planning to have a third child yet
In October 2022, Andy Cohen shared that he is not yet planning to have a third child, telling E! News, "I mean, I'm good right now. Don't freak me out."
At the same time, Cohen has shared that he does have embryos remaining from the process of conceiving his two children, even commenting in reference to his children during a radio appearance on "Jeff Lewis Live," as reported by People, "You know what I'm thinking — this is crazy — but if either of them cannot have kids, maybe in 20 years they'll defrost their sibling and raise them. Is that a weird thought?"
As discussed in an article from NPR, embryo donation would be another potential option for those who, like Cohen, have unused embryos. Per Johns Hopkins Medicine, embryos can be stored for over 10 years. Healthline reported in 2020 that a baby was born from an embryo that had been preserved for 27 years, suggesting that the time limit for embryo storage may be longer than previously believed.