Simon Cowell Has A Major Career Proposition For Britney Spears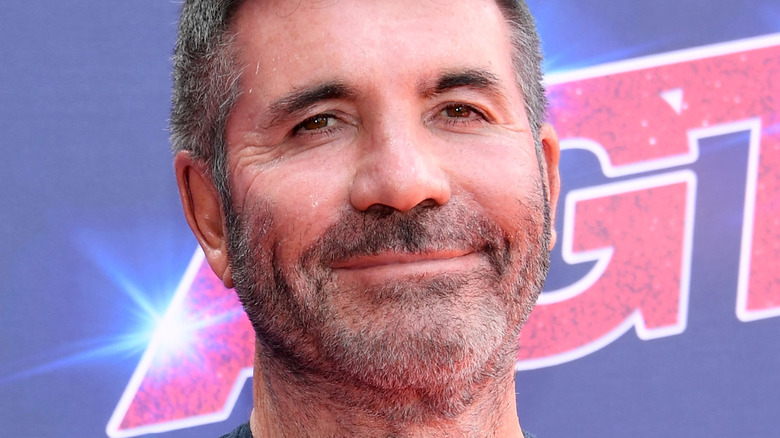 Jon Kopaloff/Getty Images
Britney Spears is arguably one of the most iconic pop artists of all time. So, what aspiring singer would turn down performance advice from the Princess of Pop? In 2012, Spears brought her experience to the table, offering up her critiques as a judge on Season 2 of the U.S. version of "The X Factor."
Though Spears was a top-earning judge, her appearance on "The X Factor" was a disappointment for one colleague. In a 2013 interview on "The Ellen DeGeneres Show," "The X Factor" creator and judge Simon Cowell shared his unfiltered thoughts on Spears, revealing that she wasn't quite right for "The X Factor." He revealed, "She was fine. I just think she found it very uncomfortable. He continued to describe her, adding, "I kind of booked someone who couldn't talk, which is a bit of a problem when you want someone to judge." However, Cowell recently changed his tune on Spears. As it turns out, Cowell would love to work with Spears at least one more time.
Simon Cowell is begging Britney Spears to work with him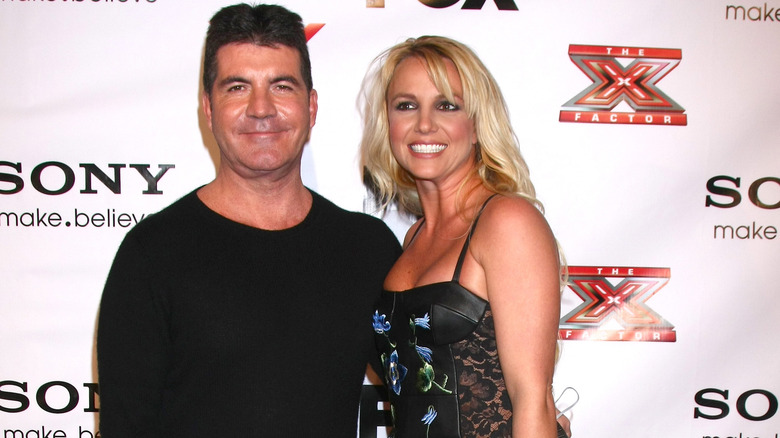 Kathy Hutchins/Shutterstock
Simon Cowell is ready to team up with Britney Spears. In a recent interview with E! News, the "X Factor" creator and judge couldn't have been more complimentary of the pop star. He praised her intelligence, talent, and valuable contributions to the reality show. He shared, "She was super smart, lovely ideas about how to launch someone else's career, which is critical if you're going to be a judge on one of these shows. So I had a fantastic relationship with her." He then begged Spears to make a comeback, gushing, "If you're watching Britney and we make a show, please come back and do it with me. It would be amazing. I adore her."
Cowell and Spears actually go back further than their "X Factor" days. Funnily enough, Cowell attempted to secure Spears' hit debut single "...Baby One More Time." In a September 2022 interview on podcast "Howie Mandel Does Stuff" (via People), Cowell described his extensive efforts to once get the song. Apparently, he tried to bribe the song's producer Max Martin with a Mercedes-Benz. Cowell's offer was rejected, as Martin explained that a hot new artist was set to record the track. Cowell revealed,"I went, 'Who?' And he went, 'Britney Spears.' I went, 'Max, let me give you some advice. No one is going to have a hit with a name called Britney Spears." Who would've thought that Cowell and Spears would work together years later?