This Is How Much Britney Spears Really Made On The X Factor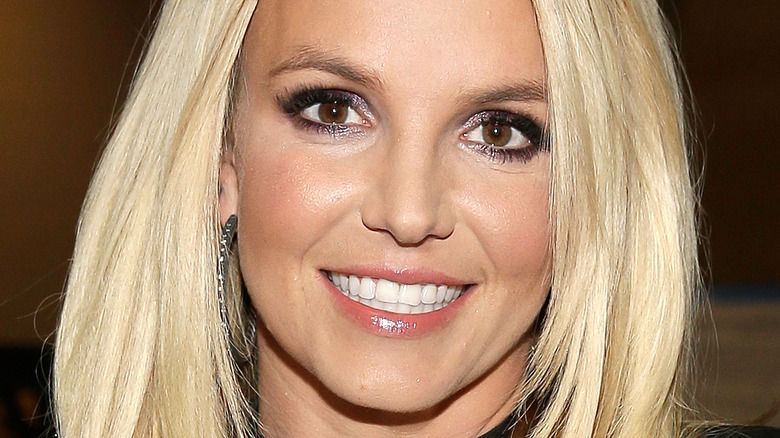 Isaac Brekken/Getty Images
Britney Spears is one of the biggest names in the entertainment industry, and for good reason, too. She's won numerous awards over the years, had a successful Las Vegas residency, and has had more chart toppers over the years than anyone can count. But through all of her ups and downs — including her much-discussed and controversial conservatorship — Spears says that at the end of the day, she's just "like everybody else," especially when it comes to her day-to-day life. She told Harper's Bazaar back in 2011: "I'm pretty normal, you know? Like I said, the type of day I love is just like everybody else's."
Well, everyone's interpretation of what is "normal" can be different, as there aren't many people in this world that can make a fortune from their music. That, and another fortune for judging aspiring musicians on a reality competition show. And that's something that Spears can add to her long-list of career accomplishments, as she was once considered the top earning judge on "The X Factor." Keep scrolling below for how much she made.
Britney Spears' mega-million deal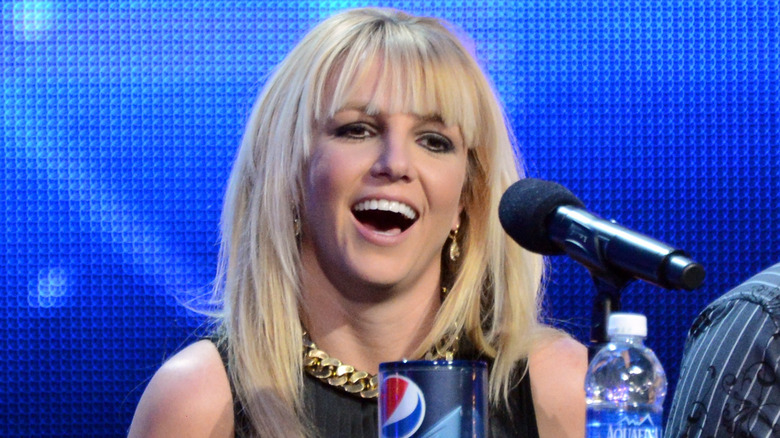 Jason Merritt/term/Getty Images
Britney Spears has made a lot of money throughout her career — Celebrity Net Worth estimates her wealth at $70 million — but it was her paycheck from "The X Factor" that seemed to shock a lot of television industry insiders and fans alike. According to Business Insider, Spears made a whopping $15 million for the one season that she appeared on back in 2012. She even made history as one of the highest-paid judges on television at the time.
However, her stint on the show wasn't all that it was cracked up to be, according to Simon Cowell. He told Ellen DeGeneres on her talk show in 2013 that while the show wanted to get an A-lister to add to their judging panel, Spears wasn't as opinionated as the producers were hoping her to be. Cowell said, "I kind of booked someone who couldn't talk, which is a bit of a problem when you want someone to judge." He also said that Spears simply seemed "uncomfortable." He also likened the experience to a dinner party, per E! News. "It's like having a dinner party. You invite people for dinner and sometimes it's a fun night, and other times it's not as fun as you hoped it would be," he added.
But it's what Louis Walsh, a judge on the UK version of the show, claimed about Spears' time on the reality competition that really surprised a lot of people.
Was this the cause of Britney Spears' behavior on 'The X Factor'?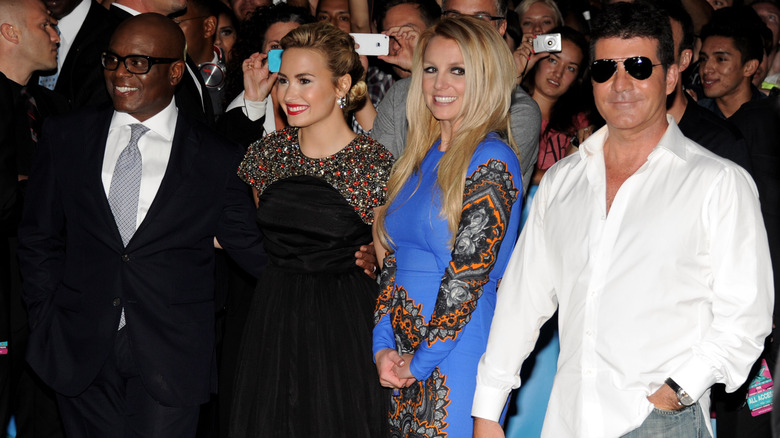 Kevin Winter/Getty Images
Louis Walsh, who was a judge on "The X Factor UK" for years and worked on the U.S. version as well, alleged that one of the reasons why Britney Spears was less talkative or engaging than the other judges on the show is because she was supposedly "on so much medication." In an interview with the Irish Independent, Walsh recalled a time when he had to work with Spears during the second season of the show. "I was sitting with Britney for two days, and after every few auditions, she would go..." he said, before imitating the way she was supposedly slumping in her chair. "They would literally have to stop the show and take her out because she was on so much medication and other stuff. I felt sorry for her," he added. (Spears later claimed in her conservatorship hearing that her therapist put her on "very, very strong" medication, which she didn't want.)
In January 2013, Spears announced that she would not be returning to "The X Factor," with some reports noting that she had quit and was not fired from the show, according to the LA Times. And while "The X Factor's" third season ended up being its last, Spears, needless to say, still has that "X" factor in her career to this very day.