X Factor Judge Alleges The Bad Shape Britney Spears Was In On Set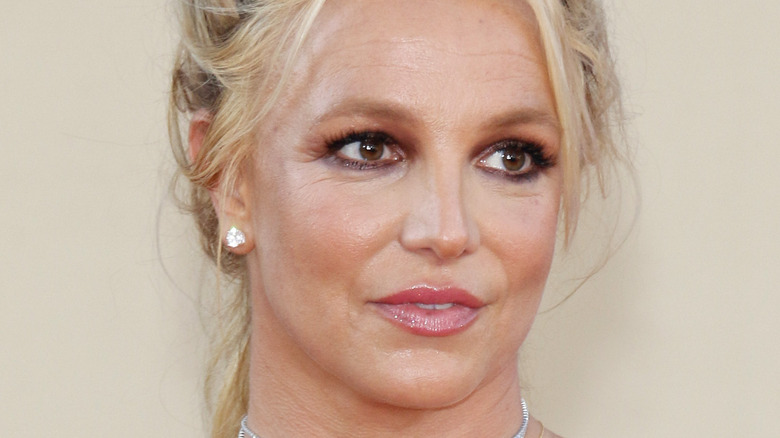 Shutterstock
In the throes of the Free Britney movement and the shocking revelations made in The New York Times documentary, "Framing Britney Spears," the pop star's former "X Factor" co-judge Louis Walsh is sharing what he observed while working with the icon back in 2012.
For those who may not remember, "The X Factor UK" judge worked with Spears while he was filling in for Simon Cowell, who was struggling with bronchitis as cameras were filming Season 2 of the now-canceled competition show. And although Walsh didn't spend all that much time with the music legend, he said he saw enough to say there might be some validity to the allegations about her mental health and conservatorship in recent months.
"I was sitting with Britney for two days, and after every few auditions, she would go...," Walsh told the Irish Independent in a June 13 interview before imitating how she would allegedly slump in her seat. "They would literally have to stop the show and take her out because she was on so much medication and other stuff," Walsh claimed, adding, "I felt sorry for her."
"Here she was, the biggest pop star on the planet, and she was just sitting there physically, but she wasn't there mentally," he continued. "She had a lot of problems." Keep scrolling for more details about what Walsh saw of Spears while filming "The X Factor."
Filming The X Factor was tough for Britney Spears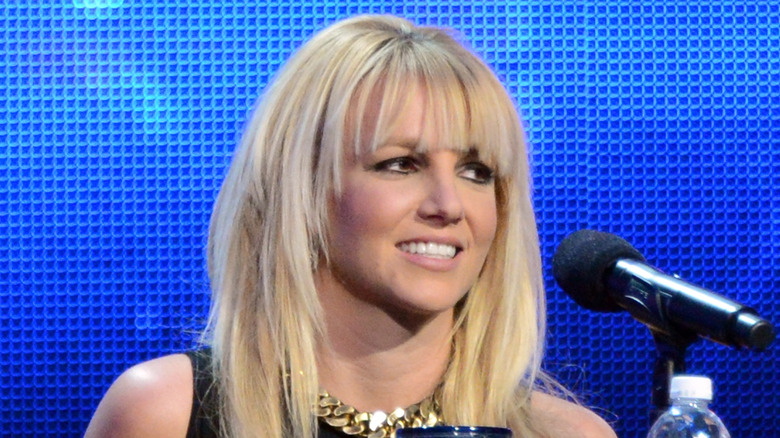 Jason Merritt/term/Getty Images
Britney Spears' time on "The X Factor" came four years after her highly publicized rough patch, however, Louis Walsh thought it was evident she needed more time to heal before returning to the public eye. 
"She was getting millions of dollars to do it, so why the f**k wouldn't she sit there?" Walsh told the Irish Independent about the pop star — who was reportedly paid $15 million for her time on the show, according to TMZ — when asked if she needed support more than the lucrative business deal.
But despite what Walsh observed while working with Spears, she herself said the gig wasn't easy for her, mainly because she struggled to criticize the young contestants. "I was having panic attack after panic attack," she told Elle in 2012. "I got over that quickly, though, and realized that I was helping them by being honest. ... Personally, I think that's the toughest part about being a judge on 'The X Factor.' Most of them are still developing, and it's hard to tell such young kids whether they have what it takes or not, so I try to be as protective as I can with their hopes and dreams."
Although she chalked up her unease to adjusting to her role as a judge, even Simon Cowell saw Spears was "really uncomfortable," telling the outlet, "We all remember her with the snake around her neck and think, 'She can't be shy.' But she is."