What Paris Hilton Really Thinks About The Free Britney Movement
Emma Mcintyre /ama2020/Getty Images
Paris Hilton is weighing on her longtime friend Britney Spears' battle over her conservatorship' battle over her conservatorship and the #FreeBritney movement. 
In the fall of 2020, Hilton spoke about her longtime friendship with the pop singer to Andy Cohen on Radio Andy, the Bravo TV star's Sirius XM show. Hilton told Cohen she spent some time with Spears over the summer of 2020 and although details of Spears' conservatorship never came up, the heir to the Hilton empire believes "if you are an adult you should be able to live your life and not be controlled" (via E! News). The socialite went on to say, "I think that maybe stems from me being controlled so much so I can understand how that would feel and I can't imagine right now if that was still happening to me."
According to E! News, the comment from Hilton eventually made its way into the highly-talked about Hulu documentary The New York TImes Presents Framing Britney Spears which detailed Spears' life of being under the control of her father, Jamie Spears. After its premiere, Hilton is speaking out about how much the doc made her rethink a lot of what went on when she and Spears were LA socialites in the early 2000s.
Paris Hilton says the Britney Spears doc made her 'think a lot this week'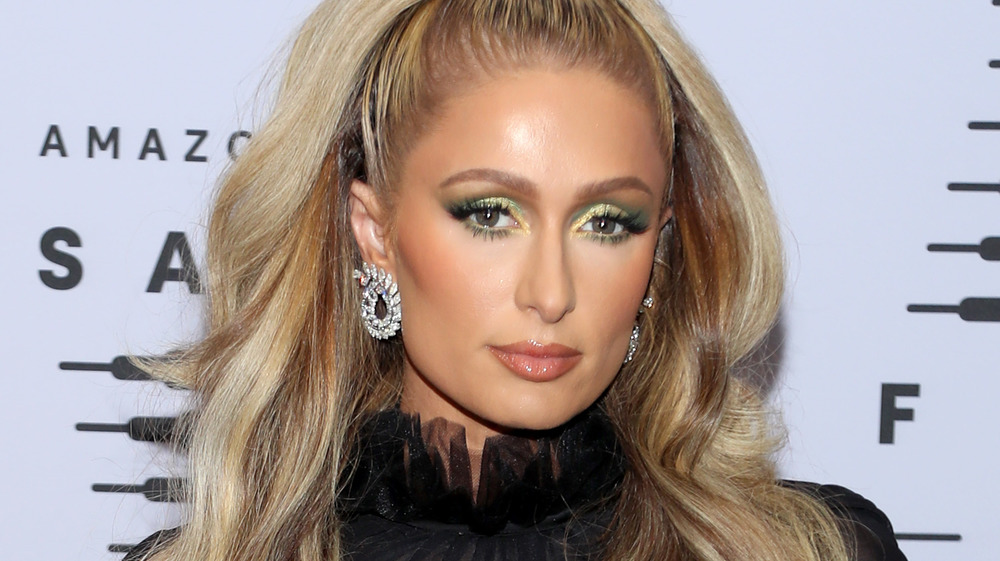 Jerritt Clark/Getty Images
On the Feb. 25, 2021 episode of her podcast, This Is Paris, Paris Hilton admitted she hadn't yet watched the Framing Britney Spears Hulu documentary that only heightened the #FreeBritney movement, but stands in support of her longtime friend. "I haven't spoken to her in a few months," said Hilton on the podcast. "It makes me really feel for her, because she's such a sweet girl and has such a big heart and I just can't imagine being controlled like that. You know, when you're an adult and you've worked your whole life for building this empire and then just to be treated like a child, it's just not fair."
Hilton famously made a name for herself (with the help of her family empire of hotels) as a socialite in the early 2000s, and star of reality show The Simple Life opposite ex-best friend Nicole Richie. At the time Hilton, Richie, Kim Kardashian, Britney Spears, Lindsay Lohan and more were the "it girls" running around Hollywood, a period of Spears' life that was touched on in the Hulu documentary.
"I've been reading all of these articles coming out where they were just saying, like, Britney, Paris and just like, a group of us were just were treated so unfairly and just like, this really misogynistic view and just being very cruel and mean and making fun of us," revealed Hilton in her podcast. "It made me think a lot this week."