Chrissy Teigen Reveals Due Date For Baby No. 2
The Lip Sync Battle co-host just dropped some major baby news!
On Monday, Feb. 19, 2018, Chrissy Teigen opened up about baby no. 2 during an appearance on The Ellen DeGeneres Show.
"I am having a baby boy in the spring. I will tell you — it's June," Teigen told the host, adding that she and husband John Legend, with whom she shares 1-year-old daughter Luna, are having trouble choosing a name for their son.
"Boy names are really tough," she admitted. "I don't even think he will have a middle name because we can't even think of a first name."
However, the model went on to reveal how the cute pair decided on Luna's unique name. "There was a blood moon happening. It was a very beautiful night, really big vivid red mood and just gorgeous," Teigen said. "I have a love for space. I think about space camp all the time and my days at space camp as a youngster. And so I thought Luna was just perfect."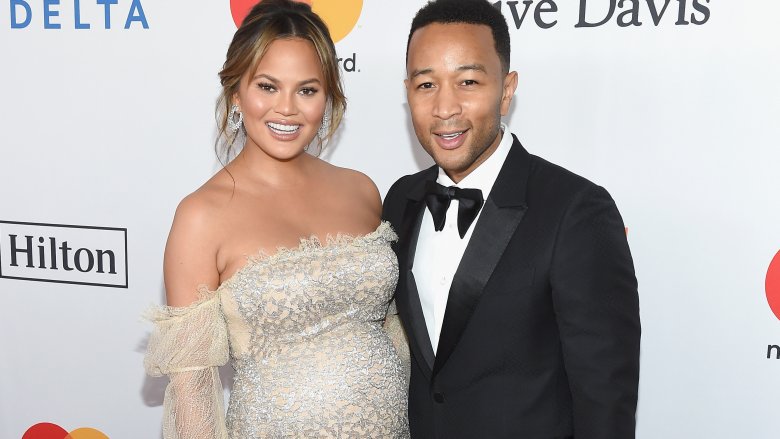 As Nicki Swift previously reported, Teigen, 32, and Legend, 39, announced that they were expecting their second child in November 2017 following in vitro fertilistion (IVF) treatments. "Luna, what's in here?" the proud mom asked in a cute video on Instagram, while moving the camera to focus on her stomach. Little Luna responded, "Baby!"
Late last month, Teigen, who has been open about her battle with postpartum depression, revealed that the proud parents were expecting a baby boy.