Fergie Apologizes For Controversial National Anthem Performance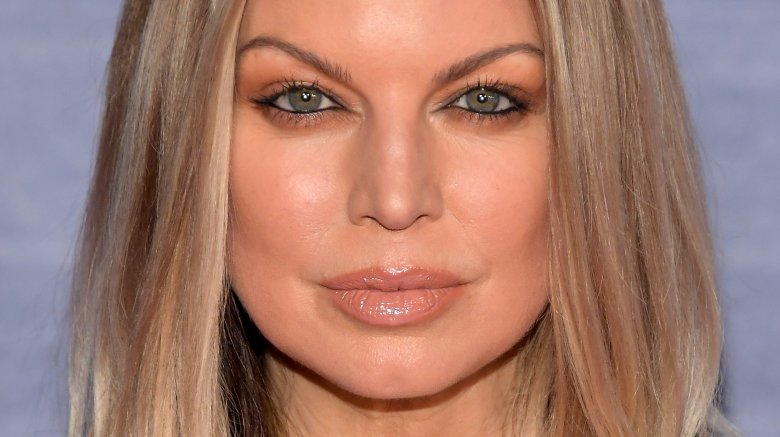 Getty Images
The "Big Girls Don't Cry" singer is breaking her silence.
On Monday, Feb. 19, 2018, Fergie (real name is Stacy Ann Ferguson) spoke to TMZ about her confusing performance of the national anthem at the NBA All-Star Game the night before.
"I've always been honored and proud to perform the national anthem and last night I wanted to try something special for the NBA," she told the gossip rag. "I'm a risk taker artistically, but clearly this rendition didn't strike the intended tone. I love this country and honestly tried my best."
As Nicki Swift previously reported, the risk certainly did not pay off for the 42-year-old songstress, who faced a ton of criticism after delivering a slow, jazzy version of the "Star-Spangled Banner" Sunday night. 
While celebs in attendance — like Chance the Rapper, Joel Embiid, Draymond Green, and Jimmy Kimmel — were seen struggling to contain their laughter during her cringeworthy performance, social media users put the "Fergalicious" singer on blast.
While one user said it was "the worst rendition ever," Khloé Kardashian tweeted, "This All Star opening is confusing me. WTF is going on? Anyone?" Meanwhile, Roseanne Barr, who infamously butchered the patriotic tune in 1990, wrote, "Who saw Fergie's national anthem at the NBA All Star Game? I think mine was better lowkey."
Luckily, some stars had the "London Bridge" hitmaker's back. Shaquille O'Neal quickly came to her defense, saying, "Leave my Fergie alone. Fergie, I love you. It was different, it was sexy." And Mariah Carey, who famously gave a disastrous New Year's Eve performance to ring in 2017, offered her colleague some advice on dealing with haters. "Darling, nobody needs to listen to that," she told TMZ.
According to an Us Weekly source, the poor Black Eyed Peas singer initially felt her sultry performance went off without a hitch. "Neither Fergie nor her team thought anything was wrong with her national anthem rendition," the insider told the magazine. "That's the way she sings a lot of her songs. She loves adding a little sexiness and being different with her riffs. It was meant to be jazz-inspired. She wanted to stand out."