The Celebrity Andy Cohen Would Choose To Join Real Housewives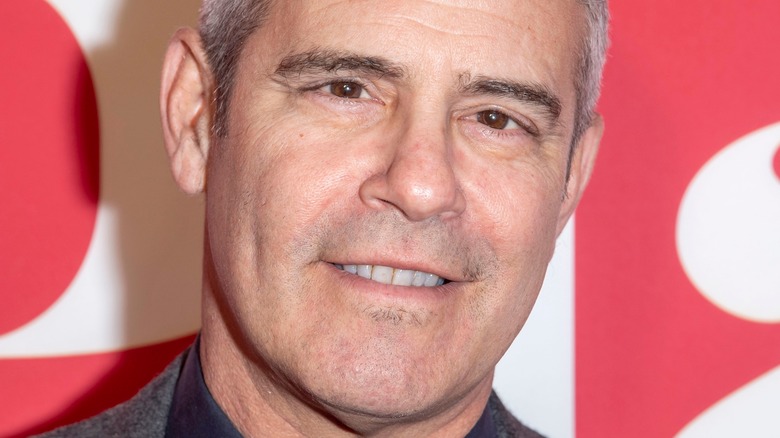 Ron Adar/Shutterstock
"The Real Housewives" franchise started out with unknown women shown going about their daily, normal lives. Over time, the shows became such a hit that producers were able to convince celebrities to join the cast. The first big name to join the franchise was "The Real Housewives of Atlanta" star Kandi Burruss, who made her debut in 2009 (via Entertainment Weekly). Burruss was known for being a member of the '90s girl group Xscape, as well as a co-writer of the hit TLC song "No Scrubs."
When "The Real Housewives of Beverly Hills" launched in 2010, among the cast were child actors/sisters Kyle and Kim Richards. Kyle appeared alongside Jamie Lee Curtis in the 1978 "Halloween" movie, while Kim is perhaps best known for her role in "Escape to Witch Mountain." As the seasons went on, big celebrities such as Lisa Rinna, Eileen Davidson, and Denise Richards joined the cast, making "RHOBH" the biggest star-studded franchise (via Bravo).
Now that "The Real Housewives" has become one of the biggest reality shows on television, many celebrities have considered jumping into the fray. However, there is one famous face in particular that producer Andy Cohen would love to have as a Real Housewife.
Andy Cohen wants Chrissy Teigen as a housewife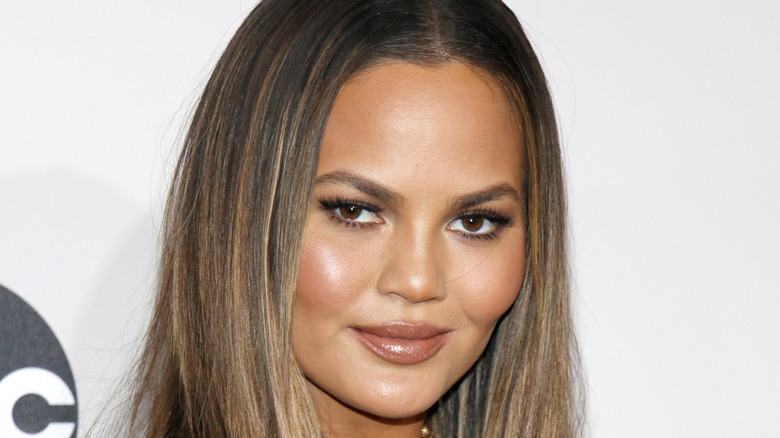 Tinseltown/Shutterstock
Per Reality Blurb, during BravoCon 2022, Andy Cohen was asked who he wanted to join "The Real Housewives" and the producer replied, "She's been here all weekend: Chrissy Teigen. I think she would be so entertaining. She's so funny. She's not without her drama. She's gorgeous. I just think, to me, she'd be amazing." 
Kyle Richards previously shared Cohen's sentiment after her fellow "RHOBH" castmate Lisa Vanderpump quit the show. When asked about who she wanted to replace Vanderpump, Richards told Us Weekly in 2019, "We've fantasized and talked about things. People always ask. I would say Chrissy Teigen, but I know she won't do it, so I gotta think of somebody else now, because I know she's never going to do it."
Teigen is a self-proclaimed superfan of the franchise, and she and her husband John Legend regularly shared their input on the drama, per E! News. During Teigen's "Real Housewives Police" videos she shared via Snapchat, she and Legend would discuss the famous girls' trips and how "The OG's definitely get people kicked off." Teigen is such a fan that she came up with her own tagline, which she revealed to Refinery 29 (via Bravo) to be, "I may be married to John, but I'm a Legend in my own right," via Bravo. Although Teigen loves to talk "Real Housewives," she isn't keen on joining the cast, per Entertainment Tonight. However, there are plenty of other celebrities that are open to becoming a housewife.
These celebrities are open to join Real Housewives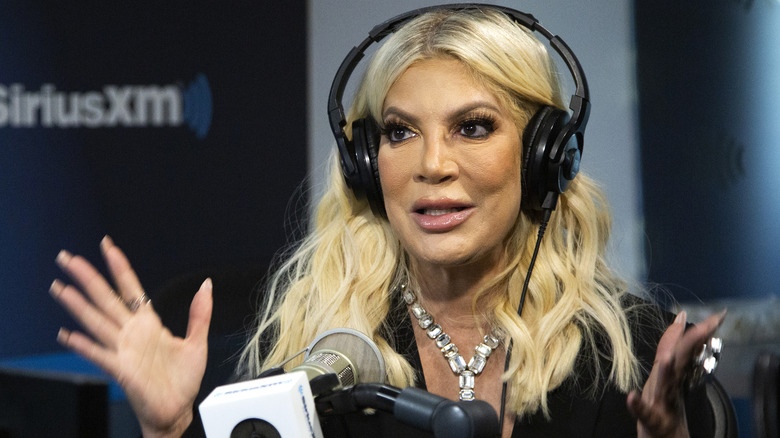 Santiago Felipe/Getty Images
"The Real Housewives of Beverly Hills" is the perfect franchise for celebrities, as there are tons that live in the area. Many actors already have relationships with each other, making for a natural entrance into the show. Heather Locklear, who has ties with both Lisa Rinna and Denise Richards was first considered for "RHOBH" in 2018, per Us Weekly. "I have a real friendship with her ... Wouldn't that be great? We need some new blood," Rinna told Andy Cohen on his show "Radio Andy" (via US Weekly).
Ali Landry was also considered for the show and went as far as talking to the executive producers. "I talked to them like three to four different times ... They said, of course they would let [me] know," she shared on "Jeff Lewis Live" (via People). While Landry was open to joining "RHOBH," she revealed, "In my heart, I honestly don't know. I don't know if it's for me."
Tori Spelling, who grew up in Beverly Hills and was literally on a show called "Beverly Hills 90120," shared on "The Jenny McCarthy Show" that she would love to be a housewife but had never been asked. "It actually makes me really sad. I was born in Beverly Hills so I have one thing going for me, I mean, I'm married with a lot of kids, drama follows me everywhere and they've never asked me," Spelling said. With "RHOBH" fans demanding a cast shakeup after Season 12, producers may want to bring in Spelling ASAP.