Bravo Fans Aren't Shy About Which Celeb They Wish Would Join A Real Housewives Franchise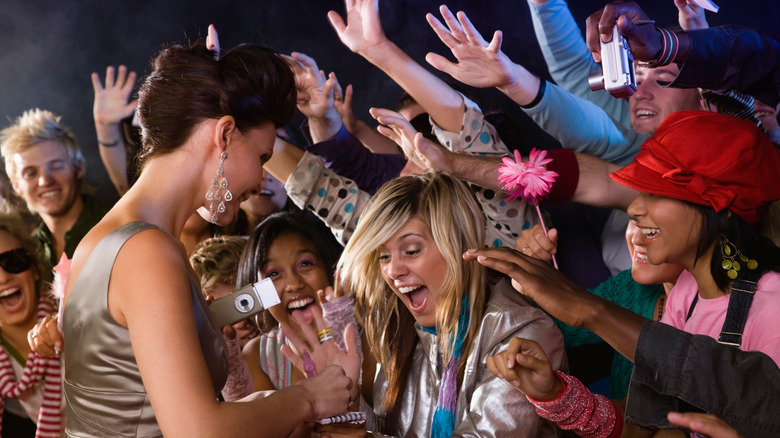 Altrendo Images/Shutterstock
The "Real Housewives" universe has seen a lot of stars come and go over the years. Bravo boss Andy Cohen once admitted that the Housewives he missed the most were some of the OG wives of yesteryear. While on the "B***h Sesh" podcast host Casey Wilson back in April, Cohen said (via Bravo), "I'm a very nostalgic guy, so I go way back to the beginning to some Lauri Peterson, Lauri from OC. I always miss Shereé [Whitfield]. I love Shereé so much. She always makes me very happy. And Caroline Manzo. I always go back to the originals."
And while there's no doubt that Bravo fans also sometimes feel nostalgic for those table-flipping days of the late 2000s, a new poll by Nicki Swift suggests that viewers also want to see some fresh blood in there — and by that, we mean celebrities that fans think would be a perfect fit for the "Real Housewives" mold. Chrissy Teigen might want to update her resume and send it over to Cohen, stat.
Fans want to see Lindsay Lohan as a Real Housewife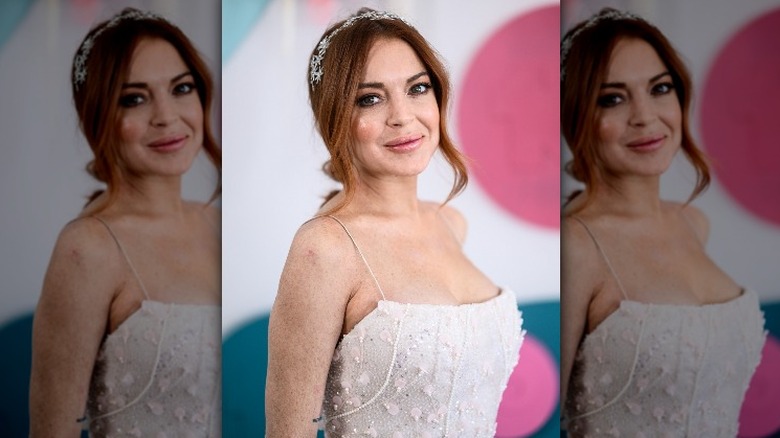 James Gourley/Getty
According to a survey conducted by Nicki Swift, over 25% (154) of 595 polled say that they would like to see Lindsay Lohan join "The Real Housewives of Dubai." It would certainly be interesting to see if Lohan would even have time to join a reality show, seeing how her career comeback has been going strong, including a new podcast called "The Lohdown." On her new venture, Lohan announced on Instagram, "Having starred in dozens of movies and TV shows, I'm usually the one being interviewed. But now, it's my turn to ask the questions." 
"RHODubai" star Carole Stanbury told Page Six that she doesn't think Lohan would want to be a housewife. "Her first love is acting," she said. But then again, anything can happen, right?
Chrissy Teigen came in a little behind Lohan with 22% (135) saying that they would like to see her on "The Real Housewives of Beverly Hills," while 19% (115) said that they would like to see "Jersey Shore" alum Snooki join "The Real Housewives of New Jersey." What's more, 11% (71) of Nicki Swift readers said Tamar Braxton would be a great fit on "The Real Housewives of Atlanta," while 10% (61) said Vanessa Bryant should consider joining "The Real Housewives of Orange County." Only 9% (59) said Hilaria Baldwin should join "The Real Housewives of New York."