The Staggering Number Of Cars Jay Leno Actually Owns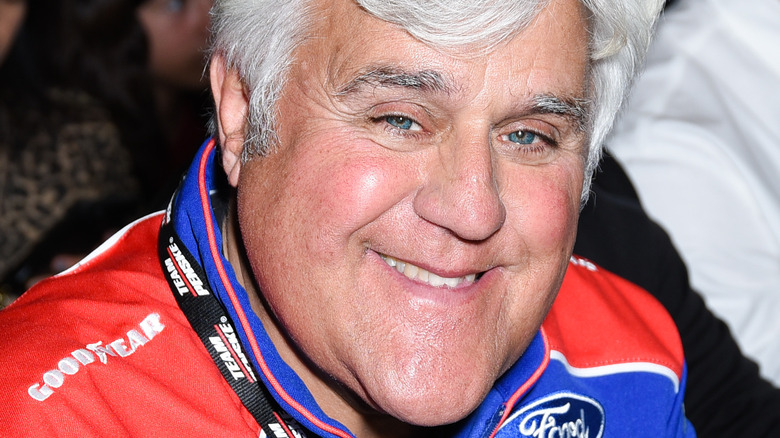 Presley Ann/Getty Images
One thing about Jay Leno is that he absolutely loves cars. The former "Tonight Show" host grew up in a small town in Massachusetts and before he got older and started his massive collection, he first learned how to repair cars in his hometown as a young kid. "There were always broken tractors, lawnmowers, vehicles you had to fix," he told Yahoo! Finance (via Motor Biscuit). "I remember somebody had abandoned an old Renault in a field when we were about 11 or 12," he continued. "We would drive it around the backyard... It taught you how to fix cars and get things running." 
Before Leno could legally drive, he had already purchased his very first car. He spent $350 at the time and was just 14 years old when he made the big buy. "I bought a '34 Ford pickup truck and it didn't run and my dad said, 'You've got two years before you get your license, so get busy working on it,'" he said during an interview with CNBC Make It. Luckily, he had gained a lot of knowledge from his time in Massachusetts and was able to figure out how to get his truck going. "I learned how to fix it and make it run," he added. 
It's been nearly 60 years since Leno first discovered his passion for cars and now he's got one of the best collections in the world. If you're wondering, how many vehicles does the comedian own? Here's what we know.
Jay Leno has over 180 cars in his garage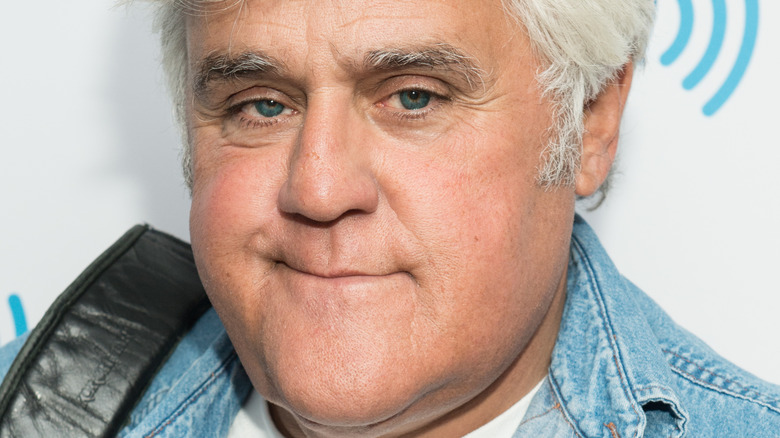 Noam Galai/Getty Images
Having to maintain one car can be a big hassle, but could you imagine having to keep track of an entire garage of vehicles? For Jay Leno, it's no problem. In fact, it's actually become more of a hobby for him. According to U.S. News & World Report, the former late-night host has over "180 exotic cars, hypercars and museum-grade artifacts." His rare collection includes a 427 Shelby Cobra, a 1941 American LaFrance Series 600 pumper V-12 Firetruck, a 1956 Chevy Nomad, a 1928 Bugatti Type 37A, and a 1913 Mercer Raceabout to name a few, per Auto Tech Portal. 
Leno's most expensive ride is a McLaren F1 which is now worth a whopping $12 million although he only paid $80,000 for it in the 90s. According to Rarest, what makes his McLaren F1 very unique is that the company only made 106 of them and the famous funnyman is one of the lucky owners. Although Leno has a crazy car collection that many would dream of having, he briefly spoke about buying a few that he sometimes thought twice about later on. "There are a couple there," he told Money. "I don't really dwell on them too much. If you buy something that's rare and valuable, it will always be rare and valuable," he added. 
However, he says it's not so much about the vehicle but the stories behind them that matter more.
Jay Leno says he'll buy a car if it has a good story behind it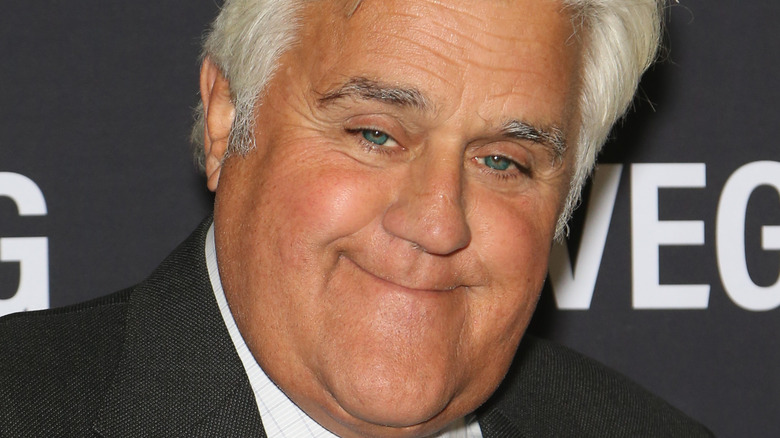 Gabe Ginsberg/Getty Images
If you have a car for sale and happen to tell Jay Leno a good story, he just may buy it. The legendary comedian wrote an essay for Hagerty Magazine in 2019 where he detailed his experience with buying cars from people who solely had an interesting history behind their vehicles. Leno explained that several years ago a 93-year-old man by the name of Leo Pupkin reached out to him about possibly purchasing his 1967 Chrysler Imperial. The man could no longer drive so he had no use for it. "I wouldn't say the car was a brand-new 1967 Imperial, but it was pretty darn close. It had 140,000 miles on the odo, and Leo had had it serviced by his guy every month, so it's immaculate," he wrote.
Leno described the nostalgic feeling it brought him and knew right then and there that he had to go for it. His initial thought was "well, now I have to buy it—the story is just too good," he continued. "In my experience, if there's a good story, it's usually a pretty good car." 
On Monday TMZ reported that Leno suffered serious burns from a gasoline fire while he was in his garage on Saturday. "I am ok," he told the outlet. "Just need a week or two to get back on my feet."