Why You Don't See As Much Of Madison LeCroy On Southern Charm Anymore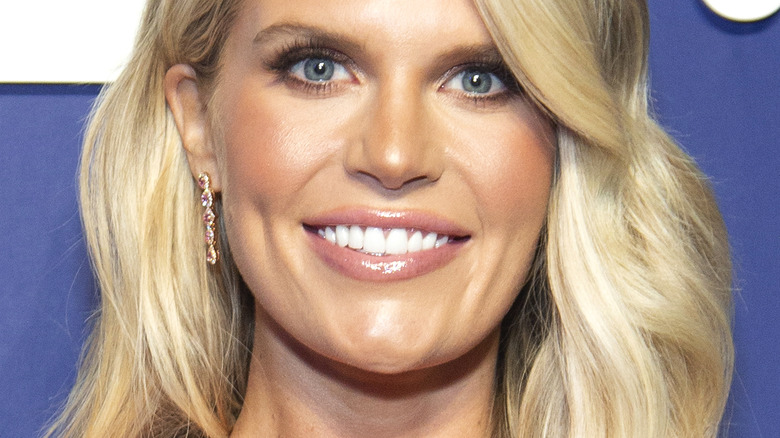 Santiago Felipe/Getty Images
Madison LeCroy was a force to be reckoned with on "Southern Charm." The mother of one wasn't afraid to feud, fight, and confront her castmates –- she had all the makings of a great reality star. LeCroy originally joined the show in Season 6 as Austen Kroll's girlfriend. While she made an impression on screen, things with Kroll were not good. After a few tumultuous years, they called it quits in 2020.
The relationship's death knell came during COVID when LeCroy became unimpressed with how Kroll handled the pandemic's stresses. "Austen's behavior during the shutdown was heavy on the drinking, sleeping until noon, and then playing video games," LeCroy said during a 2020 episode, per Us Weekly. "Sorry, but major turnoff for me. We are on two different wavelengths here." A few months later, they officially broke up. "We weren't even in quarantine together," she told the outlet later that year. "We did for a short period of time, and then I think we both realized that maybe there was just too many things that had happened in the past for us to actually play house for 14 days or whatever it was."
Fans were excited to see how her storyline would change now that Kroll was out of the picture, but since the breakup, we've seen less of LeCroy. Following Season 6, the decision was made to demote Lecroy to "friend of" the cast. Here's what we know about her decision to step back from the show.
Madison wants to focus on her family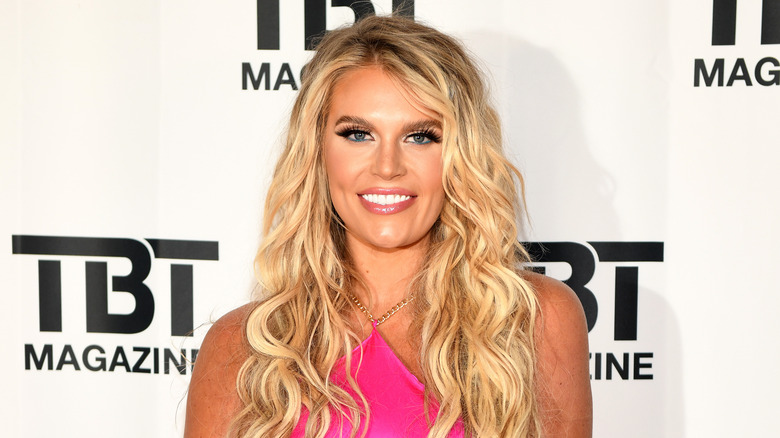 Derek White/Getty Images
After her tumultuous relationship with Austen Kroll finally ended, Madison LeCroy found love again with Brett Randall. "We have adult conversations. We talk about the future and we have the same kind of ideas about where we want our lives to go," she explained to Us Weekly. By the fall of 2022, they were engaged.
Around this time, LeCroy decided to step back from reality TV and focus more on her family. The difficult decision was prompted by the fact that Randall had no interest in appearing on "Southern Charm," per Reality Blurb. During an October 2022 Instagram Q&A, a fan reportedly asked LeCroy why we didn't get to see more of her during Season 10. "Family comes first," she replied over a video of Randall messing around in the kitchen. Later on, LeCroy hinted that she and Randall were hoping to have kids in the next couple of years.
Though LeCroy isn't on "Southern Charm" as much these days, she still feels confident in her place on the cast. "Honestly, this is the first reunion I've been able to walk out of and feel like [I'm] looking forward to the next season. I feel great," LeCroy told Us Weekly in October 2022. The reality star has every reason to feel secure about her spot on the show – after all, she's an expert at stirring up drama in front of and behind the camera.
Madison caused a scandal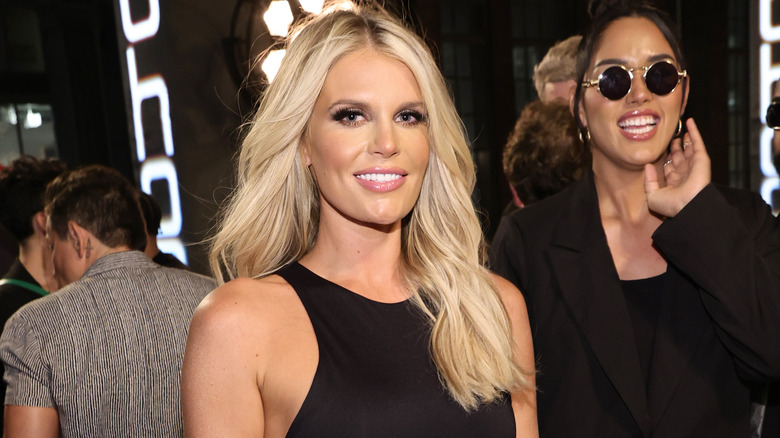 Jamie Mccarthy/Getty Images
Before "Southern Charm" began filming its 2021 season, Madison LeCroy caused quite a scandal by getting dragged into the drama between Alex Rodriguez and Jennifer Lopez. During the Season 7 reunion, LeCroy's castmates attacked her for going after a couple of high-profile men, including an unnamed professional athlete. Curiously, Bravo opted to "bleep" the athlete's name during the reunion.
Craig Conover claimed that LeCroy had spent the off-season "flying around the country sleeping with men, married men!" one of which was an ex-MLB player, per Us Weekly. In his opinion, it was an especially egregious offense because LeCroy was reportedly acting like Austen Kroll was the one at fault for the breakdown of their relationship. "He contacted me. And yes, we DMed," she said of the man, later revealed to be Rodriguez. "But other than that, there was nothing. I've never physically seen him, touched him" Around a month after the rumored affair went public, A-Rod and Lopez officially broke off their engagement though neither commented on the scandalous rumors.
While LeCroy appears to be an undisputed cause of the breakup of one of Hollywood's hottest couples, she maintains that she and Rodriguez never crossed the line aside from DMing and talking on the phone. "He's never physically cheated on his fiancée with me," she told Page Six, adding that she only "talked to him randomly." While she would not give details as to the nature of the calls, she insisted they were "innocent."