Blac Chyna's Legal Team Responds To Alleged Sex Tape Leak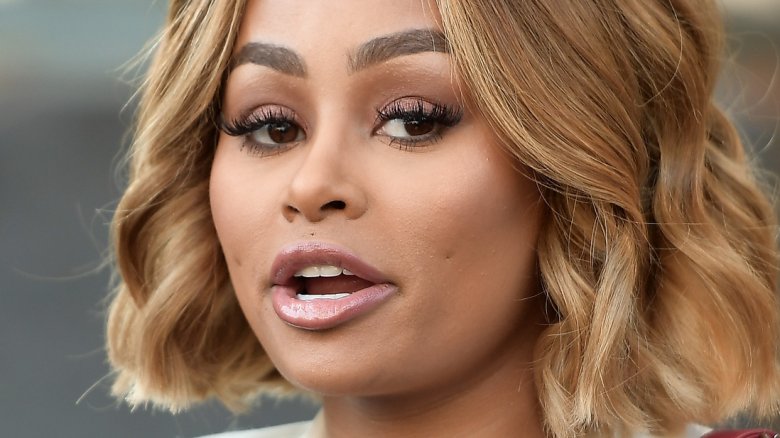 Getty Images
The reality TV star is preparing for a fight.
TMZ reports that Blac Chyna (real name Angela White) is going to the police after a video allegedly showing her performing oral sex on a man was shared on Twitter on Monday, Feb. 19, 2018. According to the gossip rag, the footage clearly shows Chyna's face but does not reveal the identity of the man. Chyna's lawyer Walter Mosley called the publication of the footage a "criminal matter" and told TMZ that Chyna's team wants the authorities to investigate.
Mosley further addressed the matter on Instagram, stating, "We have to change this culture of abuse and assault against women."
Chyna's other lawyer Lisa Bloom has since spoken out about the incident. In a statement to E! News, Bloom said, "Revenge porn posting explicit images without the consent of everyone in those images—is a crime, a civil wrong, and a form of domestic abuse. It's also a cruel attempt to slut shame women for being sexual."
According to TMZ, Chyna's ex-boyfriend Mechie claims to be the man in the video. His rep told the celebrity news site that he filmed the video on Chyna's phone in July 2017 but had never had a copy of the footage himself. He's reportedly upset that the video got leaked and has no idea how it was obtained.
Unfortunately for Chyna, this isn't the first time she's had private images of herself shared to the public without her consent. As Nicki Swift previously reported, her ex-fiancé Rob Kardashian, with whom she shares daughter Dream, posted nude photographs of her on his social media accounts in July 2017.