The Controversial Way The Young And The Restless Did A Phyllis Switch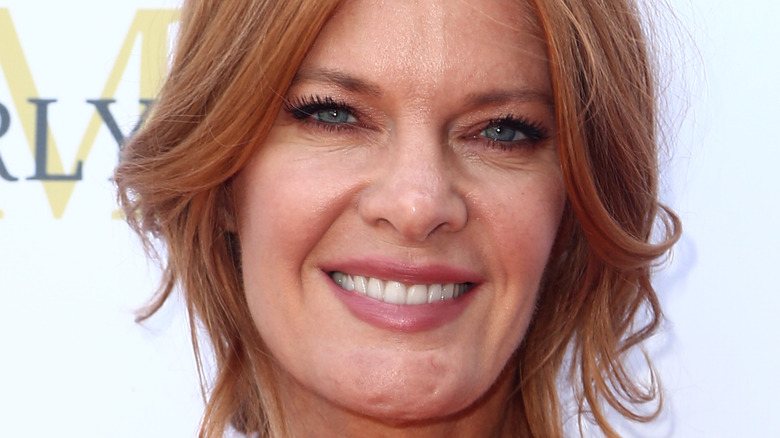 Tommaso Boddi/Getty Images
Since originating the role of Phyllis Summers on "The Young and the Restless" in 1994, it's safe to say actress Michelle Stafford has become synonymous with the character. From her first episode, she brought her own unique brand of fiery sass and attitude to Phyllis. For nearly two decades, Stafford brought iconic love stories and heart-pounding drama to the role, but with her professional interests expanding, an alteration to her career was in order. Everything changed in 2013 during a storyline between Stafford's Phyllis and Sharon Case's character, Sharon Newman. The two women had a confrontation at the top of the stairs, which led to Phyllis taking a tumble, falling into a coma, and Stafford being written out of the show indefinitely (via Soaps In Depth).
Initially, the door was open for Stafford to return to "Y&R" while she pursued outside interests. Behind the scenes, the show's execs were hopeful that Stafford would eventually return and reprise her role as Phyllis, according to Soap Opera Network. However, everything changed when Stafford unexpectedly appeared at the end of a "General Hospital" episode, joining the cast in the top-secret role of Nina Reeves.
Stafford's decision to join "GH" left "Y&R" with no choice but to recast Phyllis, bringing longtime daytime television veteran Gina Tognoni into the fray. Unfortunately for everyone involved, the Phyllis switch was met with much controversy.
Soap actress Gina Tognoni replaced Michelle Stafford as Phyllis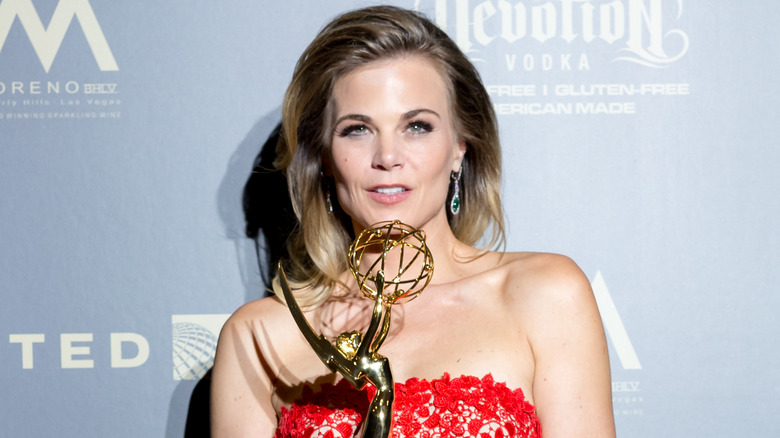 Greg Doherty/Getty Images
Michelle Stafford's exit from "The Young and the Restless" left a massive void and big shoes for the next Phyllis Summers to fill. Fortunately, the show found soap opera vet Gina Tognoni to step into the well-established role (via TV Guide). Tognoni brought a new style to the legendary character, vastly different from Stafford's portrayal. To her credit, Tognoni not only received two Daytime Emmy Award nominations for her acting prowess as Phyllis but also walked away as the winner in 2017.
Unfortunately, Tognoni's time on the sudser was met with an unceremonious end after five years, resulting from controversial choices by both "Y&R" producers and Stafford herself. Over time, Phyllis' character was written more similarly to how Stafford played it throughout her tenure. The calmer, more cerebral approach taken by Tognoni was abandoned in favor of a more fiery, hotheaded way of handling drama. Then, in 2019 the soap world was rocked again by Stafford's announcement that she was leaving "GH" and returning to "Y&R" (via TV Insider). 
Just like that, Tognoni was out, and Stafford was back in.
Stafford and Tognoni remained professionals throughout the transition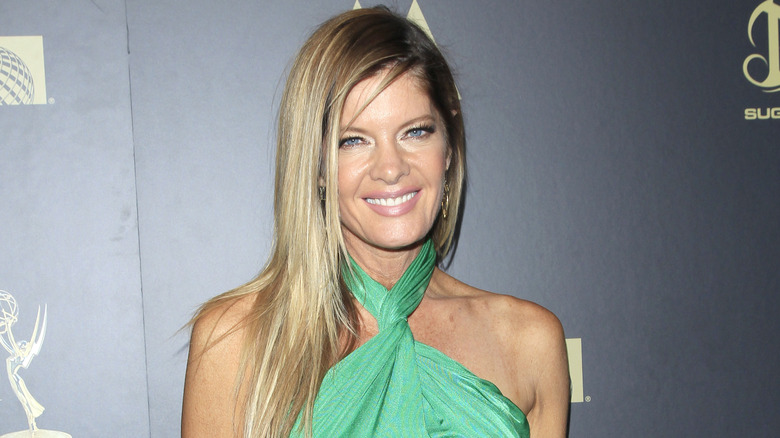 Kathy Hutchins/Shutterstock
Michelle Stafford's controversial comeback was scandalous because of the critical acclaim Gina Tognoni received throughout her time on the show. Besides Michelle Stafford's desire to take up her old role, there appeared to be no discernible reason for the casting decision. The actress' contract was up at "General Hospital," so the moment she wanted back on "The Young and the Restless," Tognoni was let go. 
Tognoni was graceful throughout her exit, with nothing by positive sentiments for the network and everyone she worked with on "Y&R." In an Instagram post, she wrote, "I am beyond grateful for the creative experience that 'The Young and the Restless' has given to me, as well as the amazing relationships I made with the cast, crew/staff, producers, and writers. I love my Genoa City family, which made it easy to give 110% every day. My long commutes always went smoothly because I loved where I worked and the people I worked with!"
Per Soap Hub, Stafford also commented publicly on the abrupt casting change, aiming a series of glowing comments toward Tognoni. In an appearance on The Talk, she said, "I played the role [of Phyllis] for 15 years, and then another extraordinary actress has been playing it for the past five years, named Gina Tognoni, [and she] will be doing amazing things in the future."