Why Victoria Rowell Sued The Young And The Restless After She Left The Soap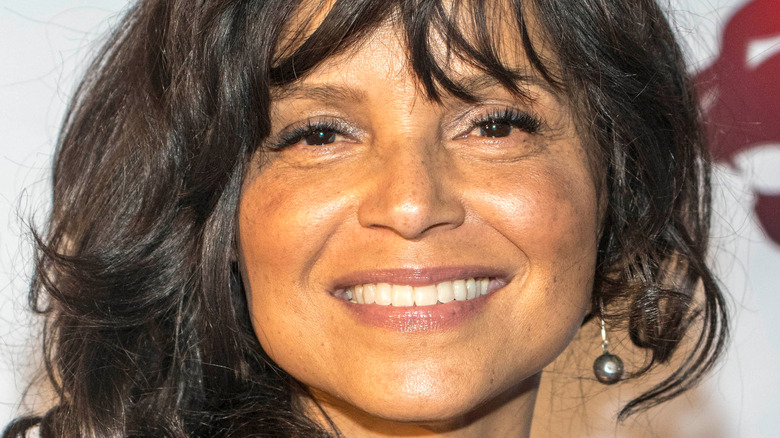 Eugene Powers/Shutterstock
With all the twists and turns that happen daily on daytime soaps like "The Young and the Restless," it's hard to imagine any off-screen drama between the stars, but it happens. Victoria Rowell, who is best known for her role as Drucilla Winters from 1990 to 2007, has had plenty of well-documented feuds with her costars. Rowell claimed that the atmosphere behind-the-scenes at the hit CBS soap was anything but friendly. She alleged that she was racially discriminated against by some of her costars, including Peter Bergman (Jack Abbott), Melody Thomas Scott (Nikki Newman), and Michelle Stafford (Phyllis summers), per The Wrap. In 2020, Rowell also called out the soap for "systemic racism," according to Soap Opera Network.
In a series of Instagram posts, Rowell called out the people behind the scenes, including Sony executive Steve Kent, for supposedly not being more inclusive both in front and behind the cameras. She wrote, in part, "[Steve Kent] (blocked me y'all) you can no longer [have] our viewership, our Procter & Gamble ad-buy $$$ in the BILLIONS and ignore ALL of our unified voices. When I asked for the missed 'Y&R' episodes to screen for predominantly black Hurricane Katrina victims bussed to live in Los Angeles at The Dream Center Church, you pushed back, asking WHY?"
Seeing how vocal Rowell has been over the years, it shouldn't come as a surprise to anyone that she sued "The Young and the Restless" after exiting the soap.
Victoria Rowell used her voice to be heard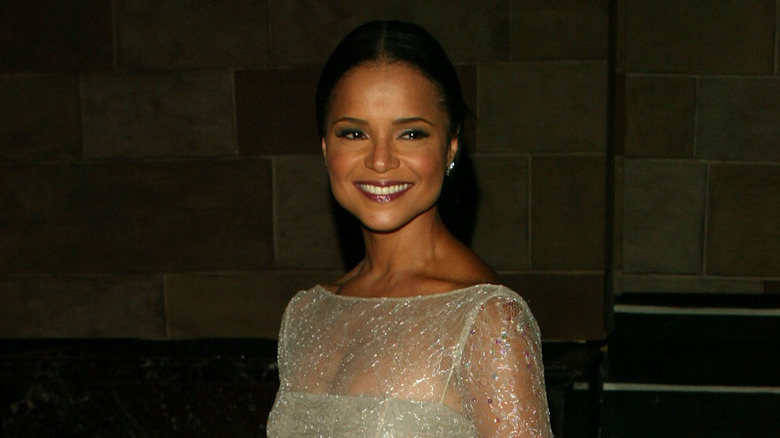 Evan Agostini/Getty Images
According to The Washington Post, Victoria Rowell sued both Sony and the CBS network for racial discrimination back in 2015. In her lawsuit, she claimed there were people at "The Young and the Restless" who were working overtime to keep her off-camera. Her attorneys argued that she was "impoverished and blackballed because she had chosen to speak out against discrimination and injustice that she endured and witnessed happen to other African Americans" on the show, per People. What's more, Rowell also claimed that she wasn't given as many opportunities to do paid speaking events and fan meet-and-greets as her costars (via Deadline).
In 2017, Rowell also went the producers of "Days of Our Lives" for not offering her a role on the show, per the Hollywood Reporter. The casting director stated that she simply wasn't a good fit for the soap. However, Rowell argued that as a big name in the daytime television industry, Salem could have used someone like her — especially since "Days" was often last in soap ratings. 
While Rowell is no longer seen in Genoa City or other fictional soap towns, that doesn't mean her career is over. Instead, it's quite the opposite.
Victoria Rowell is still doing what she loves to do outside of daytime television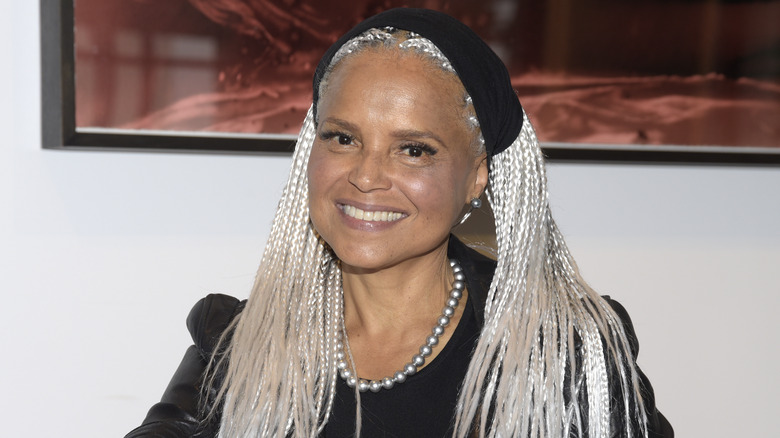 Michael Tullberg/Getty Images
Victoria Rowell continues to find a way to get back up when she's been knocked down. Soon after her contract with "The Young and the Restless" was terminated, she created, produced, directed, and starred in a comedy series called "The Rich and the Ruthless." Ironically, the BET+ original series follows the behind-the-scenes of a black-owned soap opera and its fight against the network executives trying to shut it down.
In early 2022, it was reported that Rowell joined the "Good Sam" cast in a recurring role (via Deadline). She's also busy filming a new holiday movie called "Forgetting Christmas." The star recently shared a photo on Twitter and wrote, "Gratitude. Still excited about what I DO!!"
Though Victoria Rowell has left the chaos of soap opera storylines in the past, along with the real-life drama that accompanied them, she is clearly still thriving in the industry she has devoted her career to.