Adam Rippon Responds To Sally Field Trying To Set Him Up With Her Son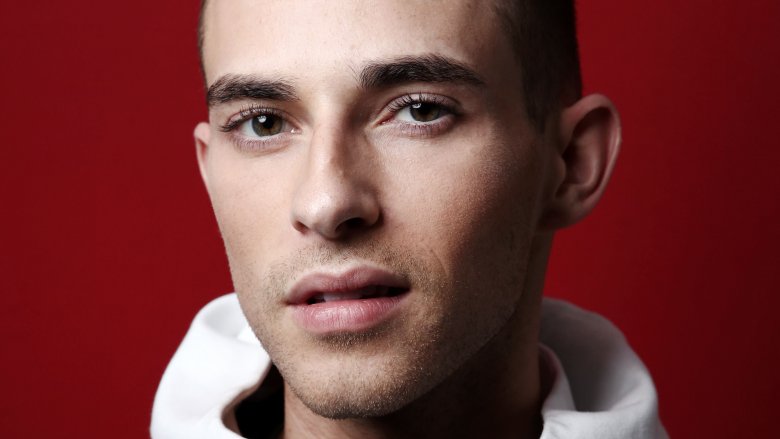 Getty Images
It looks like the Olympian might be willing to give this potential date a shot.
While stopping by Buzzfeed's Snapchat studio in PyeongChang, South Korea on Monday, Feb. 19, 2018, figure skater Adam Rippon responded to Sally Field's recent attempt at setting him up with her son, writer-director Sam Greisman. 
"Sally! She bold," the 28-year-old athlete, who won a bronze medal at the 2018 Winter Games, said. "Sam, your mom — I admire her. And I'm sure one day we're going to meet! So thanks, mom."
As Nicki Swift previously reported, Greisman, 30, took to Twitter on Friday, Feb. 16 with a screenshot of a text message exchange, in which his famous mom encouraged him to make a move.
"Sam... he's insanely pretty. Find a way," Field, 71, wrote to her youngest of three sons. Greisman captioned the tweet with, "Just some really helpful advice from my mom on how to deal with my Olympic crush."
After Field tagged Rippon in a retweet of the exchange, Greisman hilariously replied, "Yikes."
Rippon, who is one of the first openly gay men to compete for the U.S. in the Winter Olympics, has garnered much support among the LGBTQ community and its allies for calling out Vice President Mike Pence's controversial history of anti-gay views and legislation. Prior to trying to play matchmaker, Field expressed public support for the Olympic breakout star.
"You're amazing @Adaripp," she tweeted last week. "Your Olympics won't be about Mike Pence. They will be about your excellence and your grace. And all the young boys and girls you're inspiring."