Republic Isn't The Only Restaurant Leva Bonaparte Owns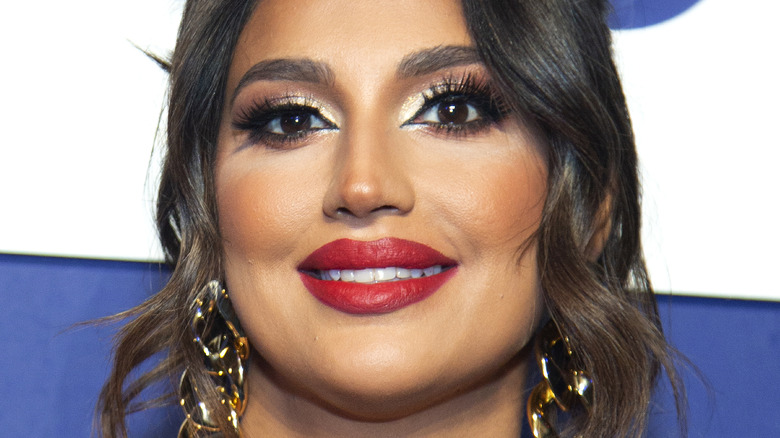 Santiago Felipe/Getty Images
She's basically running an empire, okay?!
Tensions came to a head on the "Southern Charm" Season 8 finale and left Leva Bonaparte and Craig Conover's longstanding friendship in questionable territory. It all started when Bonaparte and Conover's ex-girlfriend Naomie Olindo felt slighted after they were placed at another dinner table all by their lonesome at Conover's Winter Wonderland Christmas party. Alas, the drama didn't stop there. Instead, Bonaparte marched over to the table where Conover's "Sewing Down South" business partners were eating, drinking, and being merry and started talking smack about him. In true reality television fashion, Conover caught wind of Bonaparte's remarks and promptly demanded that she leave his party. Spoiler alert: Bonaparte did leave but not before calling Conover a clown. And scene! 
Later at the Season 8 reunion, however, Bonaparte was adamant that she didn't mean to cause a scene at the reality star turned pillow magnate's company Christmas party. "I was very f**king stressed out, for multiple reasons. I have a child. I basically run a f**king empire with my husband, like it's not a joke," she explained, per SportsKeeda. But what exactly did she mean by the word "empire"? The answer might surprise you.
Leva Bonaparte owns four businesses
Businesswoman and reality star Leva Bonaparte doesn't just own one restaurant... she owns four.
While King Street serves as a boisterous and lively playground for many Charlestonians (several of which are cast members on Bravo's "Southern Charm"), the historical street is also where Bonaparte and her husband manage all four of their establishments, including their flagship venture Republic Garden & Lounge, a high-end restaurant and bar named Bourbon N' Bubbles, a Mexican cuisine and sushi restaurant aptly titled Mesu, and a luxury sports bar called 1st place. "My husband and I are business husband and wife in Charleston. We are restaurateurs. We're a little well-known," Bonaparte explained during her first season on "Southern Charm" per BravoTV. "When we opened Republic, it was a huge success. I'm talking like line up around the block and it's still the 'it' spot in Charleston. Then Bourbon N' Bubbles is our high-end lounge on King Street and then you continue down the block where we parked Mesu and we are in the process of opening a high-end sports bar," she rattled off about her many ventures.
But now it appears Bonaparte is adding another feather to her cap.
Leva Bonaparte's Republic Garden & Lounge is getting its own show
Bravo fans are used to catching small glimpses of Bonaparte managing her businesses on "Southern Charm," but now viewers will get to watch her run the show in an all-new way on "Southern Hospitality," a brand new Bravo spinoff set to premiere on November 28. "If you can make it past the velvet rope at my club Republic, you'll have a night to remember, but my staff are the real stars," Bonaparte teased in a trailer for the upcoming reality television series.
Alas, it's not all rainbows and sunshine for boss lady Bonaparte. "Guys, can you see why I'm grumpy and tired sometimes?" she jokingly asked her "Southern Charm" castmates after the trailer premiered during BravoCon 2022, per Decider. "It's a very dramatic group. They all have good hearts, but it's still a lot somedays," she added. According to Bravo TV, her team of dramatic albeit good-hearted employees include Maddi Reese, Mikel Simmons, Grace Lilly, Joe Bradley, Lucía Peña, Mia Alario, Will Kulp, Emmy Sherrel, TJ Dinch, and Bradley Carter. Lilly, who works as Republic's VIP concierge, advised in the teaser that "the secrets to working for Leva are dress to impress, be professional, and don't f*** your co-workers." Meanwhile, various scenes play throughout that suggest the staff are hell-bent on doing the exact opposite.
Four businesses and a gaggle of employees who read like a group of rowdy college kids on spring break? Sounds like Bonaparte does have her hands full!