Jodie Sweetin Seemingly Sides With JoJo Siwa Against Candace Cameron Bure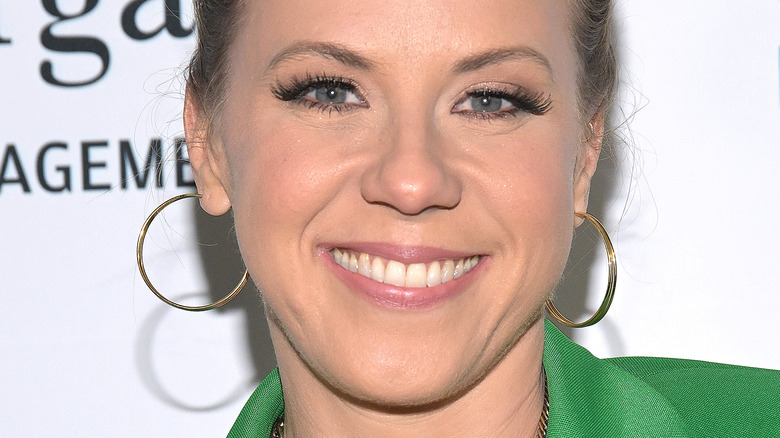 Michael Tullberg/Getty Images
Jodie Sweetin is standing up for her friend JoJo Siwa. The former "Dance Moms" star participated in a TikTok challenge back in July where she answered several questions about some of the celebrities she's come in contact with throughout her career. In Siwa's since-deleted video, she quickly showed a photo of Candace Cameron Bure in response to the "rudest celebrity I've ever met." Shortly after the clip went viral, the "Full House" star issued an apology. "Please know that as a mom, it breaks my heart that I made you feel that way and I'm sorry to your mom, too, that I did that to her daughter," she said on Instagram.
Bure revealed she spoke to the professional dancer on the phone and was shocked to find out the encounter in question happened at a red carpet premiere when Siwa was only 11 years old. "'You weren't even mean,'" Bure claims the child star told her. However, Siwa told Page Six that Bure's Instagram video "didn't share all the details of the meeting." The dancer told the outlet that she was actually snubbed at an afterparty and although she was okay with it at first, she felt singled out. "I turned around, and when I looked back, she was taking pictures with other kids."
Although the former Nickelodeon star confessed it's something "you just never forget," she agreed to move past it. However, it appears Bure has fallen from Siwa's good graces once again.
Jodie Sweetin supports JoJo Siwa in feud with Candace Cameron Bure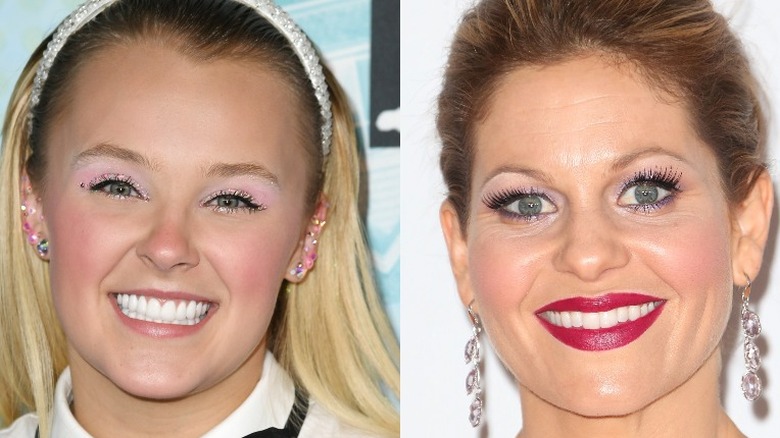 Frederick M. Brown & Jc Olivera/Getty
JoJo Siwa is not happy with Candace Cameron Bure's latest remarks. The "Aurora Teagarden Mysteries" actor told The Wall Street Journal that her network Great American Family will not feature same-sex relationships and instead "keep traditional marriage at the core." Bure, who recently severed ties with the Hallmark Channel, believes Great American Family is a better fit given where she's at with her career and religious beliefs. She added that the people behind the network are "Christians that love the Lord" and that their focus is highlighting "faith programming and good family entertainment."
Bure's announcement has since sparked outrage online, and Siwa has made it clear she does not back her decision. "I can't believe after everything that went down just a few months ago, that she would not only create a movie with intention of excluding LGBTQIA+, but then also talk about it in the press," she wrote on Instagram. "This is rude and hurtful to a whole community of people."
Jodie Sweetin, Bure's "Full House" co-star, chimed in under Siwa's comment section and shared a few words for the YouTuber. "You know I love you," she wrote. Hundreds of fans praised Sweetin for standing up and openly supporting the LGBTQIA+ community. "I admire people like Jodie Sweetin for being able to love everyone equally," one user commented.